It's always exciting to see innovation in the coffee space, and while for most of us that means new coffee equipment, products and flavours, for others it is innovation around the experience of getting your coffee. Enter Coffee Monster.

This is an exciting new app that allows you (The Caffiend) to connect with the person making your coffee (The Beastly Barista) quickly and easily to order and pay for your coffee before you arrive. The App also has a loyalty programme ( a free coffee for every 10 orders) and a cool discovery element where you can find new Monster Spots when you travel or you may not know about. It is all packaged in a very fun monster-themed interface, with bright colours, fun characters and easy navigation around the app.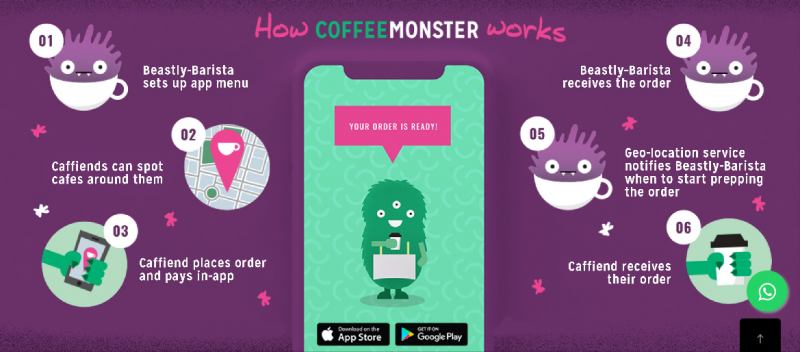 The Coffee Monster app is very new and is proudly South African, developed by Ashleigh Nestadt and Gail Cross. The two met by sheer luck with Gail having developed the technology and Ash having developed a brand identity and presence.

"I studied in Cape Town and struggled to grab a coffee on my way to campus owing to limited parking around my favourite coffee shops. When coming to Joburg, I picked up on a new trend whereby some speciality coffee shops were allowing customers to WhatsApp them an order ahead of time and bring coffee to their car. This solution sparked an idea to advance this service and make it accessible country-wide" says Ash.

Gail adds: "Wanting coffee on the road between meetings and with a love for finding innovative technical solutions, I saw an opportunity to develop an app that offers a convenient on-the-go service."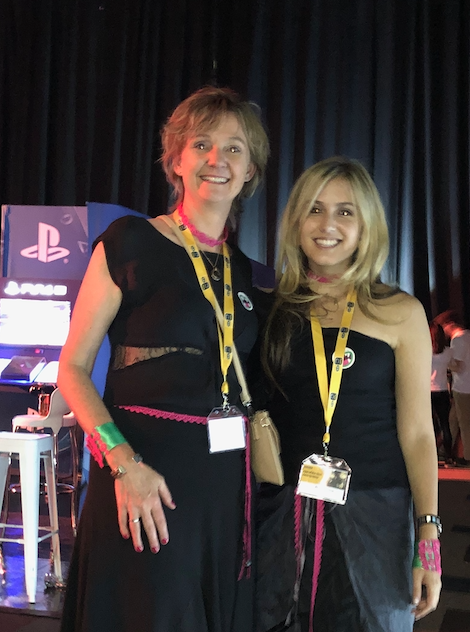 Co-founders Gail and Ashleigh.

Ashleigh having immersed herself into the worlds of psychology, research, animal activism, and app development for the past few years, graduated from the University of Cape Town with a Masters in Psychological Research but is now working full time on Coffee Monster. "Our distinct focus on the coffee community and creating a Coffee Monster brand identity make us unique."

Gail, who had worked in the banking industry for 15 years in IT development and corporate transactional banking, left the corporate world to focus more on her family (a mom of two boys) and to apply her technical and business background to bring the App idea to fruition.
"Our app is culturally relevant. We provide a convenient service to customers through leading industry trends both global 'skip the queue'; and local 'drop off at my car' and 'deliver to my office (within walking distance). We offer loyalty across our community. With every coffee purchase, customers earn a loyalty bean. Once 10 beans are earned, a customers 11th cup is FREE and can be redeemed at ANY Monster Spot."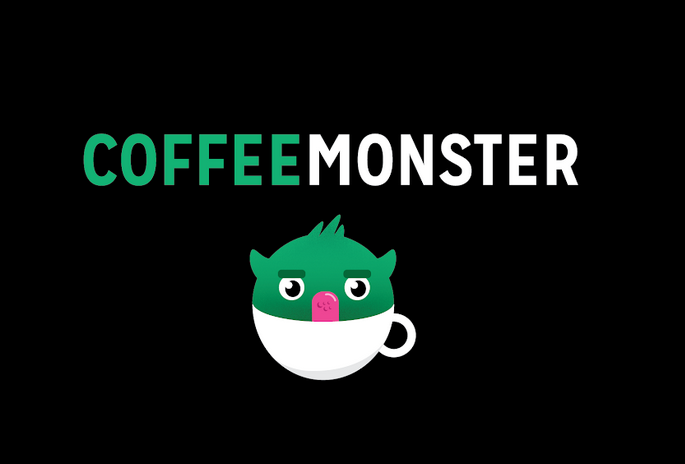 So they might love coffee, and make a cool app but do they know coffee? "Batch Brew!" says Ash. "I love black coffee and generally get an Americano. I did a short course with Stevo at The Grind. This was my first glimpse into the depth of knowledge that exists within this industry."

"My interactions with passionate roasters, store owners and baristas is an inspiring journey" says Gail. "The community works to support and encourage the best coffee experiences for customers and it's been incredible to be welcomed and exposed to their expertise and extensive knowledge. Being a cappuccino fan, my most recent favorite coffee was from Cupocafe in Pretoria. Their blend is roasted for cappuccino drinking."

So whether you're an on-the-go coffee fan, a drive by hustler, a sit-in customer or want your coffee delivered to your work, then Coffee Monster is for you!
Download the app here. https://www.coffeemonster.co.za/#download

Are you a Coffee Shop Owner? If you'd like your store listed on the Coffee Monster App, email Ash and Gail on admin@coffeemonster.co.za