We like
Aroma Gourmet Coffee Roasters
.
We like that their Diedrich Roaster is front and centre when you walk in the door.
We like that they focus on top quality equipment. Mahlkonig. La Marzocco.
We like that Malon, the barista, punked us so well that we absolutely almost exploded with rage (me) and phoned the owner (Iain).
Let me explain.
So we walk through the door, I whip out my camera, as one does, and start clicking away at all the wonderful details of this space. We chat to Avron, one of the partners in the business, feel like this is the kind of place we would become regulars at. Then we arrive at the beautiful Strada espresso machine and I continue snapping when from behind it emerges a very serious voice.
"You can't take photos here. Stop it. And you have to delete the ones you've already taken."
We laughed good naturedly, and explained that we were from TheCoffeeMag and we knew Rael etc etc.
"Well then phone him. You're not allowed to take photos. Delete them."
Completely straight face. So by now I'm about to start getting aggressive. When he breaks out into a huge smile and all the waitresses and Avron start laughing. Shew! Talk about commitment. Obviously he does this a lot because everyone seemed unsurprised at his prank. So after a good dose of humour we were ready for our coffee. Malon made us a Ugandan espresso which was simply delightful.
Worth a visit? Heck yes!
And if all that coffee goodness wasn't enough for you, they've just opened a Gelato and waffle shop next door. Amazing!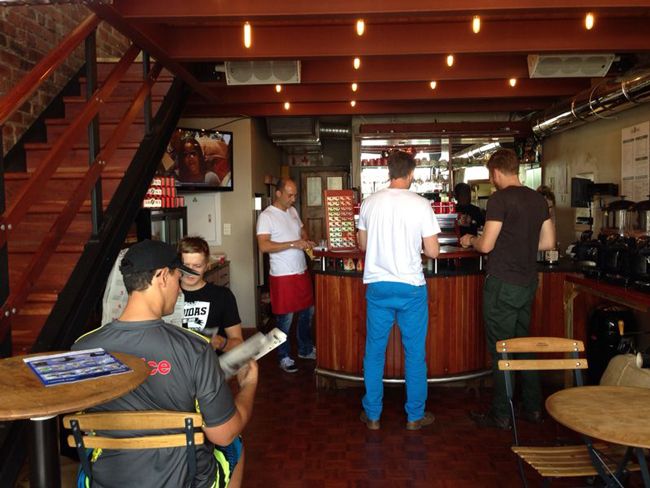 The set up.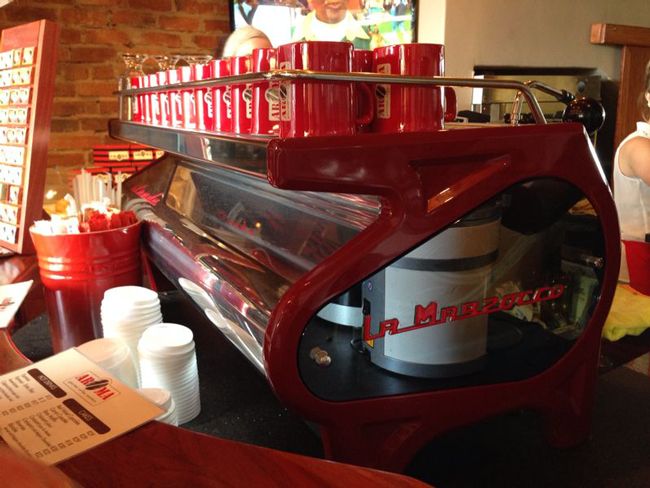 Sigh. What a gorgeous machine.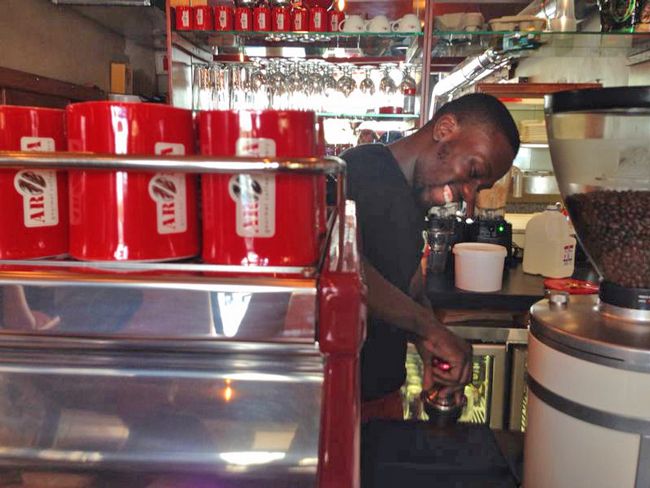 Malon the awesome barista. He redeemed himself after the punking episode with his excellent espressos.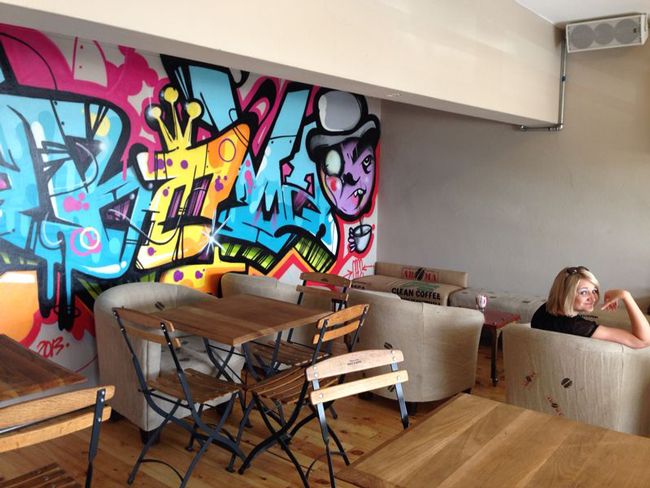 Very cool art on the upstairs wall.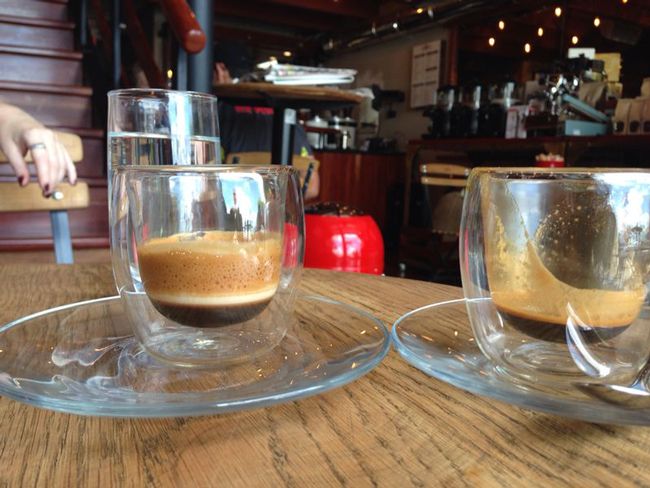 Very classy espresso cups. Excuse the bubbles in the foam, it arrived perfectly textured, it just took us forever to get the right shot ;)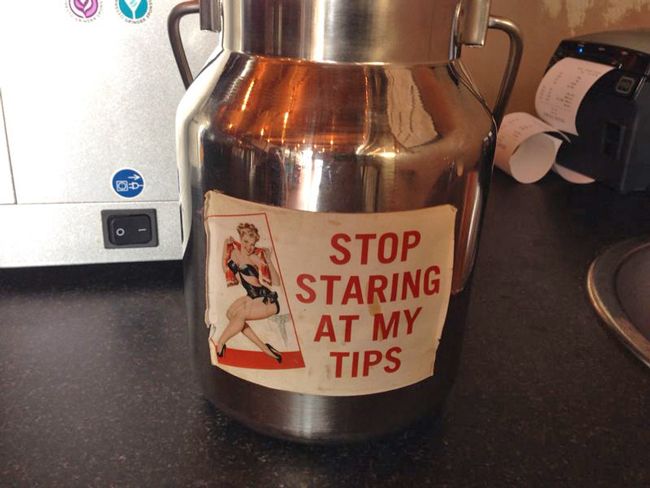 Love this jar!