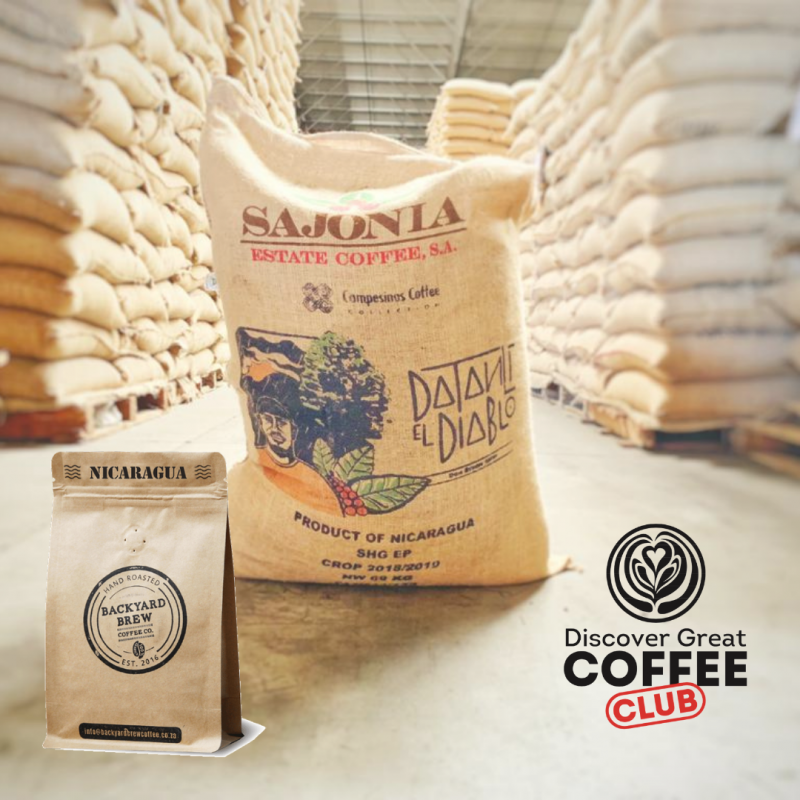 This coffee roasted by Backyard Brew is versatile as its subtle sweetness can be enjoyed over various brewing methods.
THE STORY
Datanli El Diablo by Don Byron is one of four coffee farms under the Campesinos Coffee Collection. The project promotes fair payment to producers, teaching them how to care for soil, recycling, protecting the biodeversity of land and improve relationships between neighbouring farmers. Don Byron Herrera is a young farmer who loves his land and his work like nobody else. His father taught him field work as a child and when he grew up he decided to study agricultural engerneering to take his farm to the next level. El Paraiso is the property of Don Byron and located inside the protected nature reserve of Datanli El Diablo. The coffee is cultivated with good agricultural practices and under the agroforestry system that maintain the ideal microclimate for coffee. Since Don Byron has dedicated himself to the coffee world, he has invested time and effort in uniting and training other farmers in his community.
THE FACTS
Producer: Don Byron Herrera
Farm: El Paraiso
Region: Isabelia Mountain Range, Jinotega, Nicaragua
Coffee Grade: Washed
Altitude: 1200 m.a.s.l
CUP PROFILE
Deep chocolate flavours, walnuts, citric acidity with balanced sweetness.
We will be exploring the amazing coffees included in this box in the coming weeks! Get yours now!

This single origin Nicaragua will entice your senses with a deep toasty aroma of walnuts on the nose, a medium citric acidity on the tongue and good body all around your mouth as you savour the chocolaty notes and lingering cocoa aftertaste with each sip!
The Dundee Blend from The Roaster's Mug is a silky, full bodied coffee with notes of chocolate and nuts. This roastery in Northern KZN roasts small batches by hand and is dedicated to putting fresh coffee into people's hands at an affordable price.
This exceptional coffee from Nicaragua Sajonia Estate is versatile as it's subtle sweetness can be enjoyed over various brewing methods. You can expect deep chocolate flavours, walnuts, with a bright, citric acidity and balanced sweetness.
The Rise & Grind 'Good Morning Blend' is slightly sweet with undertones of caramel and almond, finished off with a lingering dark-chocolate aftertaste. This two-bean blend from Colombia and Brazil is medium-roasted for a perfectly smooth morning brew. Enjoyed as an espresso or in milk-based coffees.
Ethiopia Adado Yirgacheffe is a Natural Processed Coffee. This coffee is sweet, soft & easy drinking in a milk beverage with medium acidity and hints of blueberries. Adado is at it's best in Filter Methods (Especially Chemex or Pour Over). Slurp the coffee untill it reaches the back of your palet and you will get a burst of Blueberries!