Fikile Khuzwayo has been making steady strides in coffee over the past few years. This year she is nominated in multiple categories in The Coffee Magazine Awards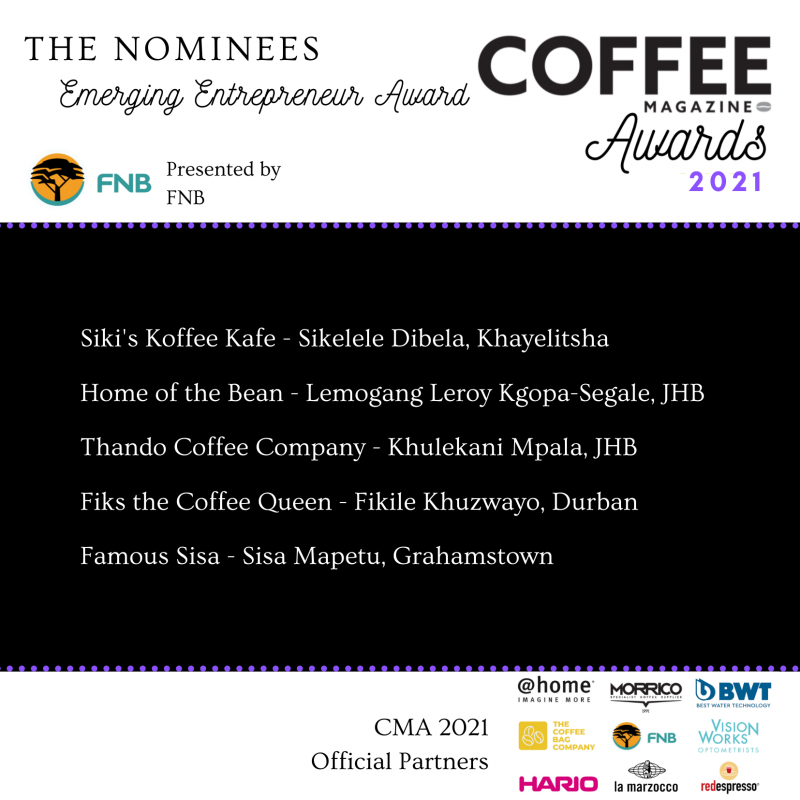 Her day job is Head Barista at the Mr. Price Head Office in Durban, where she is more than just the caffeine fixer - she is Fiks the Fixer - and she serves hundreds of coffees a day to the very busy folks at Mr.P.
Then during the height of the pandemic, when everyone was working from home, Fiks decided it was the right time to kick her side hustle into the next gear. Fiks the Coffee Queen had been doing some events, but she took the opportunity to set up a mobile unit on the weekends and since then, it has grown to two full-time locations and her own employees! They recently celebrated one year in business and now has a loyal following in the Durban community.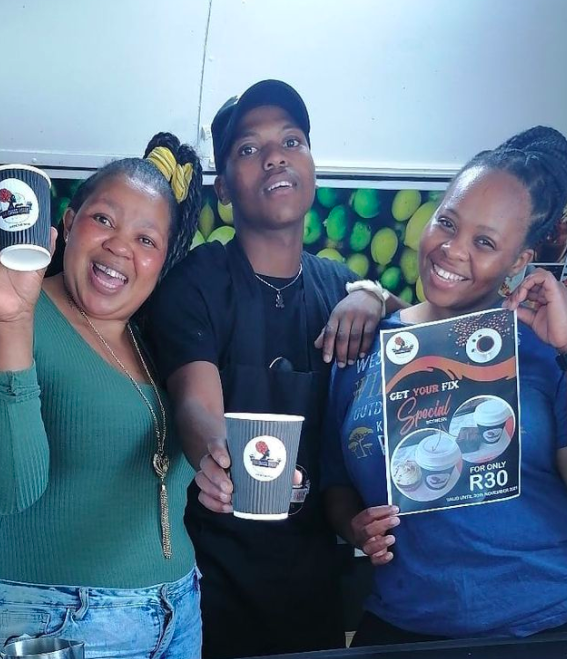 Fiks has competed at two National Barista Competitions and has come a very long way in her entrepreneur journey. She was entrusted to head up the in-store coffee's as part of Mr. Price Foundation's initiative in the Johannesburg stores - a strategy that was discontinued around the start of Covid 19, but shows the faith the team at MRP have in Fiks' ability.
This powerful woman apparently has unlimited energy and we are so proud of her.