Today the TOP 10 Roasters in the 2021 A Shot in the Dark roasting competition were announced, and we are so thrilled that not just one, but TWO of our TOP 10 are in this month's Discover Great Coffee Club Box, Gegrond (Pretoria) and Cuppa Coffee (Nigel) - Congratulations!!
This means that you, our Coffee Mag readers, can taste their coffee - and you can taste 4 other incredible coffees at the same time, when you buy this month's Box. Head over to https://www.discovergreatcoffeeclub.co.za to order.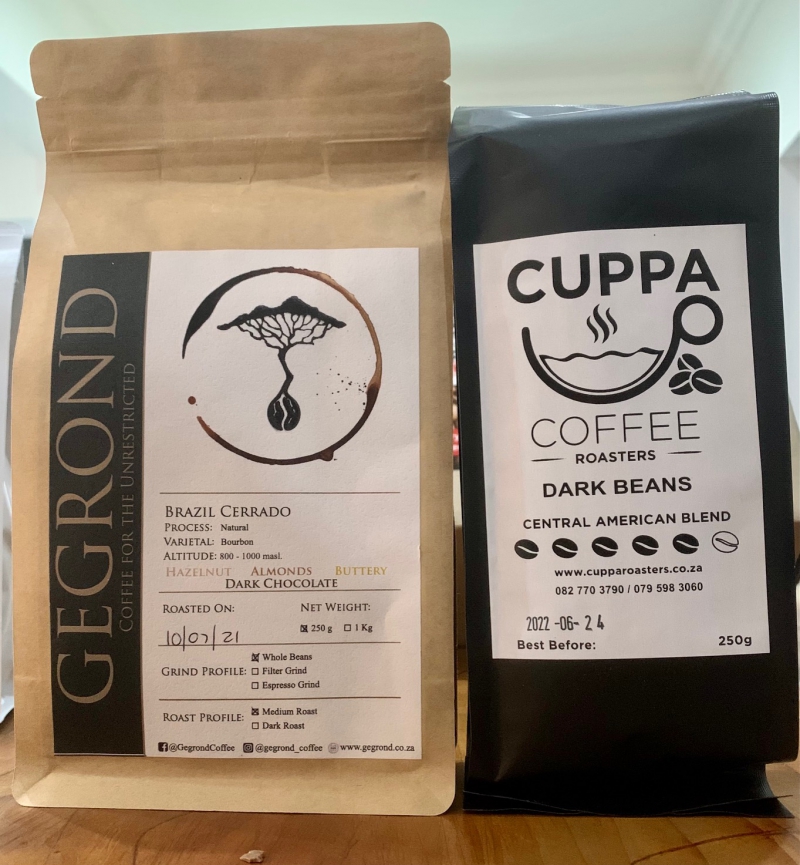 Gegrond and Cuppa Coffee both made the TOP 10 of A Shot in the Dark 2021, announced earlier today!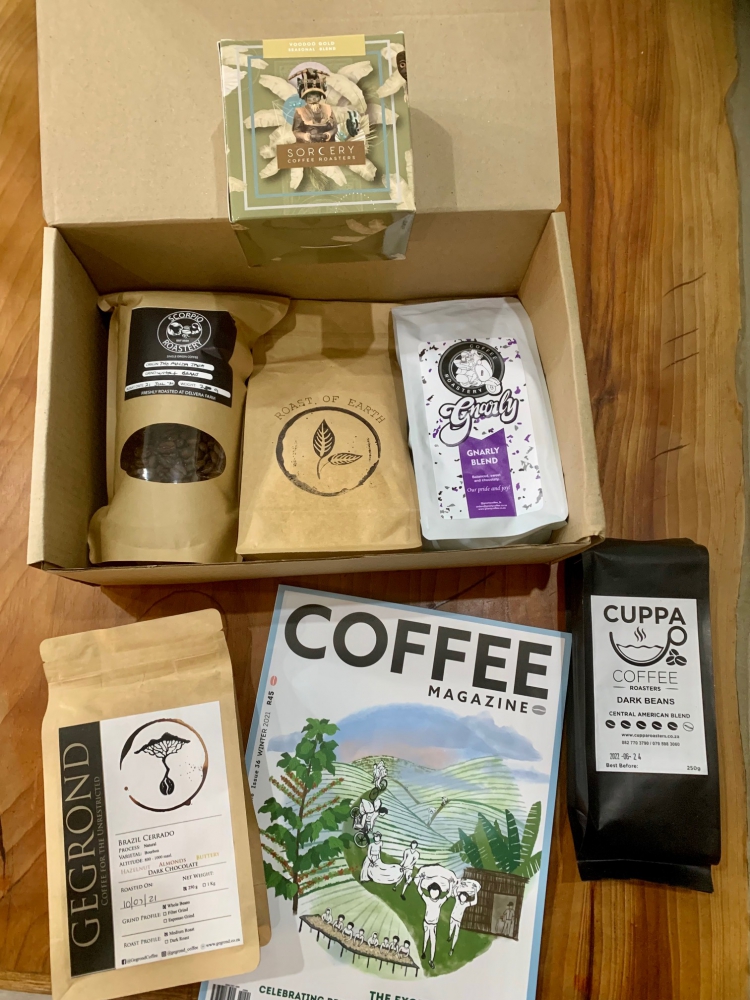 Get 6 incredible coffees and a free Coffee Magazine Issue 36 in your box!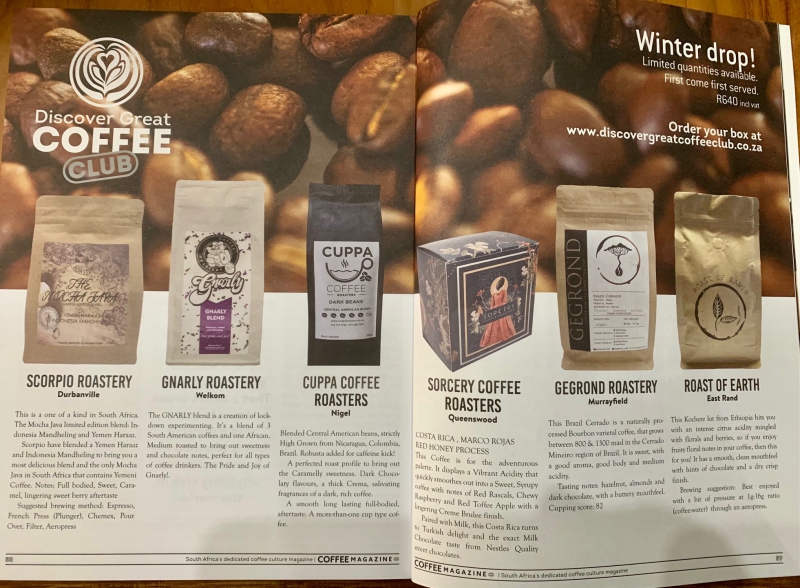 Learn a bit about some of SA's up and coming coffee roasters and their coffee in this issue of Coffee magazine, included in your DGC Box.