Warrick Masfen became hooked on coffee competitions when he was helping to organise the SCASA Barista Champs here in SA, so it was only natural when his interests turned to roasting that competing in the Roasting Championships was on the agenda! And then in his first competition, he went and won the whole thing! Amazing! Well done Warrick, doing SA proud in Turkey! We caught up with him to see how it all went down!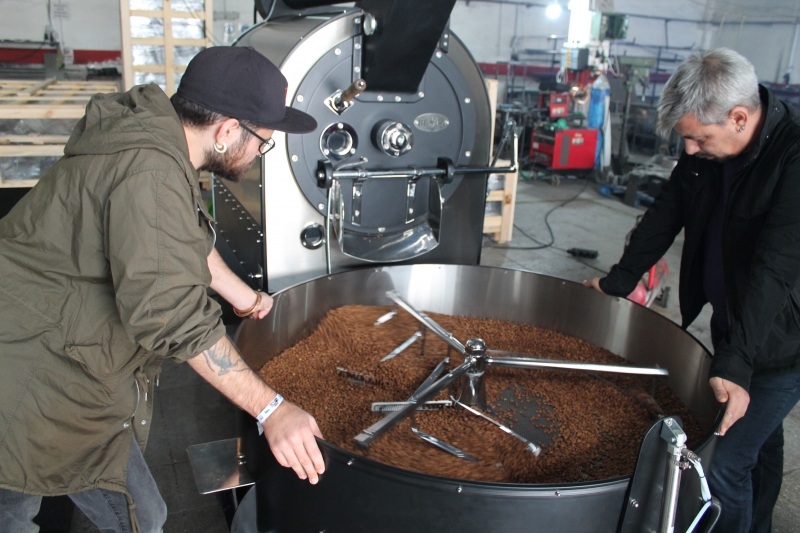 How did you become a coffee roaster?
It started when I meet Carol Crause Corlett "my Coffee Mom", she introduced me to the wonderful world of coffee and its culture, I then landed my first job in the industry which was meant to be in sales, it just so happened that on my first day their roaster decided to leave, my then boss approached me and asked what do I know about coffee roasting my answer at the time was not much, nevertheless he showed me the machine "An old 5 kg Has garanti" and said go for it.
What led you to the competitive side of coffee? And in Turkey?!
I have always felt that the best way to grow is to challenge yourself and well what better way then to compete, but I must say at first I wasn't going to until the people I hold dear in my life convinced me otherwise. The reason for competing in Turkey is that I currently living here, yes it is allowed as long as your have been living in that country from more than 2 years and don't compete outside of that country that same year and hold a valid residential permit.
What do you hope to achieve by competing against some of the world's best coffee roasters?
I hope to both share and gain Knowledge, but most of all to be challenged in what I understand.
What is your favourite part of the coffee roasting process?
The moment you drop the green beans into the charged machine, the rest of the world around you goes silent and it's just you, the coffee and your machine, an orchestra and you are conducting life in the moment, a symphony of the science of energy transfer and the biochemistry of molecular changes all capsulated in a single bean.
Who is your inspiration in the coffee world?
Everyone, as I have found that coffee from farm to cup is a personally experience with a unique story to tell.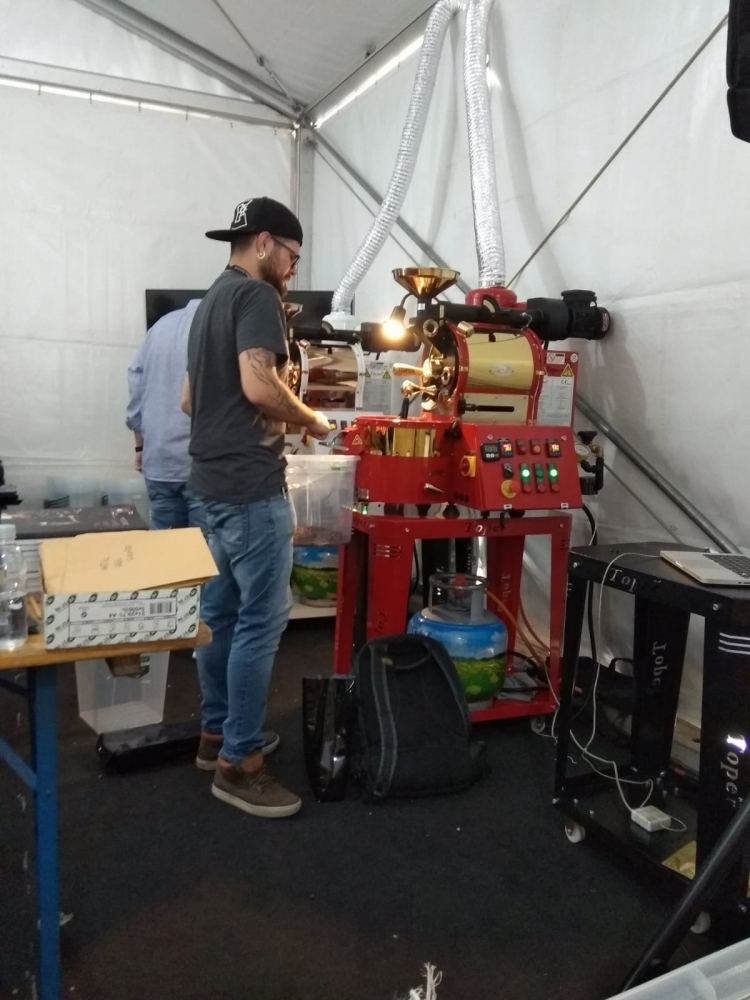 What is the best coffee you've ever roasted?
This would have to be the roast I did for a friend of mine Mehmet Miran who competed in the SCA Turkey Barista competition, the coffee was a black honey processed from the Las Lajas micro mill in Costa Rica known as the black diamond. The reason for this was that it completely challenged my understanding of roast development ratios.
When you're not roasting coffee, what keeps you inspired?
Cupping and Evaluating coffees that other Roastermasters have roasted, to try better understand their interpretation of that coffee, Research/ Coding Machine learning systems as I feel that they will soon play an important role in the roasting process, building my brand KungPowCoffee and working on the collective Kahvebarmeni