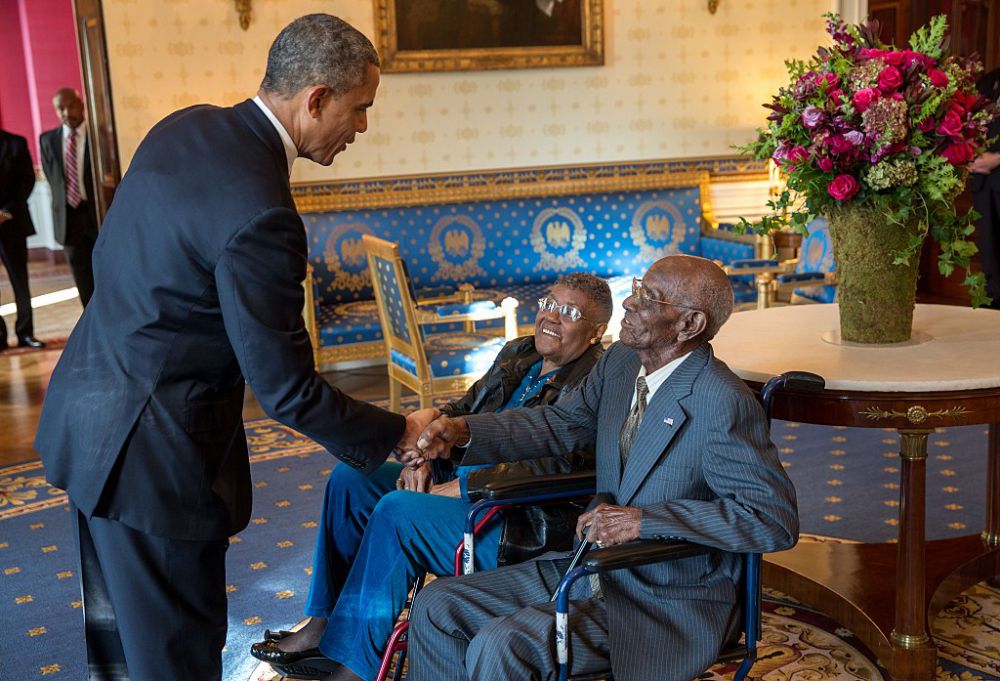 America's oldest living man just celebrated his 112th birthday, which is pretty impressive. And what does Richard Overton attribute his longevity to? A cup of coffee every morning – with a splash of whiskey for good measure!
In an interview with The Dallas Morning News, Overton (also America's oldest living World War II veteran) shared his daily habits, and they're hardly what the experts would recommend for living a long and healthy life. Overton starts his morning (very early at 3am) with something sweet, like waffles or pancakes, and pairs that with several cups of coffee served with three spoons of sugar (and a splash of whiskey).
"You put a taste of whiskey in your coffee in the morning," Overton told Cigar Aficionado. "It's like medicine."
So that's the secret to living a long life! We can get behind that!
The Texas resident also smokes a dozen cigars a day. He once met with comedian, Steve Harvey, who asked him what the secret was to living a long life, and Overton replied, "Just keep living, don't die."
We may take a pass on the cigars, but there seems to be a pattern forming on the coffee front. Richard Overton isn't the only centenarian (a person who is a 100+ years old) who hails coffee as one of the ingredients for living a long life. Art Stieglieter, a retired Fire Department Captain from Chicago, just turned 100 and attributes his longevity to his daily caffeine fix. As he told the Chicago Tribune: "I'm a big coffee drinker and have at least six to eight cups a day. I've read articles that say you have longevity if you drink coffee."
When Downing Jett Kay of Baltimore turned 107, she also said drinking lots of coffee had helped her to live a long life. While the real secret to longevity might just be good genes, there's definitely some evidence in favour of caffeine. So, the next time someone questions your coffee habit, you can respond that a cup of coffee or seven (probably) isn't going to kill you!