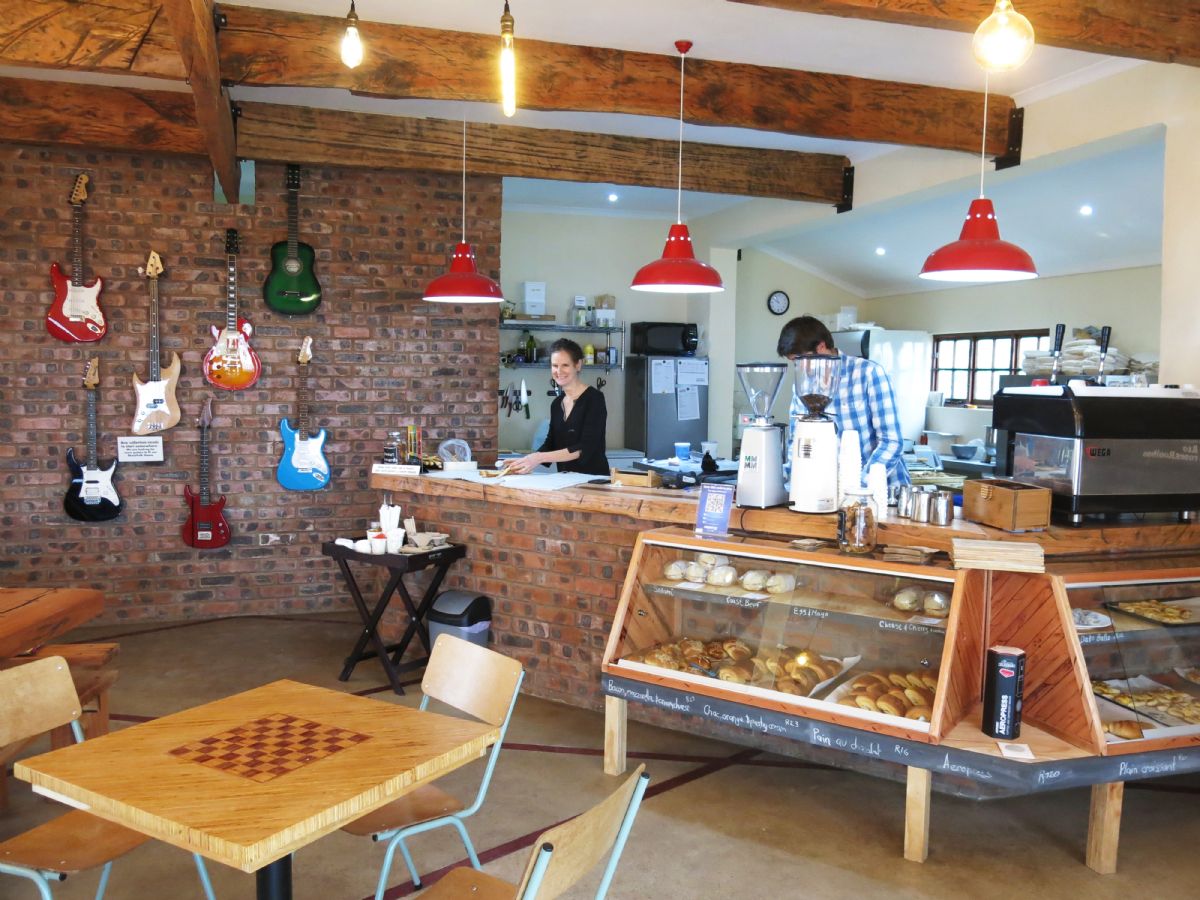 Meet the Upper Millstone
Hilton is getting busier these days - from a quiet country village to a lively and vibrant one, and places like The Upper Millstone - an Artisan Bakery and espresso bar - are right on the cutting edge of that shift. The village keeps its relaxed character, and yet is home to Upper Millstone, the first place in the neighbourhood where I've seen a Hario pour-over on a menu. Right next to a chocolate croissant (big indulgent yum) and a seed loaf (big healthy yum). And they have just started a new range of gourmet sandwiches, so guess where I'm going for lunch on Friday.
I'll tell you one thing - the bakery is humming. They open at 6.30 a.m. and get busy very quickly. All kinds of folk swish through the doors, some to sit for a while, some to grab a morning croissant and coffee to go, all drawn by 2 fundamentals - Really good bread (in a wide and intriguing range of forms), and Really good coffee.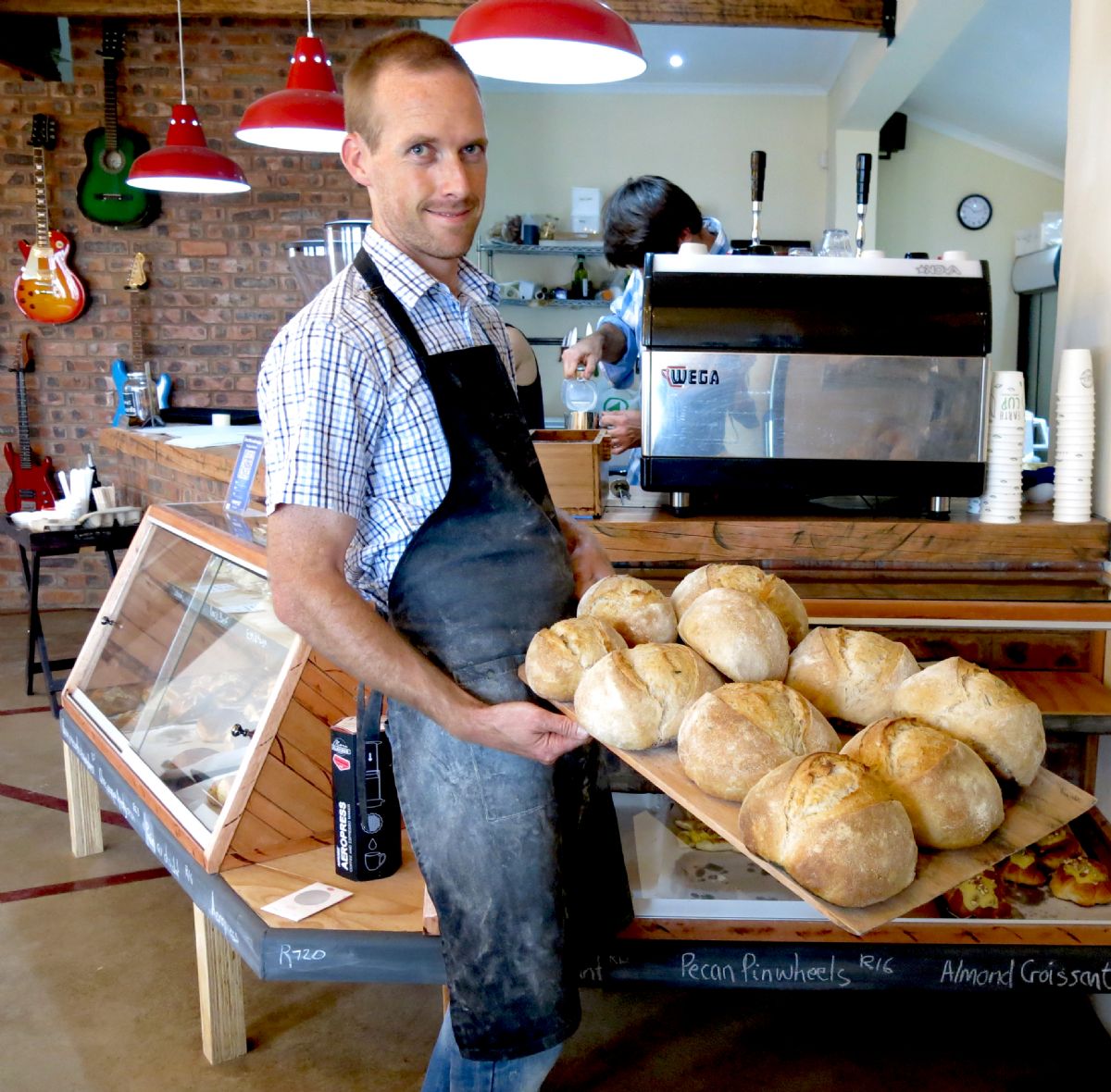 Josh and Hannelie, & Carla and Dreyer, jointly own and work in the shop, crafting and serving the products themselves. For me, this is the essence of the word artisan, and what sets this place apart from other 'coffee shops'.
Dreyer is the barista, and he is a coffee craftsman. An enduring image is his strong arms and hands giving complete and focused attention to an espresso, brought to me at the comfy corner sofa. It's like he is giving birth to this little cup through sheer force of craftsmanship and care. I know he has thrown away and remade at least one espresso on my behalf, because he wasn't happy with the extraction. This guy cares about making each shot as good as he can. I can taste that.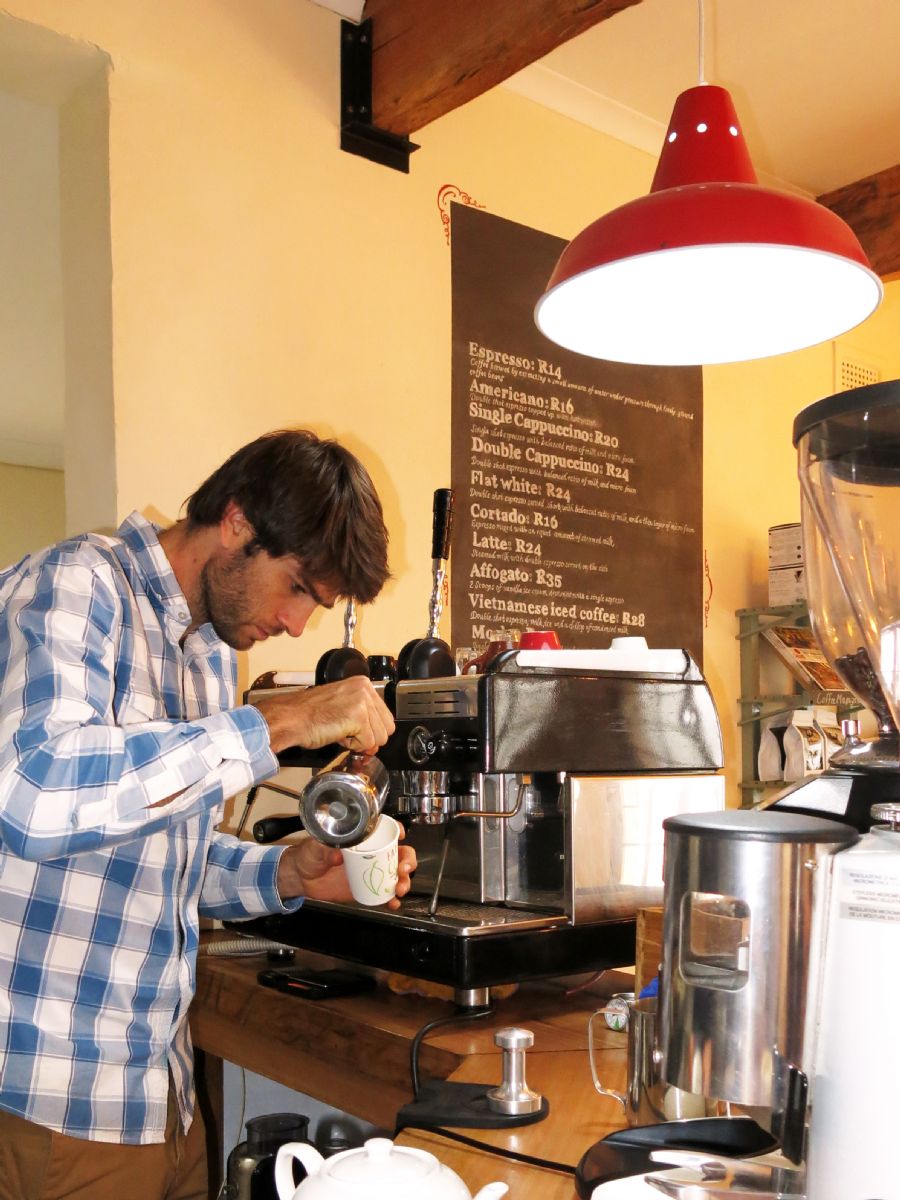 I asked him what he thought people should know about The Upper Millstone, and he said "We try to go out of our way to build relationships with our customers, we do not just want to know what coffee they like, but also how their kids and family are doing."
I sit in the corner and watch the people come and go, a set of morning waves breaking gently into the shop. There is usually someone I know in the mix of customers, and I never quite know who it's going to be.
Everybody wants the bread. I've sampled several kinds since October 2016 when they opened, and every loaf and pastry is well made. Josh is often up at 3.00 a.m., and he puts tremendous time and effort into being the best baker he can be.
I love the friendliness - I feel welcome and relaxed. I love the music that keeps me awake, yet doesn't overload the experience of being here. I love the uncluttered and tasteful furniture - all the unique shop fittings and original furnishings were done by the owners themselves, emphasising the hands-on approach that they take to their craft.
There's a lekker aftertaste of espresso in the background as I leave the shop with a loaf of multigrain bread and a croissant or two for the kids. I came in with anticipation, I leave feeling cheerful and ready to face the world, a little closer to the sun.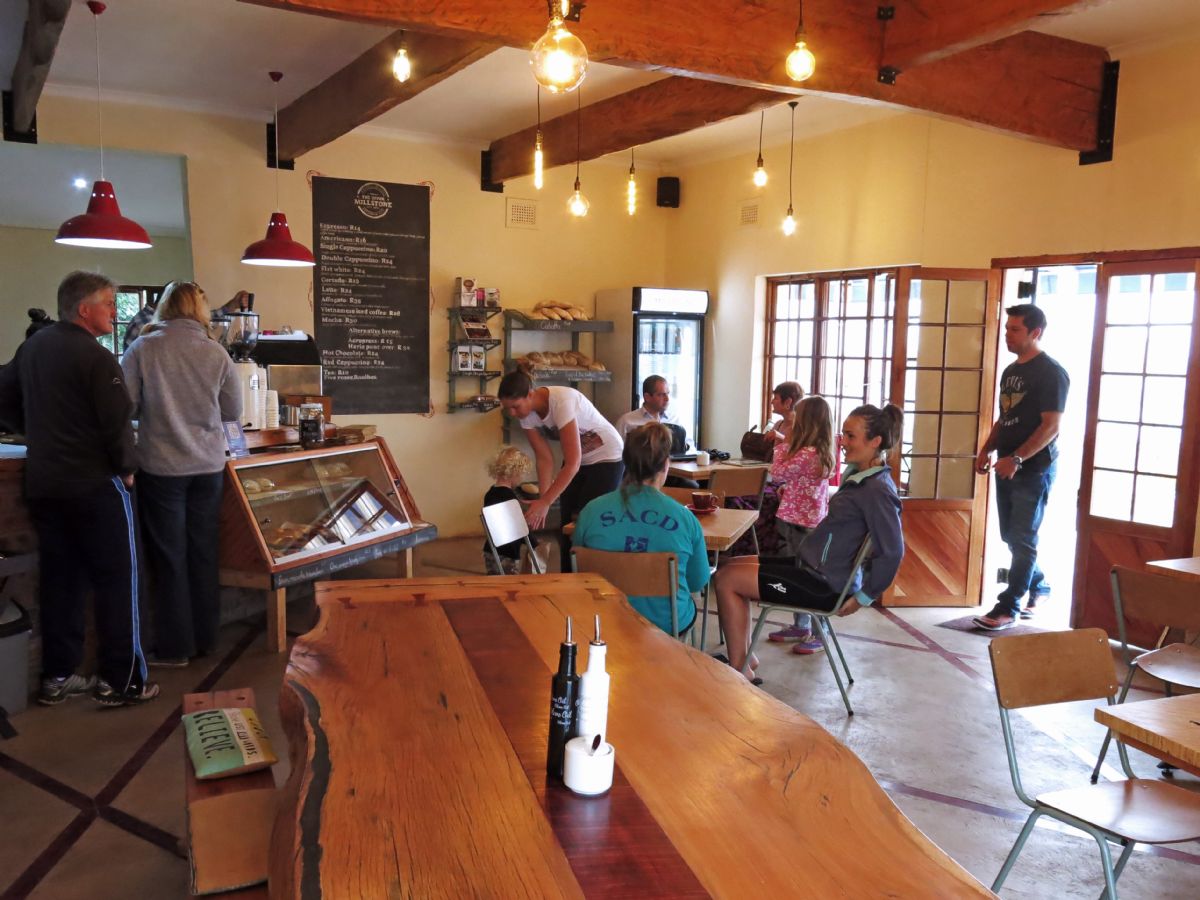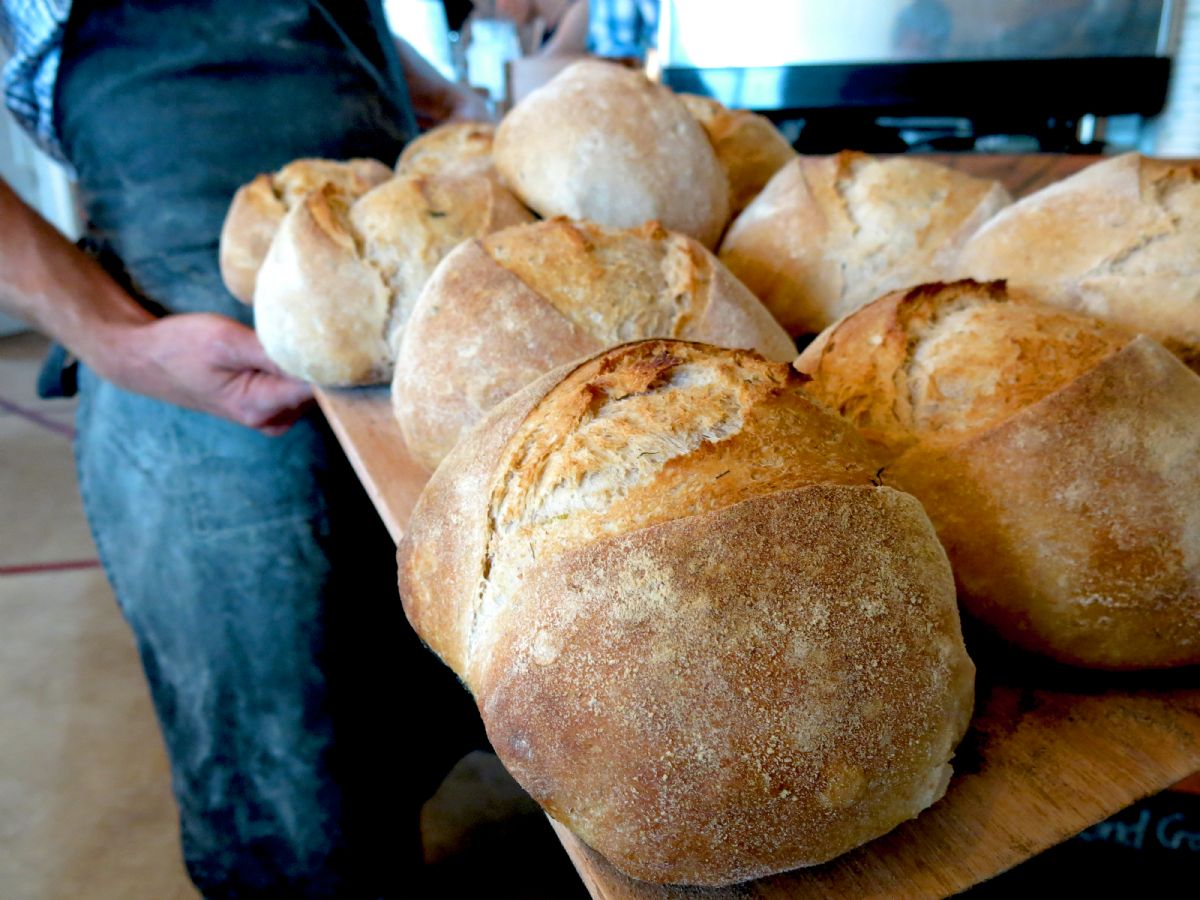 The Upper Millstone is an Artisan Bakery and Espresso Bar in Hilton Village in the Kwa-Zulu-Natal Midlands.
Facebook gets you a virtual visit, (but you can't smell freshly baked bread through a screen), so for the real thing - they're on Hilton road, Jacaranda centre unit 7, Hilton
. Open from Tuesday to Saturday, 6.30 a.m. to 3.00 p.m. in the week, 6.30 a.m. to 12.30 p.m. on Saturday. I'll probably see you there. Look for the guy in the corner chilling on the couch with an espresso, a croissant and a big fat smile.