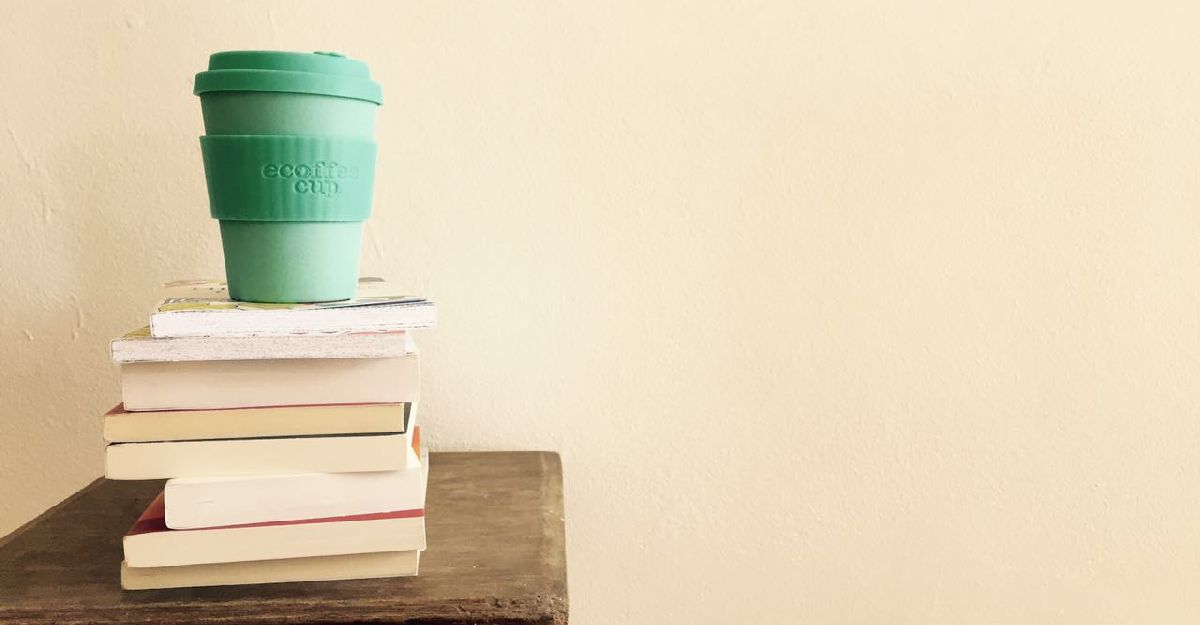 Our 5 lucky winners who each take home their own beautiful Ecoffee Cup are:

Andrew Francis
Chevonne Hattingh Poole
Rudie Buys
Merri Lynn
Tanya Manie

Please email info@magazine.coffee with your delivery details! Yay!

The Ecoffee Cup Revolution is upon us! Here are just a few of the reasons that make this product so wonderful!

1. Can you give us some insight as to why and how you started this business?
Within in less than two decades humans have become a "plastic" society – with something like 90% of all plastic created being used for single-use items. In 2013, when we read that half a trillion single use cups get manufactured each year (and that most of these end up as landfill)– we felt that what we were doing at the time was creating more harm than good. So we set out to make some change; not revolutionary but somehow contributory to social good. We certainly never set out to be eco warriors, as we would hate to be seen as hypocrites, but once you become aware of the unsustainability of single-use items, you realise that everyone needs to change.


2. What are the current global trends which inspire your design and business philosophy?
Our design philosophy is a simple one: Have Fun. Do Good. We think there should be an Ecoffee Cup for everyone, that's why we have more and more designs from international designers. Our influences come from the streets of Kyoto, or holy sites of Isfahan– to the coffee houses of Stockholm and hipster bars of Melbourne. We are about surprise and we take our design language seriously. "Cool" is an over-used word, but we think that people don't like feeling "nagged" or preached at about the environment – so we think that the focus is on creating a stylish, desirable product first, social conscience later. This is the best way to get people to change. Collectability and peer-to-peer recommendation – are also important ways to influence consumer decisions. Keep designs fresh, relevant and, dare we say it, cool.

3. What is your personal view around sustainability and the environment?
We have to change human behaviour – away from thinking that our actions don't have consequences! So our mantra central to everything we do is based on a quote from the American philosopher William James:
"Act as if what you do makes a difference. It does." Small things really can make a big difference once everyone follows suit. Make small changes and stick to them; let government and companies sort out the rest.
4. Why is functionality important in a coffee cup?
For us, functionality of reusable cups is paramount. We judge everything we do by four main criteria:
- Light and easy to hold. Warm but not too hot – and not the weight of a vase on your bag when you've finished drinking from it
- No flavour residue – reusable without picking up flavour taint or either the last drink or the material it is made from
- No drips – when you're using it in the car or train, or at your desk – and a resealable lid to stop the drips in your bag when you've finished with it
- Attractive – not an ugly chunk of plastic or ceramic.

5. What is your view around the change in the way people are consuming coffee over the last few years?
People are definitely taking coffee more seriously. Less milk; more focus on flavour and variants. Trend in UK is downwards in size, brought about by the 8oz Flat White phenomenon emanating from Australia and New Zealand. The big chains are cottoning on to better quality ingredients, driven by the rise of "artisan" coffee bars. The US, via New York, is starting to change slowly, although there is still the crazy 20 and 30oz variants that Starbuck seem intent on


6. What makes Ecoffee Cup so successful?
I think we have definitely hit the zeitgeist, especially in places like Germany, France and Scandinavia where taxes on single-use items are imminent. However, as a brand, our main focus on design,style and quality is really what sets us apart from our competitors.