We love getting our hands on new products and giving them a red hot go (sorry, been watching Aussie Masterchef a bit recently) in the Coffee Magazine test kitchen!
This week we had the JURA Z10 on the counter. We put it through its paces, which was such a fun experience and really impressed us - most notably the cold brewing options!
Did you get that? COLD BREW on a fully automatic coffee machine ...whaaaat!
So, hyped on caffeine and buzzing with excitement, we made a fun video about it!
You can read all the technical specs and compare machines on the Jura website but for us there are a few key takeaways that we really loved and we think you should definitely check out:
Support
The support from Jura is simply incredible. From getting the machine to us, giving us a whole lot of info on it and actually having a live video support session to set up and customize the machine was a great experience. It can be overwhelming receiving a machine like this and so it was a great comfort having William on screen for as long as I needed him, to take me through all the things...especially the more advanced features.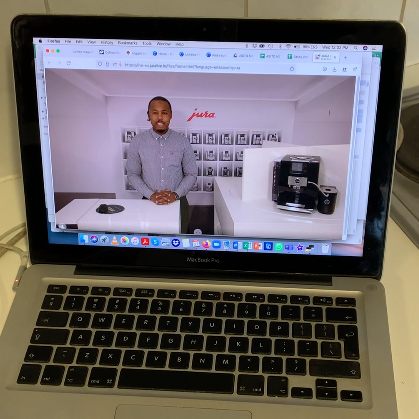 This is William. He's amazing :)
Tech
Speaking of advanced features - there is a ton of tech invested in this very smart machine. Firstly, just in terms of what fully automatic coffee machines are able to do these days... I mean, the brew units and the grinding systems internally are giving us something far, far superior to even 5 years ago. But Jura have taken this a few steps beyond...linking a smartphone app to each machine, users can remotely create beverages remotely, customize beverage features, monitor maintenance of the machine from the app and even keep track of the number of beverages made (and what they are!)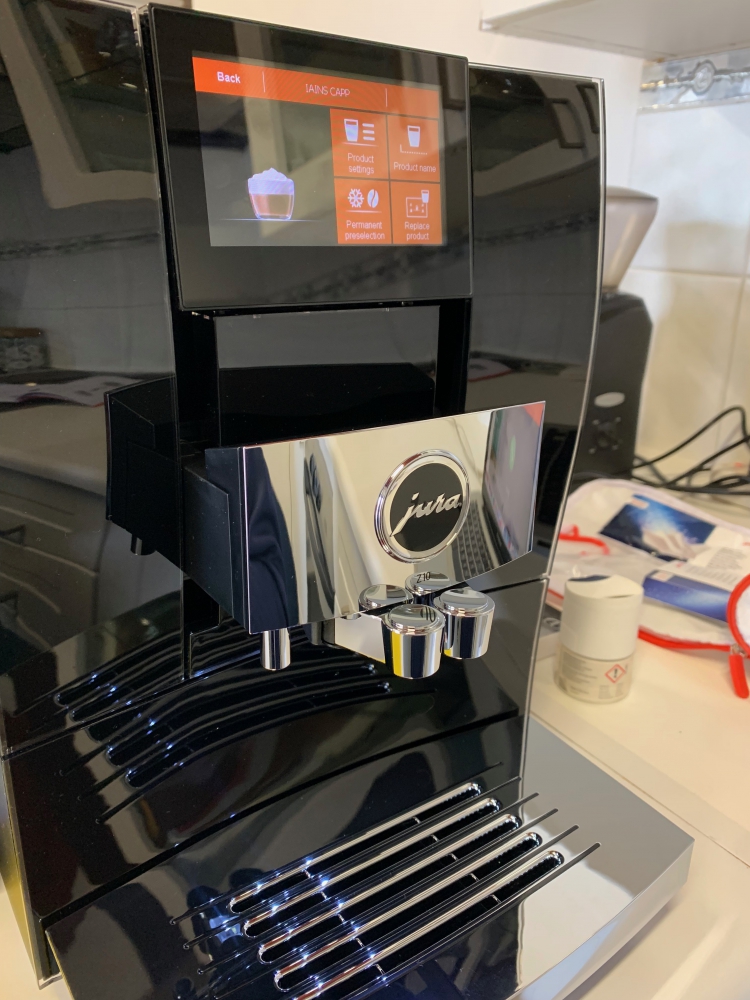 Programming "Iain's Cappuccino" parameters.
Hot and cold
South Africa is a hot climate generally and "coffee" to us means a hot espresso based beverage, but this is changing. The best beverage I had off the JURA Z10 - flavour, texture and enjoyment wise - was a cold brew cortado. The espresso base was a cold brew extraction, the milk was textured perfectly and I popped in two blocks of ice and it was simply delicious! Are you kidding me?? Cold brew cortado from a fully automatic espresso machine? That tastes as good as any cafe-made cold brew? Boom!!!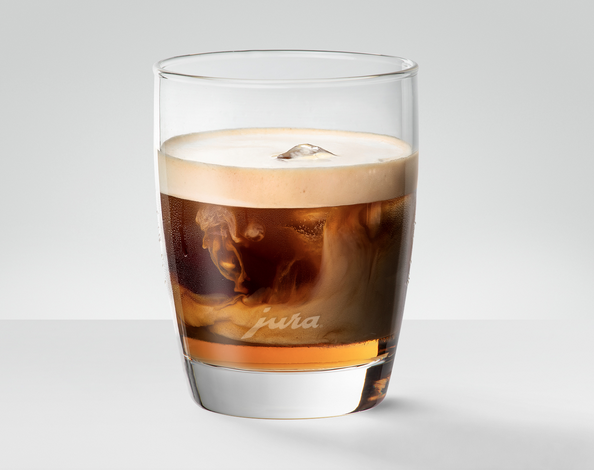 Cold brew Cortado!
Price
This is such a relative question, but for around the R50k mark, this piece of equipment is going to create a whole new market for itself. I'm that confident in it. If you have a small or medium sized office business, a hospitality outlet, a car dealership or any place that needs great self-service coffee...this machine is a game-changer. It is robust, it is reliable, it makes great tasting coffee, it is intuitive in terms of trouble-shooting (literally plays you a graphic on the touchscreen to correct) I mean... what's not to love?