Over the next few weeks we will be tasting all the delicious coffees that are part of the Discover Great Coffee Club this quarter! Yay!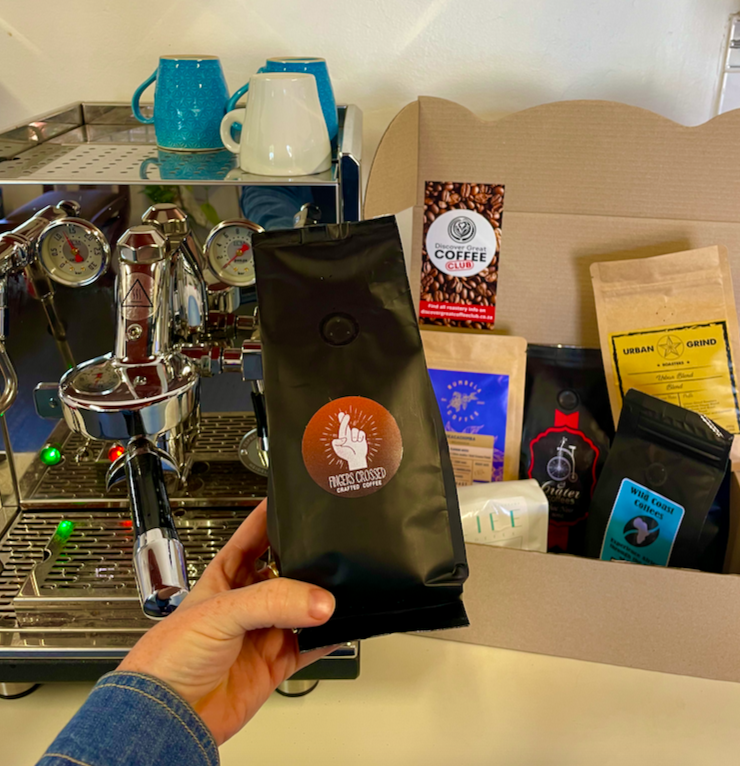 What lucky fishes we are to be able to taste such an array of interesting and delicious coffees everyday!
This Malawian Geisha from Fingers Crossed Coffee was a treat! As an espresso, we found very little bitterness, just the pleasant kind that you get from a good dark chocolate, a gentle sweetness and a wonderfully smooth finish.
As a flat white we got a strong strawberries and cream vibe, which we are really into and not just because it's Wimbledon at the moment!
It's certainly got body that doesn't quit and we were mightily impressed. Can't wait to try it as a pourover!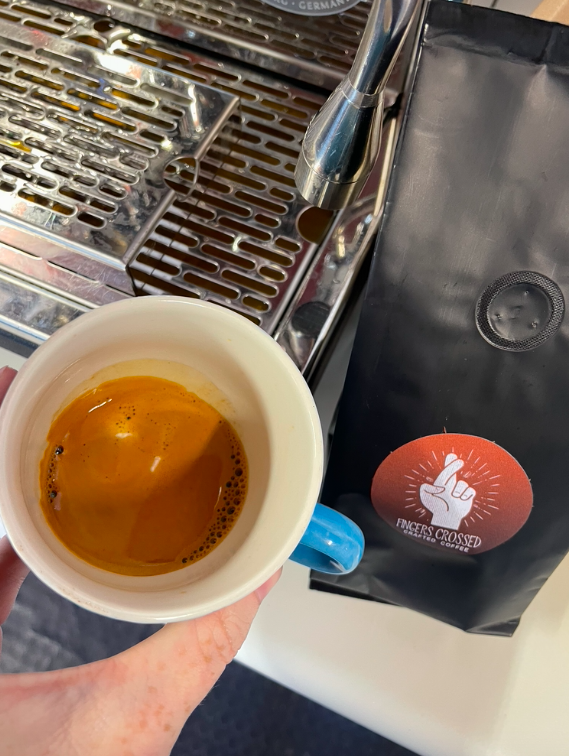 You can find the Fingers Crossed team sporting a brand new updated logo and pouring delicious cups all day at 3 Levubu Road, Emmarentia, having just relocated!
---
Fingers Crossed Coffee Co
Emmarentia
This coffee is a Geisha-Malawi from the Ntchisi Mountain region in Malawi. It is grown at an altitude of 1300 - 1500 m.a.s.l and fully washed with a 24hr dry fermentation. This delicious coffee has medium malic acidity, notes of dark chocolate, walnuts and plum with an aftertaste of smooth chocolate and sea salt. It is full bodied and rich!