Fun coffee times ahead in Cape Town! The annual SCASA Regional Coffee Competitions have found a home at GOOD in Woodstock this year and we're so excited! (And what a great poster!)
There are still a few days left for prospective competitors to enter and SCASA is always on the lookout for volunteer judges! The links to both of those entry forms are below.
Last year, Simnikiwe Mkhize of Rosetta Roastery, took Top Honours in the Barista Champs. Will she triumph again? She has some stiff competition, not only from Winston Thomas, returning SA Champ, but from within her own company, Justin Groep took Best Espresso on his debut competition a couple years back and we know the team at Origin Coffee Roasters always brings the heat! So it will be an entertaining competition for sure!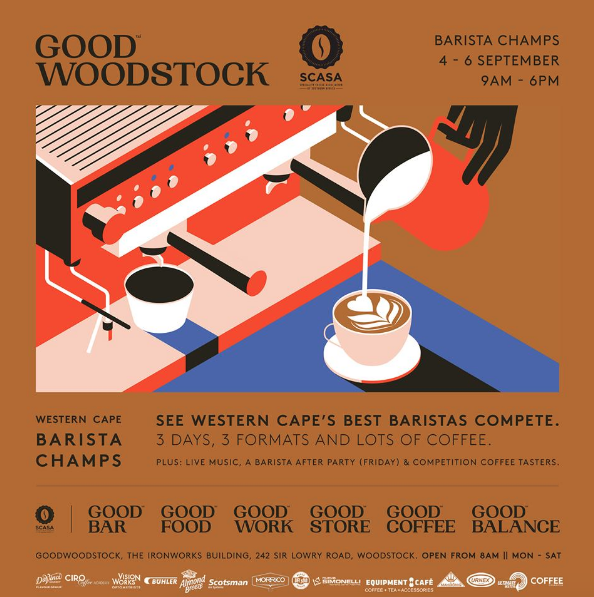 ENTRIES CLOSE 31 AUGUST for SCASA's 2019 Western Cape Region Coffee Competitions taking place 4-6 September at GOOD, Woodstock, Cape Town (242 Sir Lowry Road).

Download the Coffee Competition Entry Form HERE

Judges who would like to apply can do so HERE
Judges training will be Wednesday 4 September 2019, Venue TBC.