SOLD OUT
Watch this space for announcements of more events near you. Like our Facebook page or Subscribe to our newsletter to hear about it first!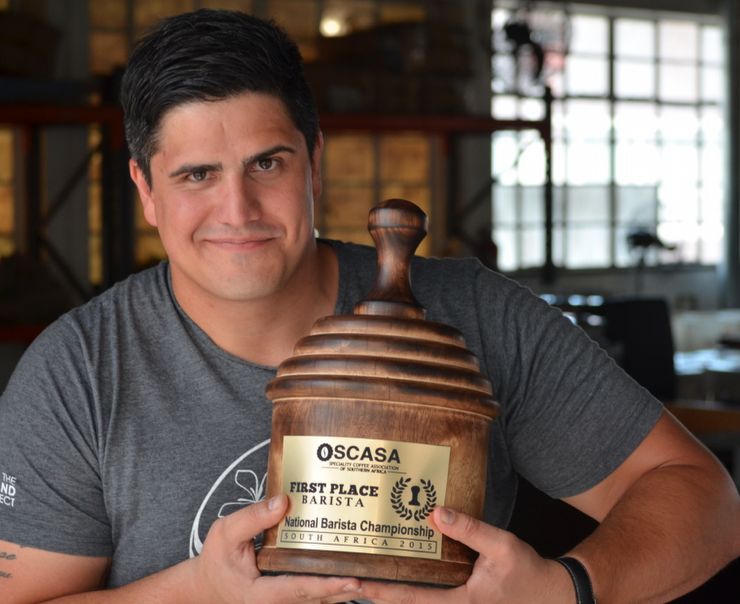 Dear Coffee Lovers
You are invited to an exclusive evening of coffee tasting and knowledge sharing with the current South African Barista Champ, Wayne Oberholzer. There are only 30 spots available and it's free, but it's a first come first served system, so if you want to be at this event, fill in the form below immediately!
Date:
8th February
Time:
5pm - 6pm
Venue:
Naked, Melrose Arch
What can you expect?
Wayne Oberholzer is our current SA Barista Champion and will be presenting his beautiful Ethiopian Geisha in an exclusive cupping, giving us a sneak peek into the set he is taking to the African Championships next week and filling us in in what it means to be a part of the international coffee community!
The wonderful
Naked Coffee
at Melrose Arch will play host to an early evening of delight, their amazing Nuova Simonelli Aurelia II will allow Wayne to pull some of the best espresso shots you are likely to ever taste.
There will be a few bags of prized coffee that a couple lucky people will walk away with.
All in all you definitely don't want to miss out!