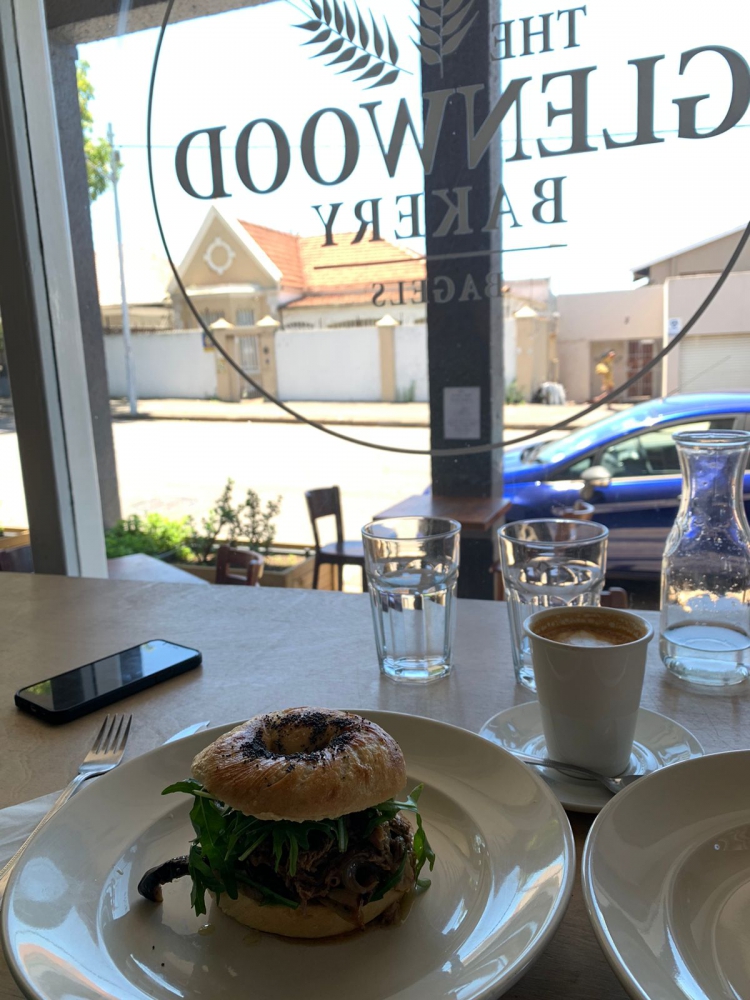 Adam and Carin Robinson started The Glenwood Bakery in 2013 long before a local, artisanal bakery became a staple in the hospitality scene in South Africa, with many wonderful people now trying their hand at sourdough alchemy. Never satisfied with good enough, they are always pushing themselves to do more and better.
Perhaps also ahead of their time (certainly in Durban), they opened the dedicated Bagel Shop in Morningside in 2021 in the midst of a pandemic and this again shows the bravery and dedication to culinary delights that they have built their reputation upon.
The Glenwood Bakery Bagels is located in a charming neighbourhood of Durban, green space adjacent (they have recently planted a community herb garden!) and in a heritage building at the bottom of Florida Road with great neighbours, Mamma's, Fresh Flowers, The Pink Duck and completed by Durban institution Ike's Books upstairs. We sampled their flat white and a classic 'Express' Bagel, the cream cheese and roasted tomato, along with a fancy one of Slow Roasted Lamb, aubergine, hummus, roasted onions and rocket - indulgent and delicious!!!
Fresh breads and all the deli staples are available for sale to take home and the team are welcoming and gracious, with many locals enjoying the space and hospitality.
A fantastic area to spend some time exploring.