Wow!
What an incredible win for South African Starbucks Barista Champ Phuti Mmotla!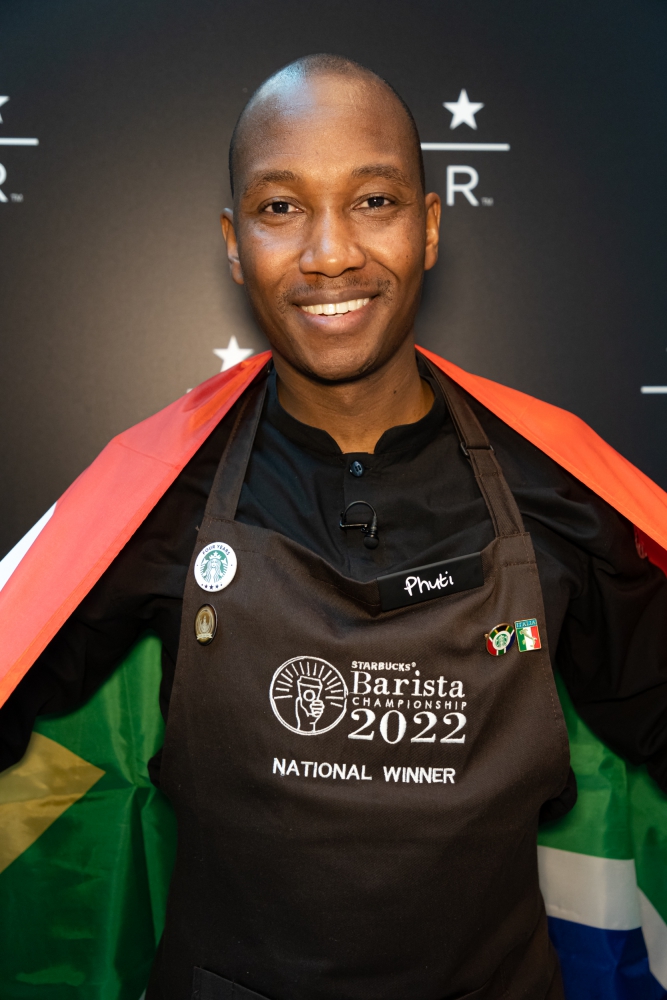 Each year Starbucks EMEA runs its internal Barista Championship and gives the National Winners the chance to compete against each other in Milan.
An incredible opportunity for the rockstars of the cafes! What a fantastic initiative. And we couldn't be prouder of Phuti and his team!
Ishan Natalie, coach and Beverage Category Lead at Starbucks SA, says, "South Africa is the one to beat in the EMEA region now! We've made Top 3 since we started competing and have 2 International/EMEA Championship titles!"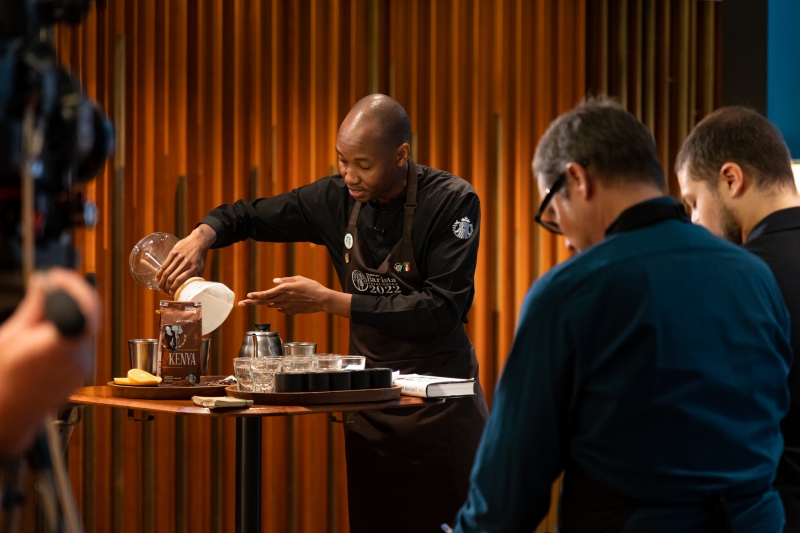 He can usually be found with his team at the V&A Waterfront Starbucks! You know, when he's not representing South Africa on the World Stage! Congratulations Phuti!
Originally from Pretoria, Phuti joined Starbucks five years ago when he moved to Cape Town. Over his career he has found his passion for coffee, learning not just about how to make the perfect latte art but about the farming of coffee, its roasting profiles and complex flavours. His favourite thing about working for Starbucks is that it and provide a home away from home, connecting people no matter where they come from. His aim is to continue to inspire the growing coffee culture throughout South Africa.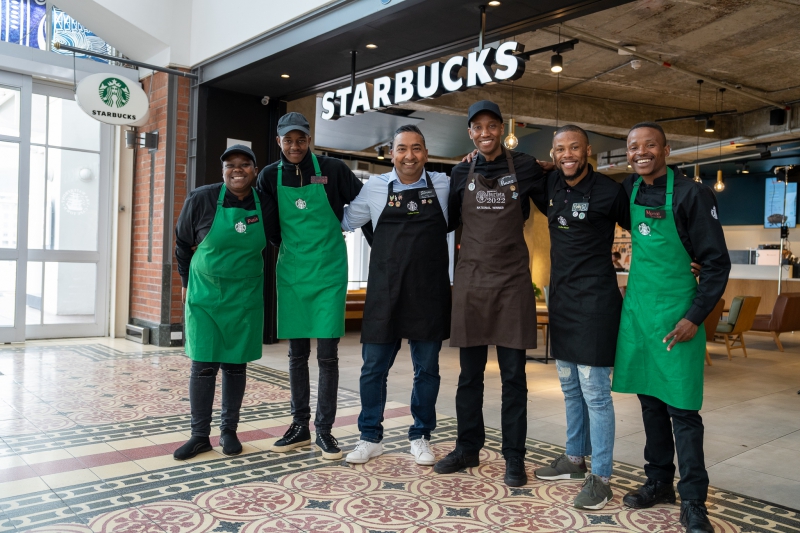 ---
South Africa's Phuti Mmotla is crowned the best Starbucks barista in EMEA after Championship Final in Milan
Starbucks Barista, Phuti Mmotla from South Africa has been crowned the best barista in the whole of Europe, the Middle East and Africa, at this year's Starbucks 2022 EMEA Barista Championship final.
An annual competition that seeks to identify the leading barista talent, this year's final saw all ten finalists battle it out for the top spot in the heart of Starbucks® coffee expertise – the Starbucks® Reserve Roastery in Milan.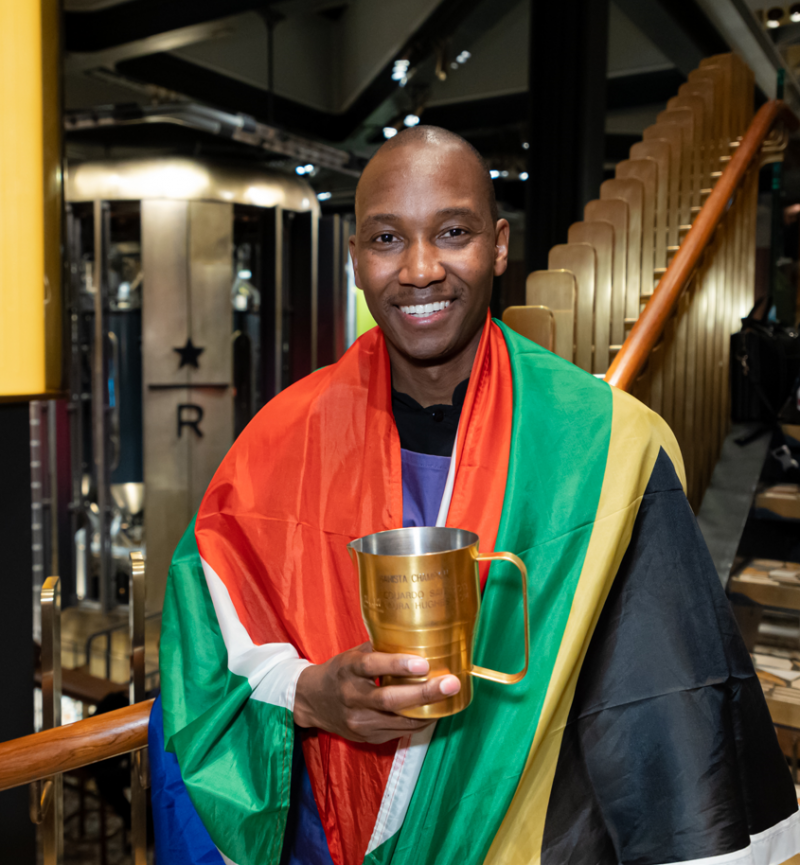 EMEA Barista Champion 2022 Winner Phuti Mmotla, photo credit: Davide Verderame
Phuti, who is a partner at Cape Town's V&A Waterfront Starbucks Store, crowned Starbucks' best barista in Europe, the Middle East, and Africa (EMEA) after going through local heats, and then on to the regional final, where ten baristas were tested on coffee tasting and storytelling, latte art and signature beverages – with the aim of winning the coveted purple apron.
The 2022 Starbucks EMEA Barista Championship Final was the largest one yet, connecting over 40,000 green apron partners from 42 countries across Europe, the Middle East and Africa for the first hybrid championship since COVID-19.
EMEA Barista Championship 2022 Winners announcement. Photo credit: Davide Verderame
This year's Barista Championship Final was held at the iconic Starbucks Roastery in Milan, four years after it first opened, and as we celebrate the opening of our 20th store in Italy, in historic Verona.