In 2018 we ran a Barista Scholarship Program with Selati Sugar, giving 12 young and driven people the chance to make a start in coffee.
There are amazing companies around the country, like Ground Up Academy, Red Band Barista Academy, eDeaf and Ciro Barista Academy that are doing their bit to support, not only the youth, but all those looking for work, through a possible career in coffee.
One of the great success stories of The Coffee Magazine is seeing Awanda Madlala blossom in the coffee community.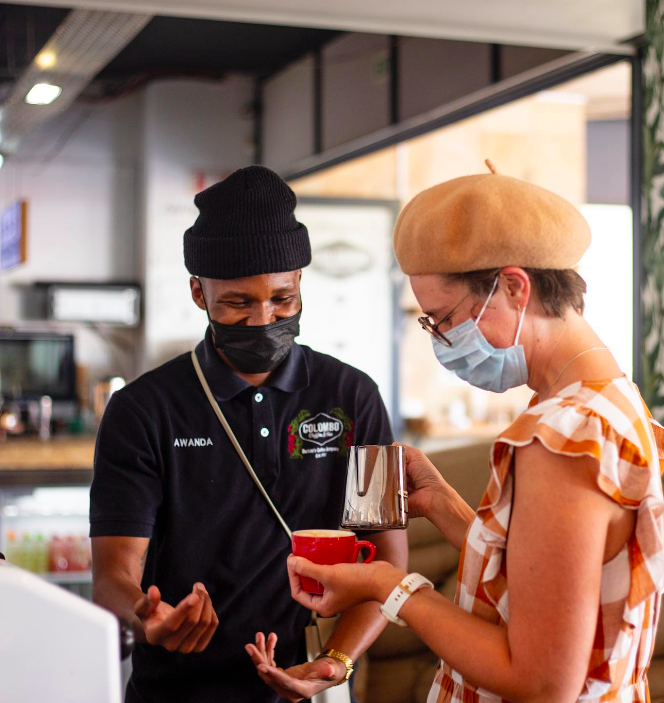 Image by Michelle Reynolds
Awanda Madlala was awarded one of the Selati and Coffee Magazine Scholarships and today he is a full time employee of Colombo Coffee & Tea, with big aspirations in the coffee world and he is training other people in the skills of coffee!!!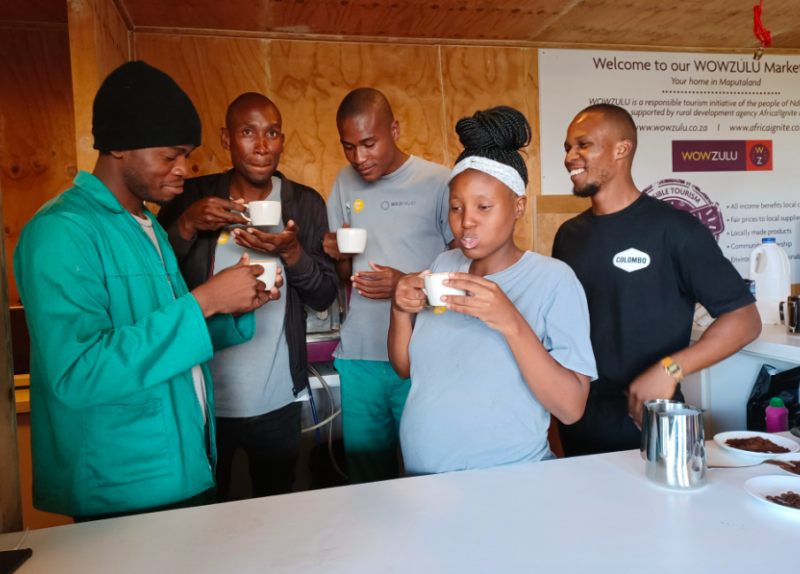 We are so proud of all he has accomplished, with the support of Colombo, and all that is in front of him. Let's keep supporting the youth, they are the future!