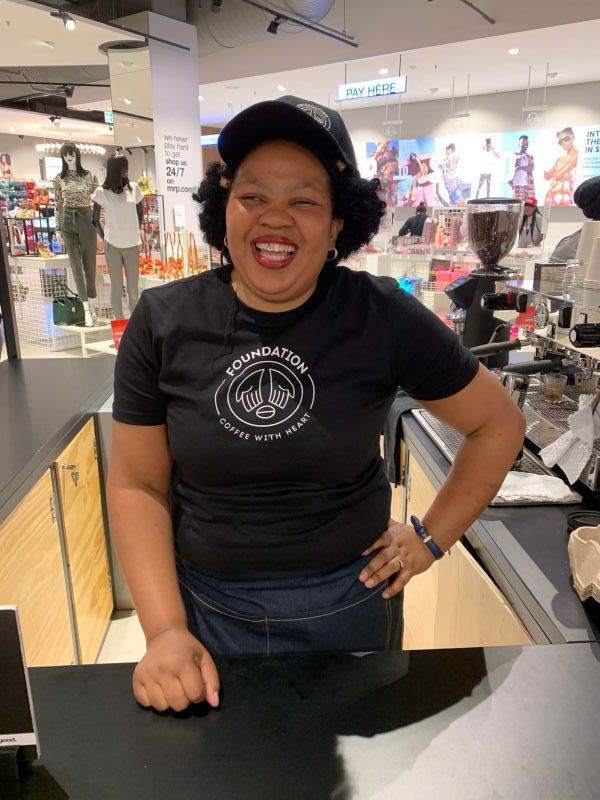 The effervescent Fikile Khuzwayo aka "Fiks" who will "Fix you with a coffee"
We couldn't resist the opportunity to visit one of the bubbliest and most passionate baristas from Durban while she was helping to set up a new initiative in Johannesburg! Fikile Khuzwayo calls the Mr Price Head Offices home and we're sure they are missing her dearly this week, but she is off on an adventure setting up the first Foundation Coffee espresso bar in the Mr Price apparel in the newly renovated Fourways Mall
The new Mr. Price foundation coffee station in Fourways, inside the MRP apparel store.
Karen Wells, Head of MRP Foundation, shared her excitement on the opening day at the Fourways Mall. "Today is testament to the partnership between the MRP Foundation and MRP. Customers can experience drinking responsibly sourced coffee while learning more about the Foundation's work, and the impact that it is making in the lives of hundreds of thousands of youth throughout South Africa. This is a true reflection of how we work together to build a better future for this country… together we do good."
Craig Charity, has been an integral part of the Foundation Coffee journey: sourcing beans, roasting and training the Foundation's resident barista, Fikile (Fiks) Khuzwayo.
"I am excited to see Foundation Coffee in a concept store model and see how it's embraced by customers," said Craig. "My vision is to keep this true to its roots with sustainable and delicious coffee."
Fiks was thrilled to share her talents with new faces in-store saying, "I am excited to meet new people and passionate about serving coffee with heart and purpose."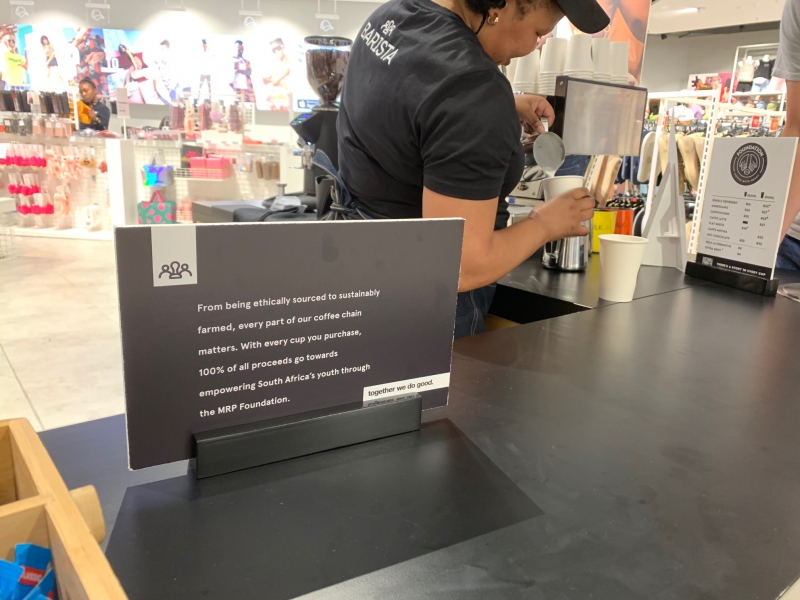 100% of the profits of each cup sold go to the MRP Foundation.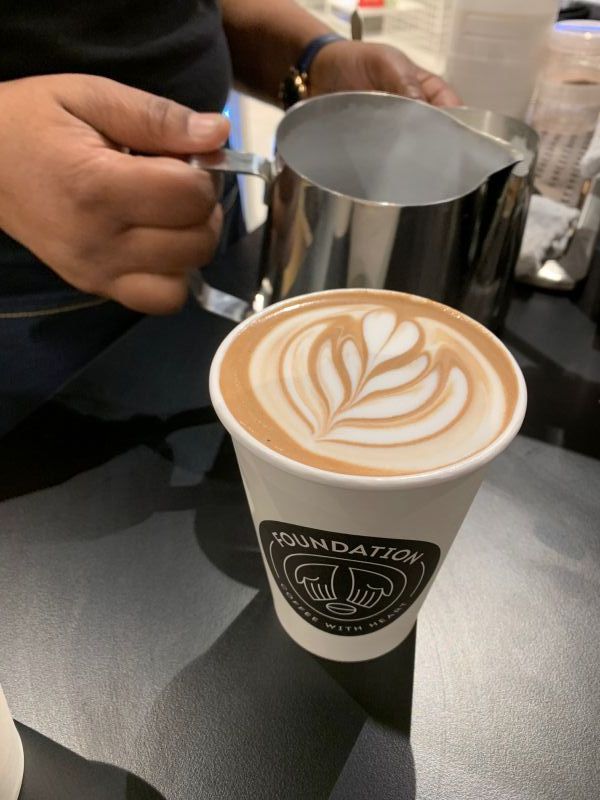 Beautifully prepared beverages under Fiks's tutelage.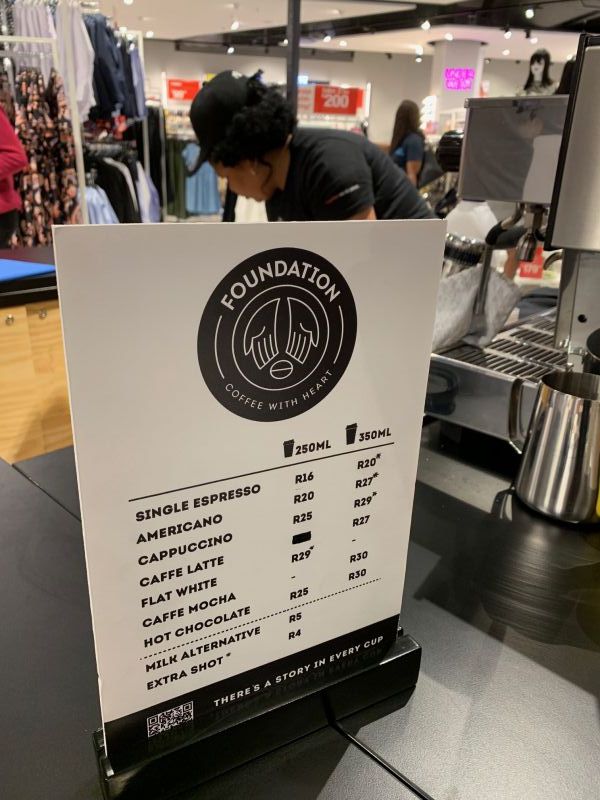 Customers can pay for their coffee with the clothes purchases.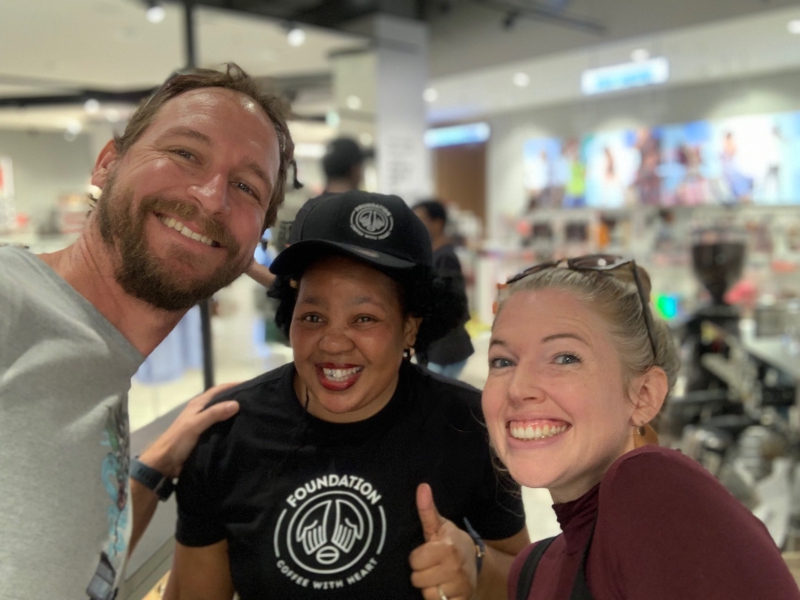 Coffee people supporting coffee people, supporting everyone else!