Comic book and Coffee fans in Durban celebrated the opening of Kapow! An Independent comic book store with a superhero stance on great coffee! The brain child of Owner, Shaun Burgin - a lifelong comic book fan, Kapow aims to be a home for comic book fans in Durban and a daily meeting point for folks who love good coffee.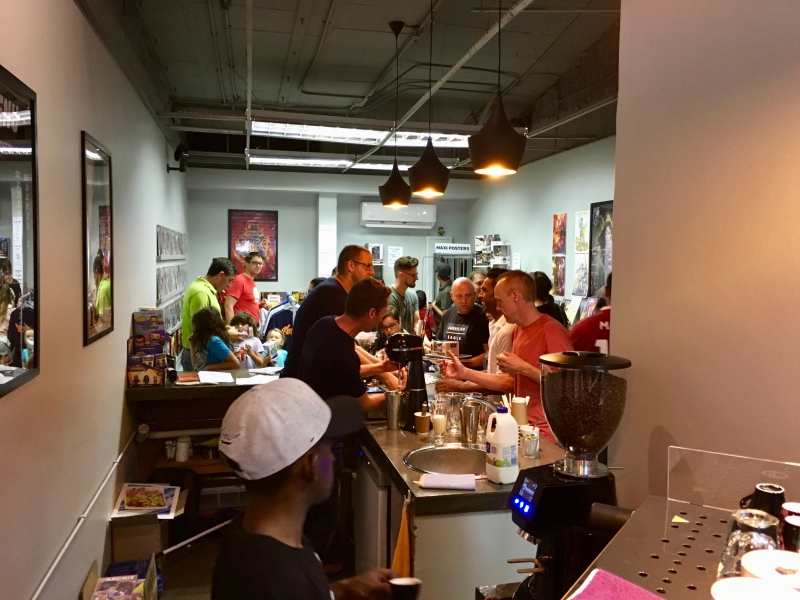 Kapow! in full flow on Opening Day!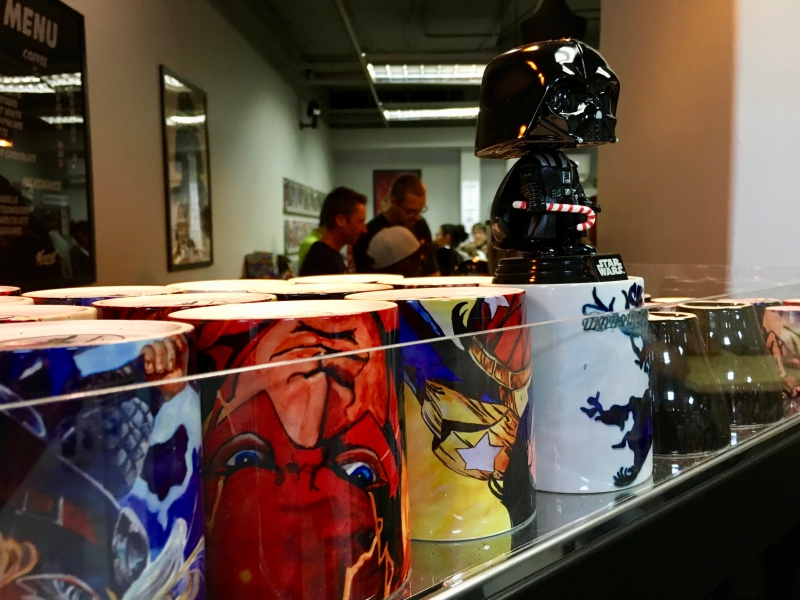 The beautiful Superhero painted cups on top of the San Remo!
Ernest Andrews is the man behind the coffee at Kapow. Besides installing a beautiful San Remo machine and grinder, Ernest has crafted 2 blends for Kapow! The WonderWoman and Batman blends - The House blend Batman is a Mt Elgon Uganda & Cerrado Brazil while the milder Wonder Woman blends is Mt Elgon Uganda & Santa Ana El Salvador.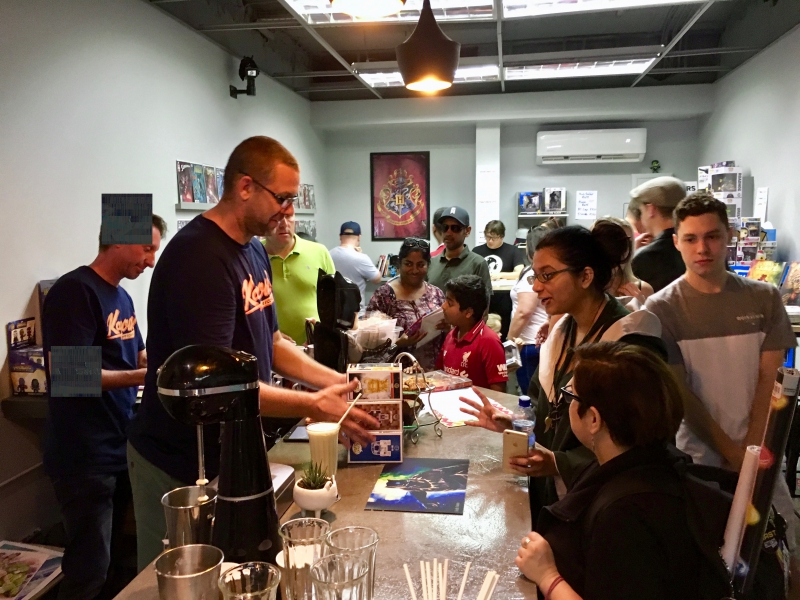 Like any good opening day - friends and family got stuck in - Go Pricey!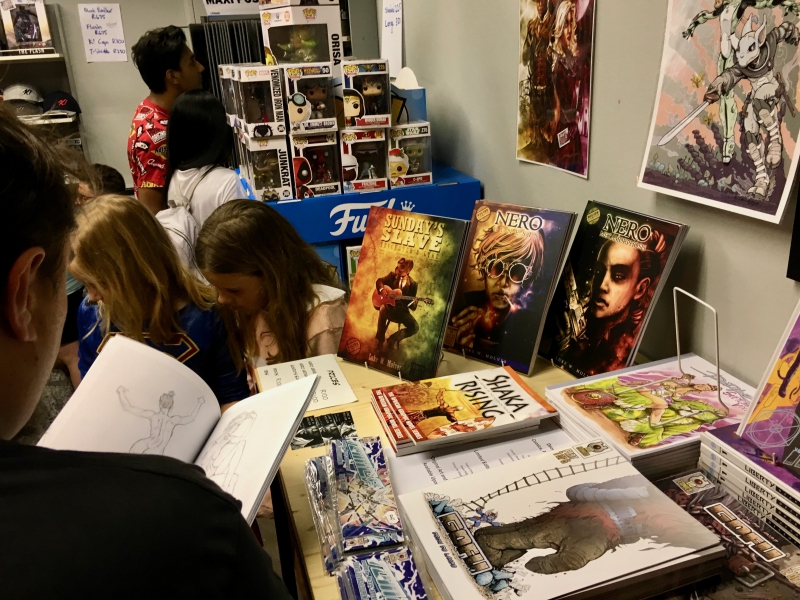 Kapow also celebrates SA comic talent - SA narratives and even an Afrikaans comic collection.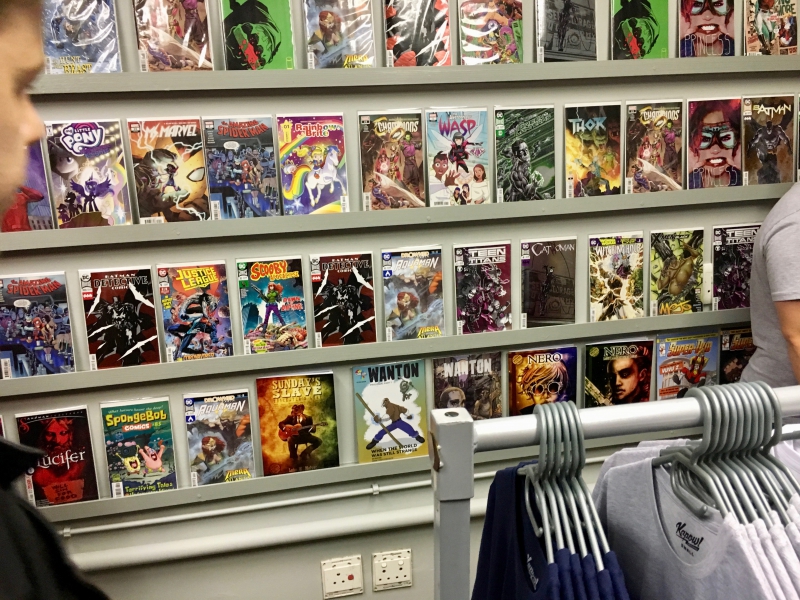 "I pictured the comic wall to be bigger, but this is all the space we ended up with" says Shaun. We think that's a pretty decent wall!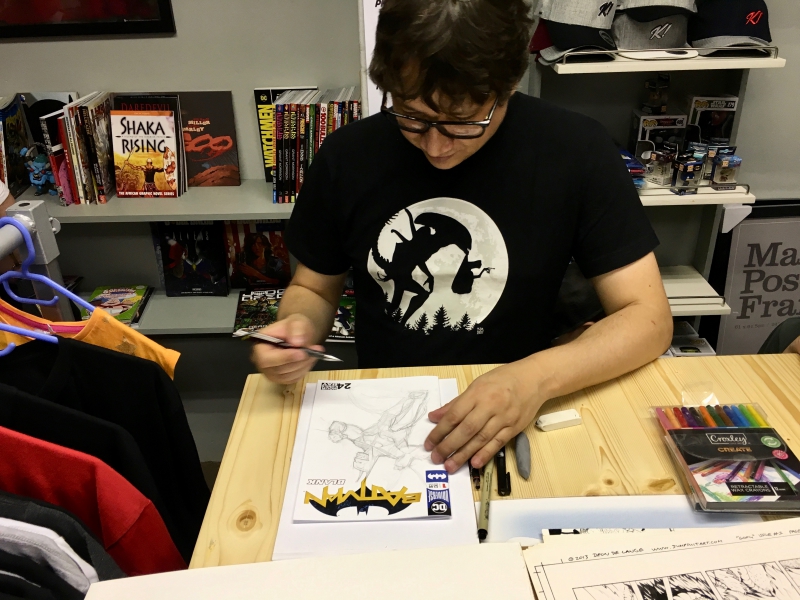 Deon de Lange - live comic drawing in-store.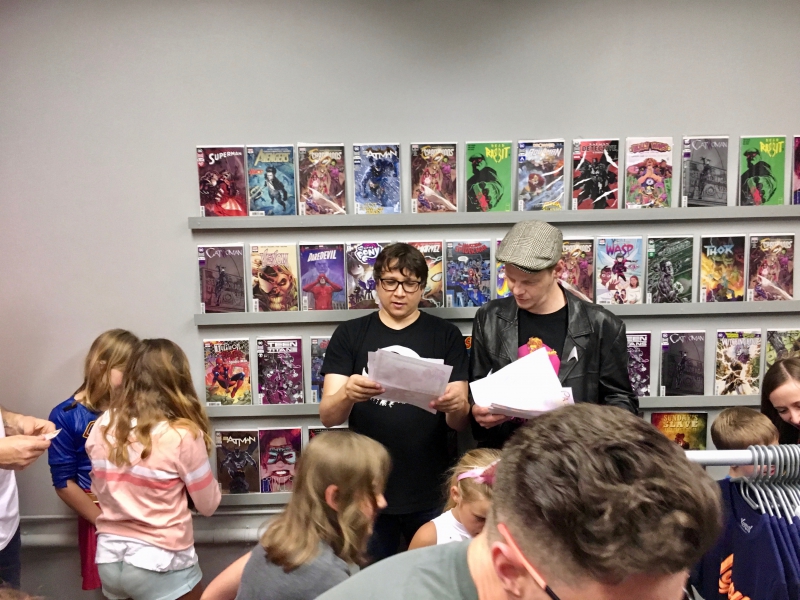 Luke Molver & Deon de Lange - local heroes and judges at the kids comic competition on opening day.
You can visit Kapow at
Shop 43 - Kensington Square,
53 Adelaide tambo dr, Durban North
Facebook https://web.facebook.com/Kapow-328394641070922/?ref=br_rs
Instagram : @kapowcomics1