Bottega Coffee
Shop 2B, Victoria Centre, 3201, Pietermaritzburg, KwaZulu-Natal
---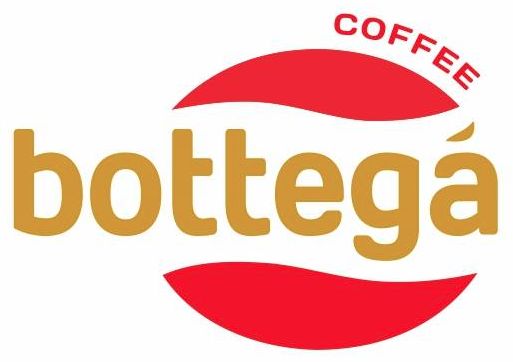 What a little gem hidden off Victoria Road in Pietermaritzburg. We turned of the busy Victoria Road and kept our eyes peeled for the red and gold signage. It didn't take us long to spot the little patio area of Bottega Coffee.
Friendly smiles greeted us as we walked through the doors. I had seen a chalkboard sign at the door advertising pancakes so I knew exactly what I was getting with my coffee. The coffee took us a bit longer to decide on...
The beautiful Victoria Arduino Black Eagle sits alongside two Mythos grinders on the Bottega counter. It is an impressive set-up and very unexpected in this busy, little shopping complex. Ethan was behind the machine and he set about making our flat white with the Bottega Espresso Blend and an espresso with the guest roaster coffee, a Uganda Sipi Falls single origin. The flat white was immensely satisfying on the crisp, winter morning and the espresso was light and bright, disappearing in just a couple sips. They are certainly putting the amazing equipment to good use!
They've only been open a year, but have already wedged themselves into the hearts of the locals with their fantastic coffee and happy vibes.