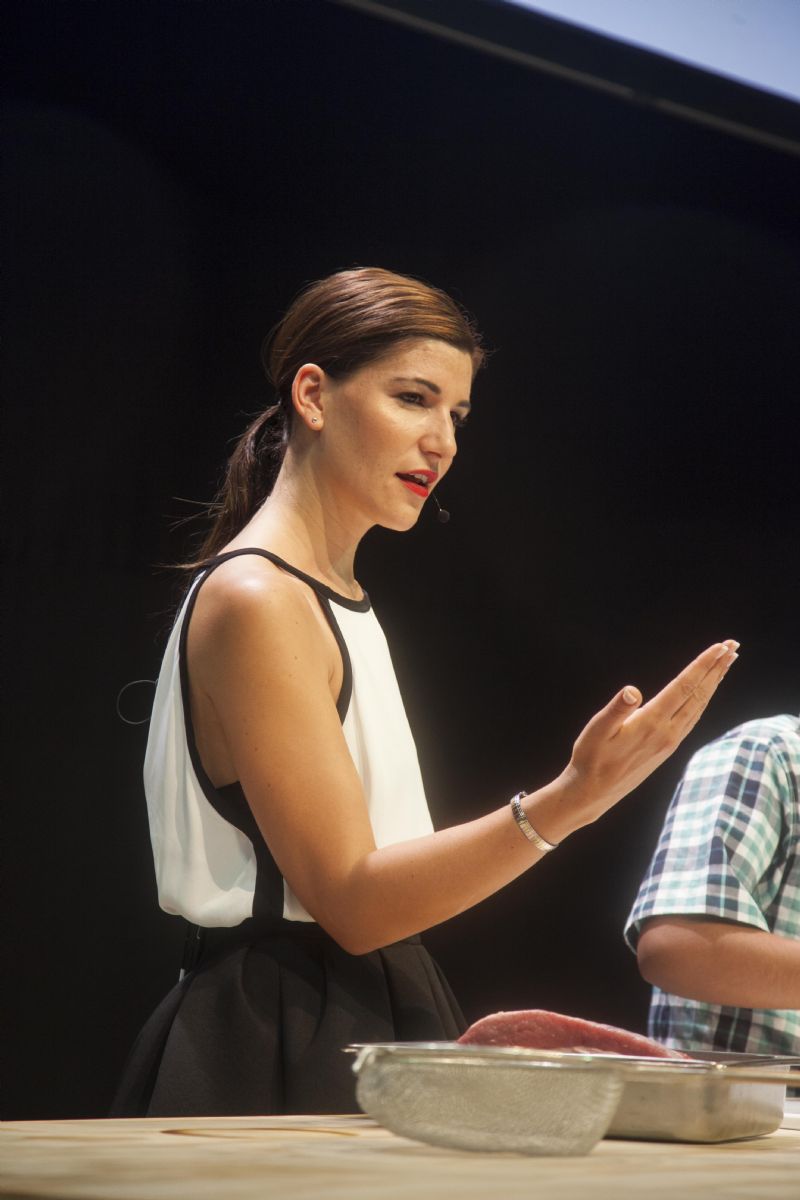 Cumin Rubbed Coffee and Rum Beef Brisket, served with Parmesan Polenta

---

Recipe by Claire Allen
Photos shot on location at The Good Food and Wine Show Durban
When I heard the Regional KZN Barista Championships would be hosted at the event, I knew I had to cook with coffee. Especially since I don't drink coffee (shhh… don't tell anyone).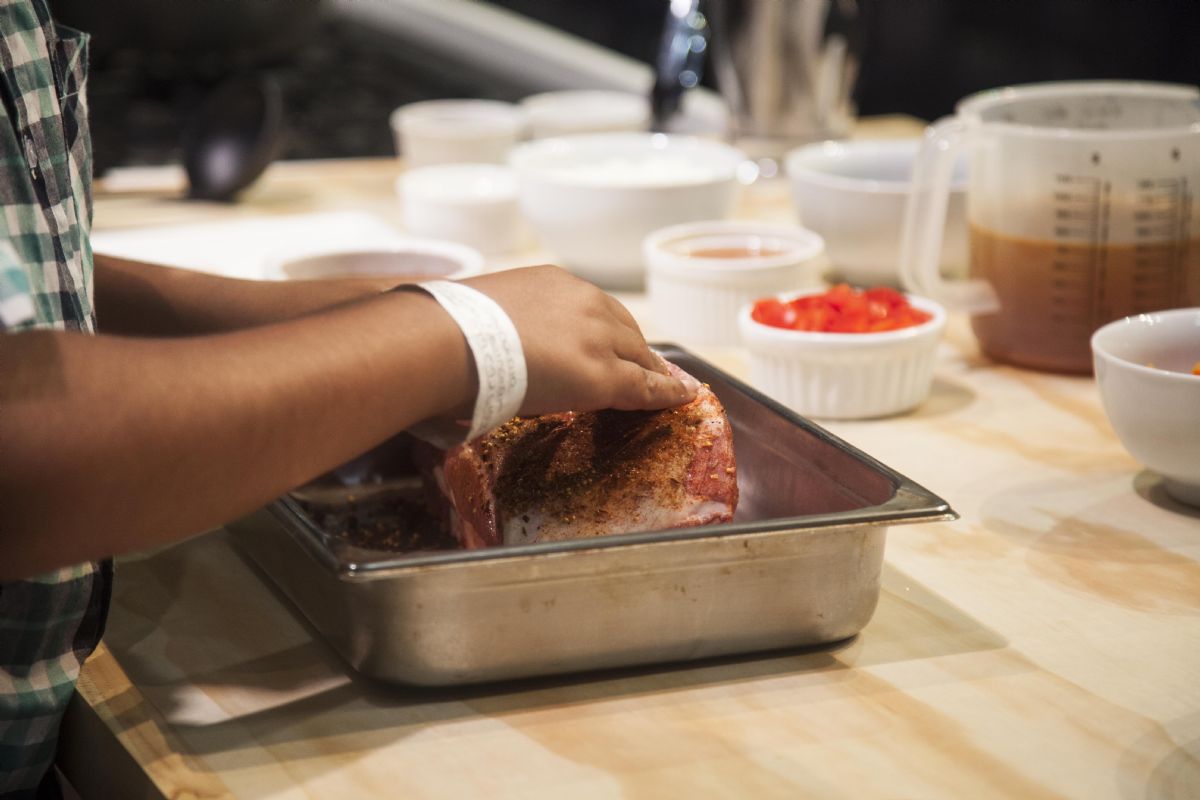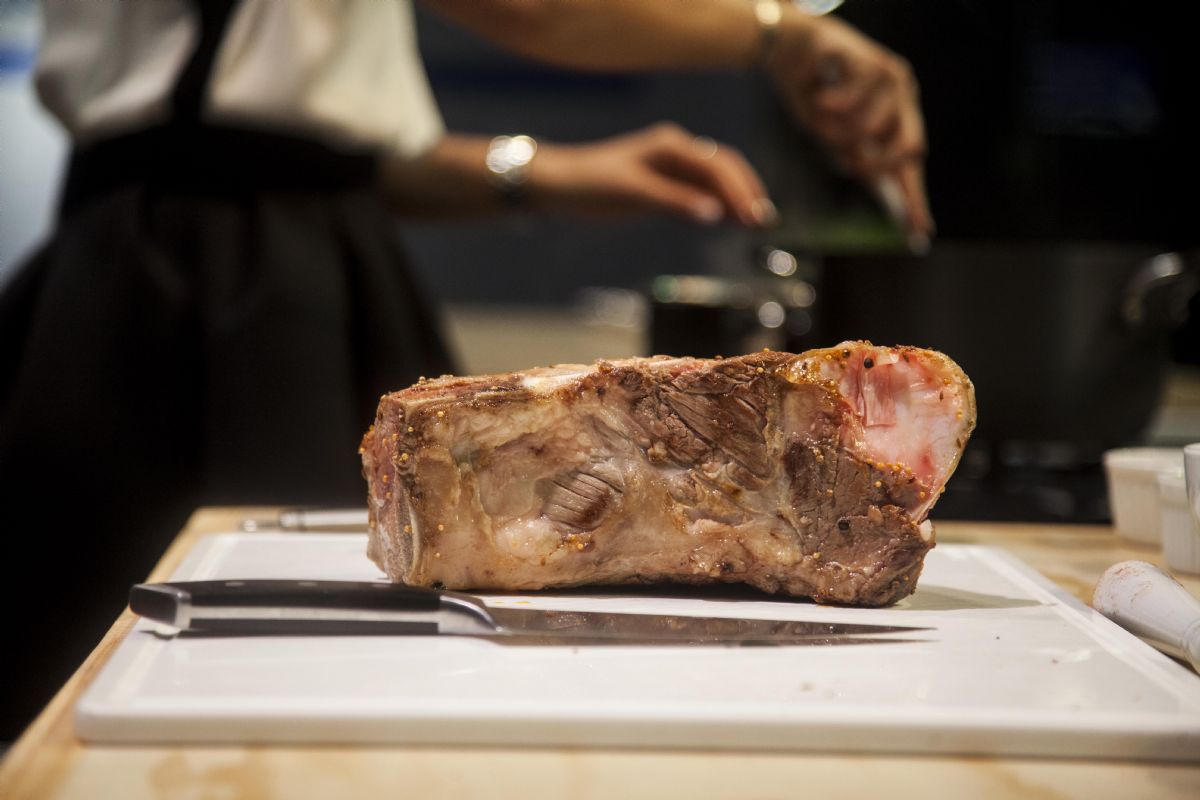 Rub
• 2 Tbsp coriander seeds
• 2 Tbsp cumin seeds
• 11/2 Tbsp yellow mustard seeds
• 1 Tbsp black peppercorns
• 1 Tbsp brown sugar
• 1 Tbsp smoked paprika
• 1 tsp cayenne pepper
Method
Toast and grind with a pestle and mortar, and store in an air-tight container.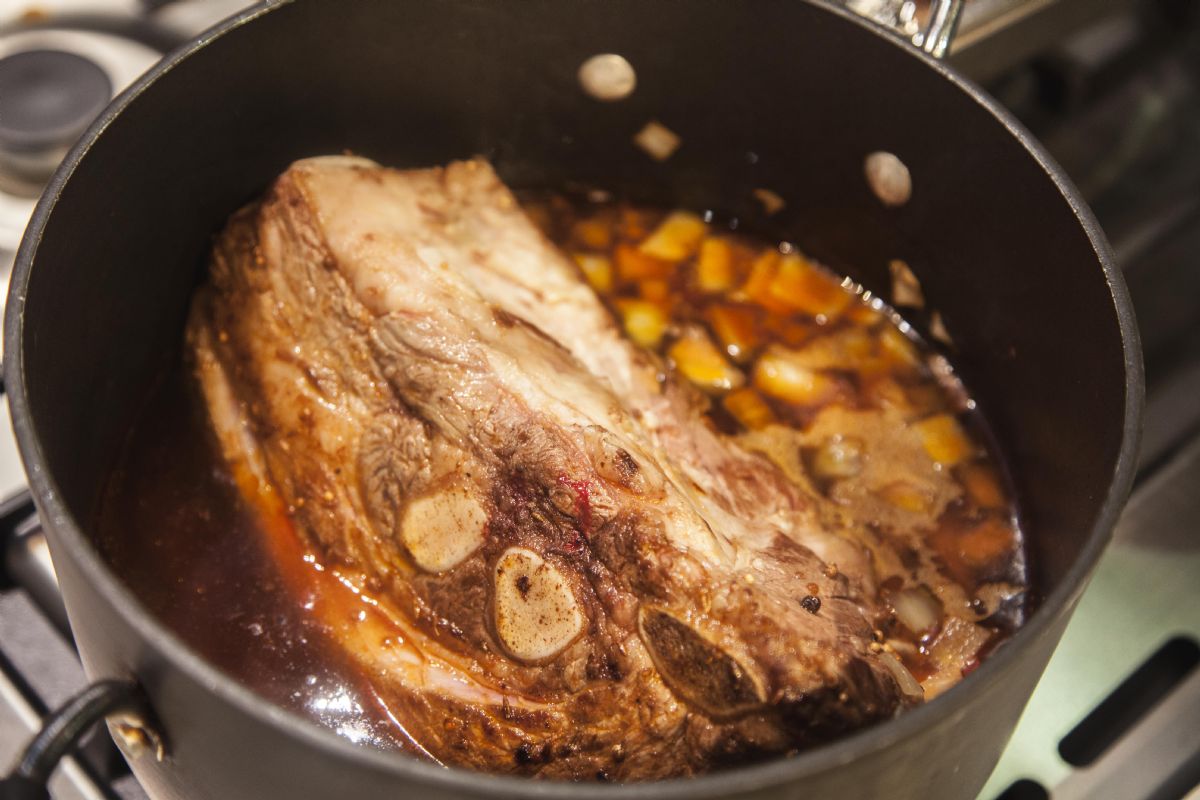 Brisket
• 1 x 1.5kg beef brisket
• 1 cup diced onions
• 1 cup diced red pepper
• 4 x sliced garlic cloves
• 2 cups strong brewed coffee or espresso blend
• 1 cup dark rum (I recommend Bacardi Select)
• Extra virgin olive oil
• 500ml beef stock
• 2 tsp salt
• 11/2 tsp black pepper
Method
1. Rub meat the night before, and store in fridge.
2. In the morning, heat oil, and in a pot, seal meat, remove and set aside.
3. Fry onions, pepper and garlic, then add all liquid and bring to the boil
4. Return the meat to the pot, making sure you have about 2cm of the meat above the liquid.
5. Set oven to 160 degrees Celsius.
6. Place in oven for 5 hours.
7. Check your meat every 2 hours to make sure temperature is not too hot and that liquid has not evaporated.
8. Once cooked and meat is tender, pull apart, and place to one side.
9. Drain cooking liquid, skim fats and reduce by half.
Parmesan Polenta
3 cups boiling water
1 cup polenta
1 cup grated parmesan
Method
1. Bring water to boil, add polenta and stir for 2 to 3 minutes.
2. Add seasoning and cheese.
3. Mix and serve immediately.
Serve in a bowl, garnished with parmesan and micro greens. Make sure you don't invite too many people for dinner… everyone always has seconds!