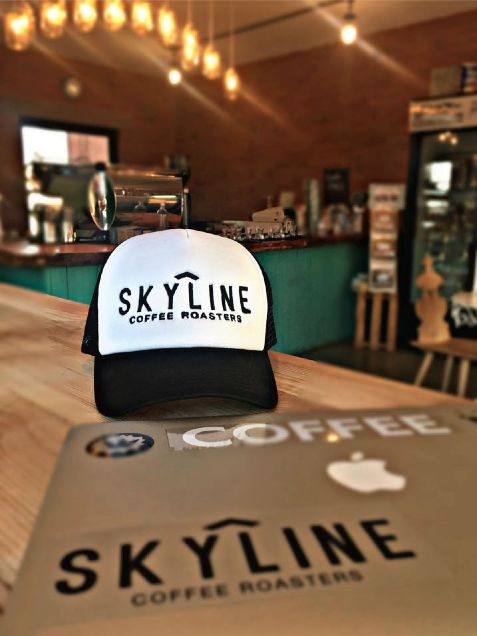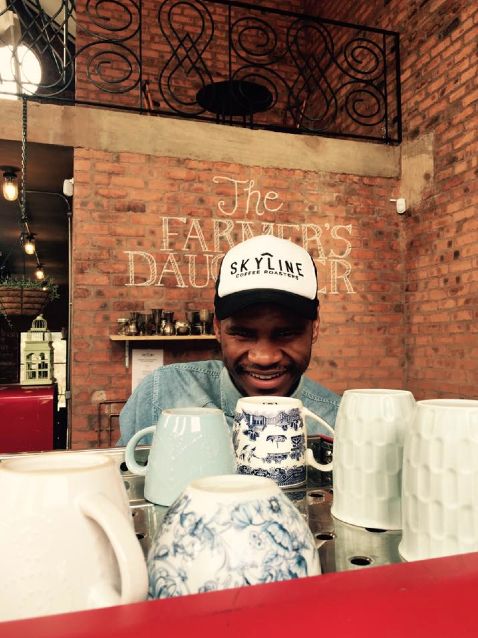 How did you both get started in coffee?
Jamie:
After my studies in psychology I chose to rather enter the hospitality industry and would always be the first person to volunteer to make coffee.
Soon after, I began working at a friends coffee roastery. I then joined Mokador where I feel that my real coffee journey began as I was given the freedom to explore.

Dylan:
While working as a Game Ranger I was offered an amazing opportunity to travel to Italy to meet with the Mokador Italy owners.
After a few months of training they offered myself and my cousin, Marco Da Silva, the rights to Mokador South Africa. The rest is history!
You are both part of the Mokador team what led you to pursue Skyline Coffee?
Trying to keep up with the ever-changing South African Coffee industry with an Italian brand became more and more difficult each year. We decided that with having sufficient industry experience and knowledge, that it was time to create our own local brand.

What is the philosophy behind this new brand?
Of utmost importance to us is building and maintaining relationships with our customers. We pride ourselves in our level of service and we use sustainably sourced coffee wherever possible.
We want to be known as one of the most trusted, well-respected, professional coffee companies in South Africa. A one-stop shop for all your coffee and related beverage needs, with the most
professional and friendly staff.
Dylan, do you think being a SCASA judge has benefited your coffee journey?
Definitely, I have seen year on year the evolution of what classifies a great cup of coffee. I always enjoy sharing knowledge and exchanging ideas with the other judges and competitors.

Jamie, when are you competing in the barista champs again?!
I'd like to compete again in a year or two. At the moment all our focus is on the new brand as well as training a few barista's who will be entering this year in KZN.
I still can't wait to see a woman take the South African title! ;)
What is in the Mainstream Blend and what can people expect of it?
Our Mainstream Blend consists of Rwanda Nkora, Uganda Bugisu and Guatemala SHB. The way that we have developed this coffee is to attract many different types of coffee drinkers.
Whether you enjoy your coffee black or on the milky side, this blend should do the trick.
Lastly where can people find Skyline Coffee on a daily basis?
We are soon to be launching our online store where you would be able to create and name your own blend. This process will be guided by a short questionnaire
to find the right flavour profile to suite your individual taste. We also have a few café's in Joburg, Durban and the Midlands who serve Skyline. We are hoping to have all existing
Mokador clients serving Skyline by the beginning of August.