Parkside Cafe
Station Drive
---
Station Drive Precinct is a proudly Durban initiative that has really found it's stride over the last year. A bustling creative hub of people determined to put Durban on the culture map.
Joining the community is Parkside Cafe, right in the middle of the U-shaped road, looking over a shady spot and the railway line, there may not be a park there yet, but the team is working on it! You can pull up a comfy stool under the trees and chat to Dani or Ralph as you watch the world go by.
Ralph has built a juice empire with
Cold Pressed Juice Co
. and Dani used to be part of the
Colombo Coffee and Tea
crew, now they have teamed up and found delightful barista Jean to bring coffee and some simple tasty treats to fill your belly. We had a cortado, a juice, a cheesy toast and a Spanish tortilla. All the flavours in both the coffee and the food were well-balanced and extremely satisfying and everything is very reasonably priced. They have a beautiful refurbed Astoria sitting on their stylish counter and their nook of the precinct is filled with interior designers and vintage clothes. A fantastic experience all-round. Go check them out when you're next in Durban's creative 'hood.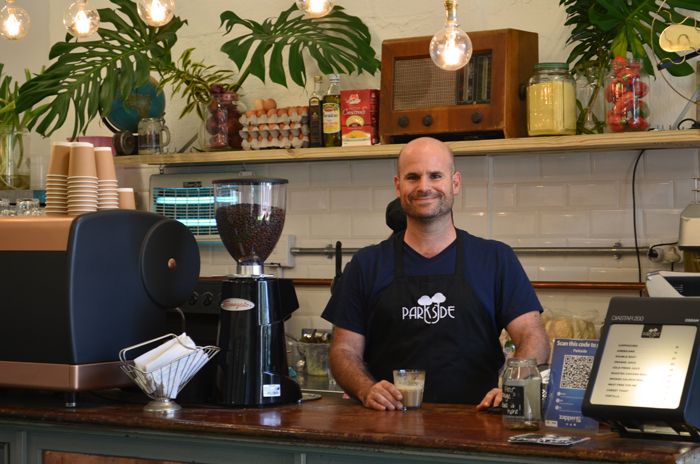 Ralph Bronzin behind the counter for a change, mostly you can find him outside under the cool of the trees for a great chat and delicious coffee ;)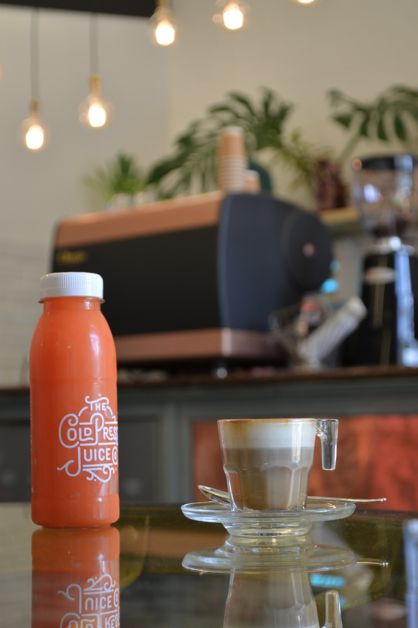 Beautiful Astoria espresso machine, beautiful cortado glasses!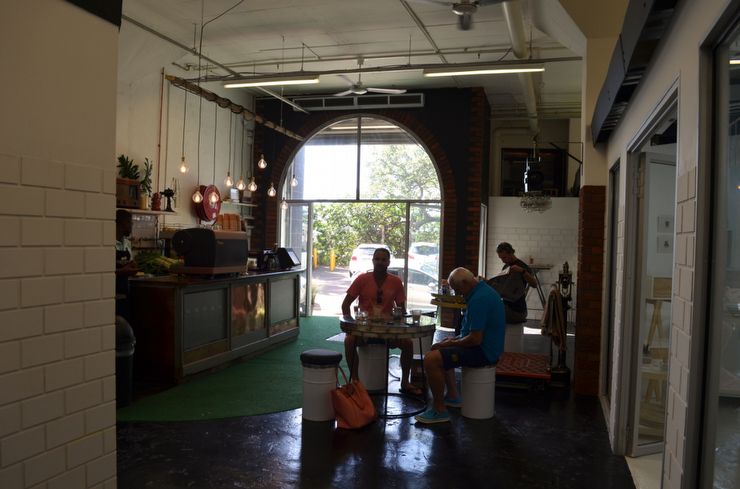 There's a great vibe in this little creative space and the smell of freshly brewed coffee doesn't hurt!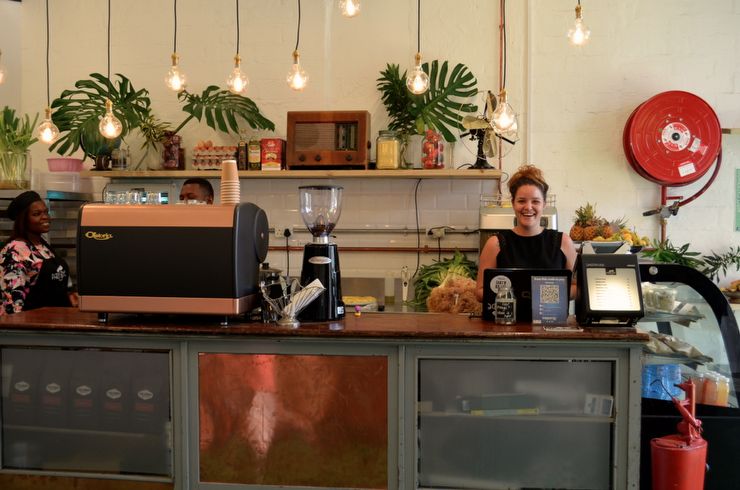 Dani will never fail to make your day!