Renown Durban illustrator,
Jonty Hurd
,
designed us these Limited edition Coffee magazine tees. He has done some incredible work for The Coffee Magazine over the last 13 issues and we printed only 50 of these tees to commemorate his work.
If you'd like one for yourself or for a friend for Christmas -
Click here to order.
Cost is R250 per tee, including postage anywhere in SA.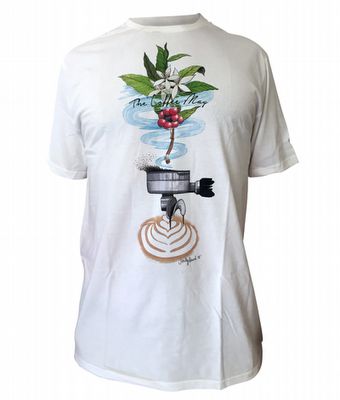 The first 10 orders will also receive a free 250g bag of coffee, from our latest collection of
Discover Great Coffee Coffees.