Our gift to you is the beautiful Summer Edition of TheCoffeeMag. We turned double digits with this edition and we couldn't be happier with how number 10 turned out. If you are a subscriber please go collect yours for some delightful holiday reading and if you're not, then what are you waiting for? Y
ou can find where you can get it at an awesome cafe near you here
This edition we explored crafts that share the passion and precision of the speciality coffee industry with our cover story interview with Andy and Msizi of
Frankie Fenner Meat Merchants
and Jazz Kushke and Craig Kolesky discover the story of Victor Matom an inspirational photographer from Soweto. Travel to the eccentric Robertson. We learn all the tips to achieving cold brew coffee greatness with the wonderful team at
Rosetta Roastery.
We explore the capsule craze and just what sets the different brands apart from one another. David Donde of
Truth Coffee
took us on a whirlwind adventure to Brazil, the largest coffee producing country in the world, we find places that make an equally good cocktail and coffee for the silly season and we chat to current US Barista Champ, the talented and beautiful Laila Ghambari.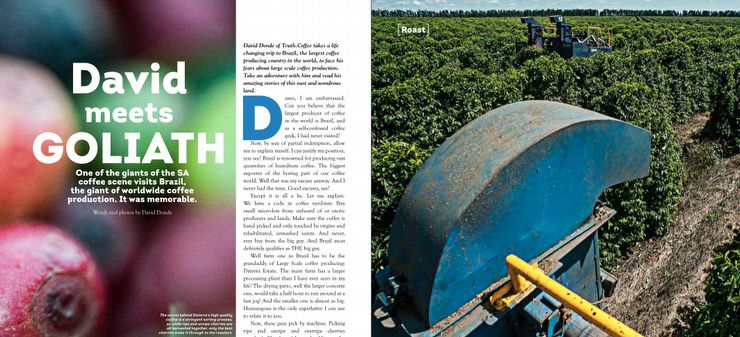 And don't forget about our gorgeous
Artisanal Christmas Guide.
Keep it for the amazing tips, recipes and ideas for gifts all year round.
We'll be back in action on the 5th of January 2015. Until then keep
Discovering Great Coffee (get the App!!!)
over this time with family and friends and don't forget
to tell us about it!!!