SA's coolest wine club is expanding, and if you join before the 15th of August you get a FREE copy of the 2014 John Platters and a FREE subscription to WineStyle magazine.
You can choose the red, white or mixed options, all tasted and tested by our very own Cape Wine Master
Jenny Ratcliffe-Wright
along with her trusty panel. They have found some hidden gems, mixed in a few old favourites, and come up with a final selection of wine that is suited to the season and just down-right delicious!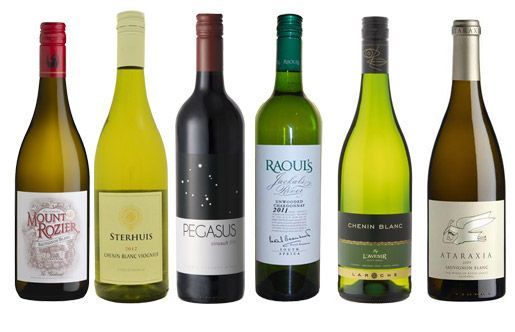 The Insider's Wineclub is bringing you these amazing wines all at the standard price, including delivery: R890!
Why join?
If the delicious wines at unbeatable prices aren't enough, here's some added value:
- Let us introduce you to those hidden gems and great discoveries.
- Up-to-date safe and secured online shopping
- Delivery to your doorstep
- Necktags included to label your wine, help with food pairing, and to advise on which ones to keep a little longer, and which wines are already uncorking themselves from excitement to be drank right now.
- If you don't like something or it is faulty for some reason, we will replace it immediately you can opt out anytime (but we will miss you and send you Christmas cards) and re-join at any time
- Note the ones you love and buy them in bulk and on a nice discount when they go on the Big Deal
- Receive a free annual subscription to WineStyle magazine
AND
if you buy your case before 15 August 2013 you will receive the new 2014 John Platters worth R170, absolutely
free,
and delivered to your doorstep (once published in November).
So why are you still reading this...
click through and start your journey to discover SA's best in one box.