It has been an awesome week here at Food and Hospitality Africa to kick off the 2016 SCASA competition season! Such an amazing experience to be surrounded by so much love for coffee and the camaraderie is really inspiring.
You can
visit our Facebook Page for more awesome images!

Khulekani Mpala emerged victorious over his TriBeCa colleague, Harry Mole to take the title of Gauteng's best barista for 2016. Having last competed in 2011, Khulekani made an emphatic comeback with a beautiful performance with an Ethiopian Geisha to win the most points on the judges scoresheets and with so much passion that he won the hearts of everyone in the crowd. His reaction was one of tears of joy, you could really feel just how much this meant to him, shew!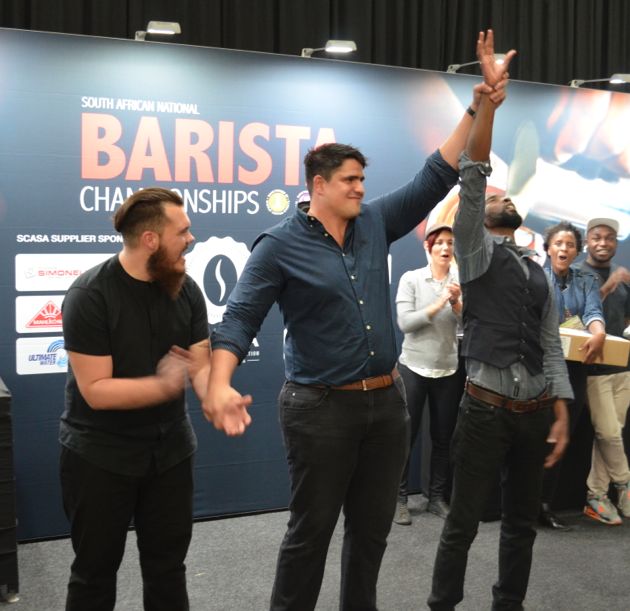 From Left to Right: Runner-up, Harry Mole (TriBeCa), Wayne Oberholzer and Winner, Khulekani Mpala (TriBeCa). Behind are Alicia Bulter (3rd), Nomthandazo Sibekho (5th) and Pardon Sibanda (6th)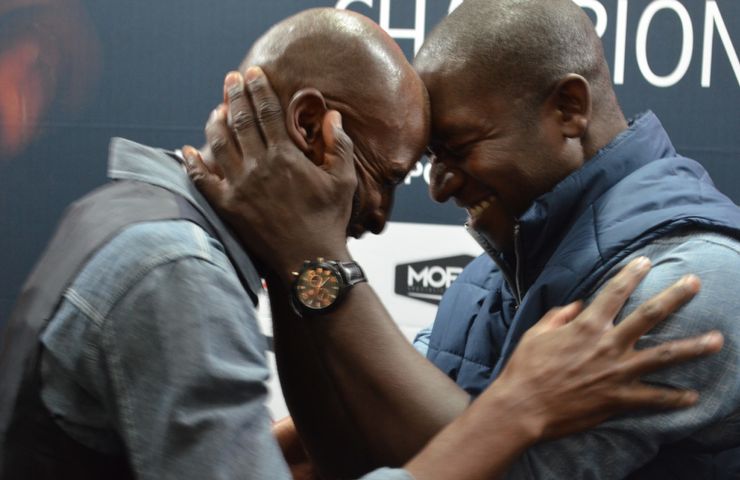 The emotion was huge! The crowds rushed on stage to congratulate the new champ.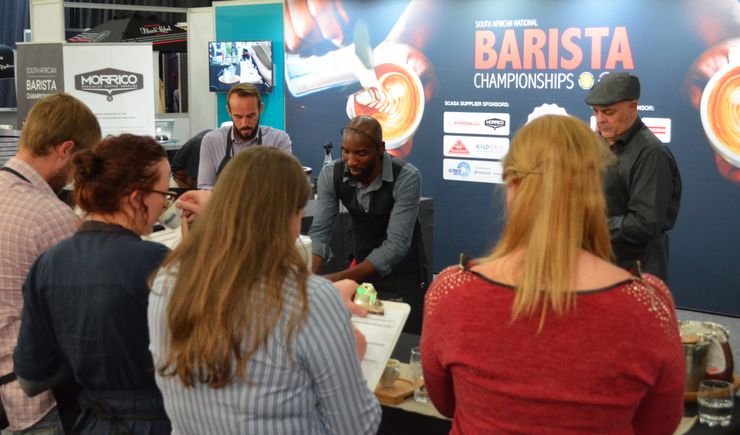 Khulekani putting the finishing touches to his Championship set.

Harry Mole is certainly one to watch, runner up in the Barista Champs and the new Cup Taster's Champion! Chatting to Erina Ngrini, one of the founding members of SCASA, 10 years ago there was no sharing of knowledge of community feel in the coffee industry and Harry is a clear example of how this has radically changed, with his open attitude and willingness to learn, he makes us excited for the future of a coffee in this country! We loved his choose-your-own-adventure style Signature drink and so did the judges as it was named Best Signature Beverage! We're definitely getting him to expand on that in another post, don't worry!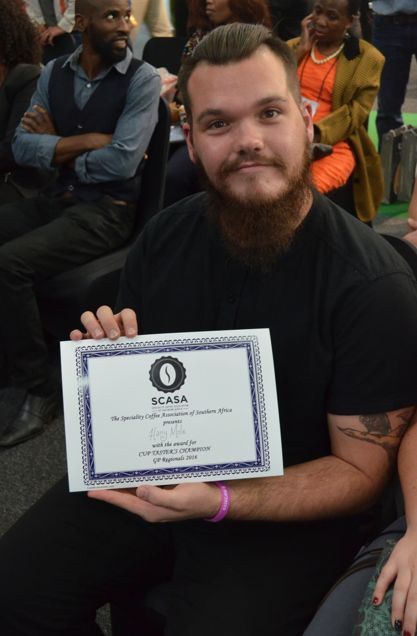 This is Harry.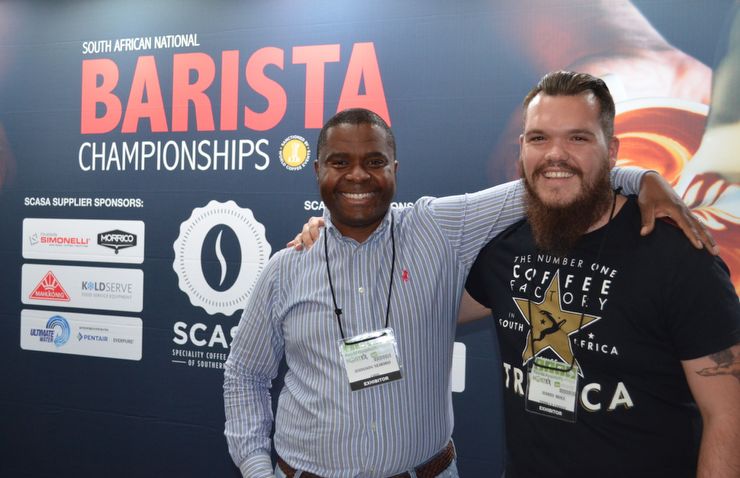 Johnson Sehoro and Harry Mole - Runner up and Champion in the Cup tasters competition.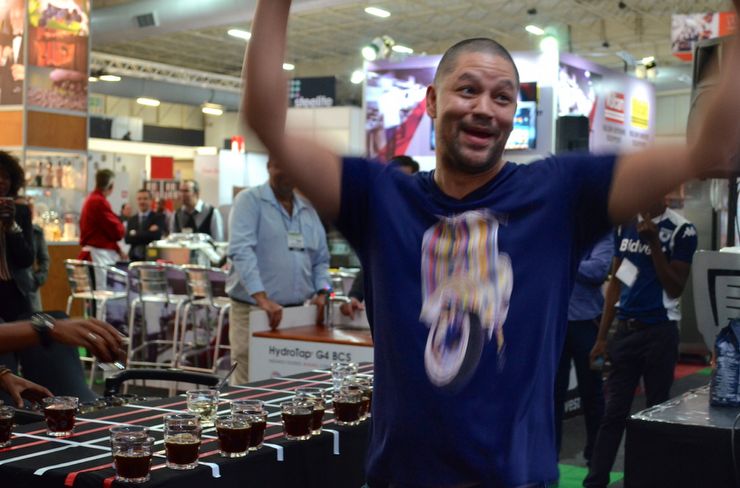 Doctor G getting excited at the correctly identified coffees in Cup tasters!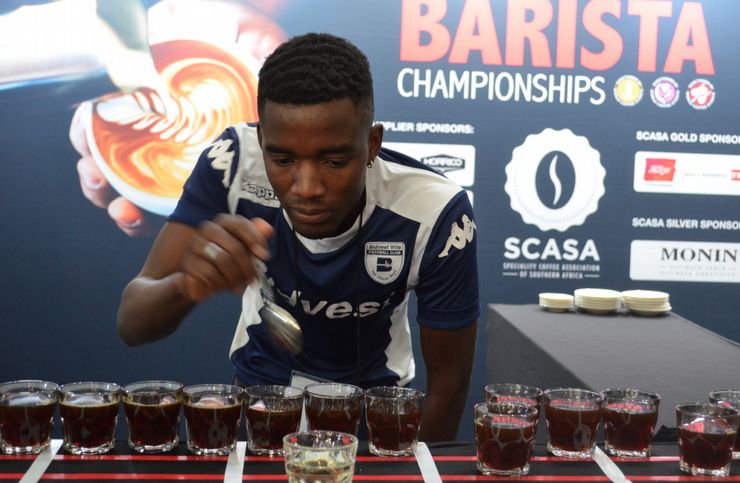 Brilliant was a standout in the Cup tasters -as a first time competitor he beat out the competition to win a finals spot. He finished 4th overall with 3/8.
Sibusiso Ncube of Famous Brands proves his mad skills again as he continues to dominate in the Gauteng Region in the Latte Art discipline.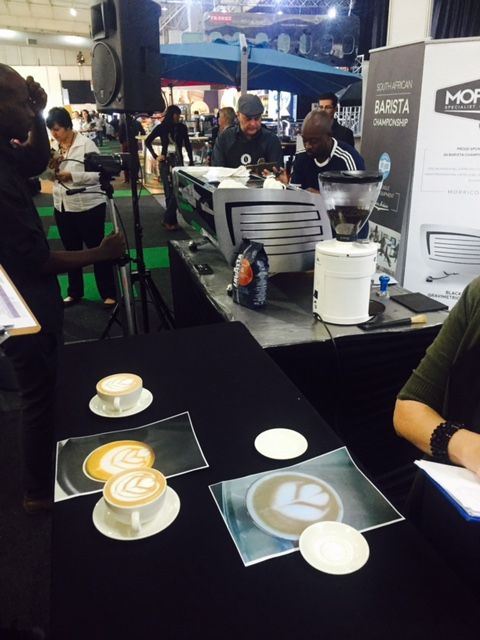 Sbu Ncube (Famous Brands) was top 2 last year and repeated his form to win Latte Art with an amazing designed pour portrait, and tulips for the Latte and macchiato free pours.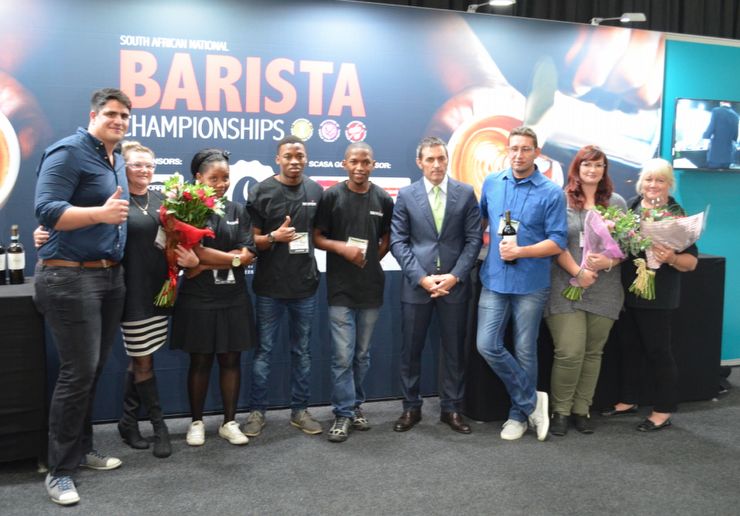 Behind the Scenes legends! Thank you to Chris, Janet and the rest of the amazing team!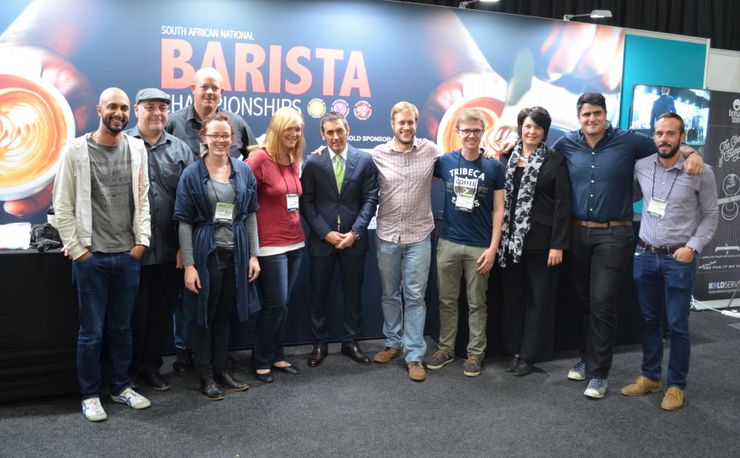 Judges, judges! What an awesome panel of judges helping the baristas achieve greatness!