We are so very excited to say that Preliminary Round judging of A Shot in the Dark sponsored by Genio Roasters happens next week! And the Roasters have been hard at work putting their best roast forward and having some coffee nerd fun!!! This coffee from Tanzania provided by sponsors Sevenoaks Trading has proved challenging for our roasters, just the way we like it!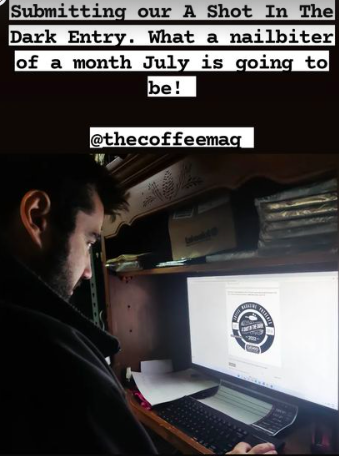 Last year's Winners Gegrond submitting their Roasting Notes!
The coffees have all been collected by Fastway Couriers. The Roasters have each had to submit their Roasting Notes that will appear alongside their coffees. It is our job to make sure that everything stays anonymous and we take great care to present the coffees to the judges at Sevenoaks Trading in their industry standard cupping lab!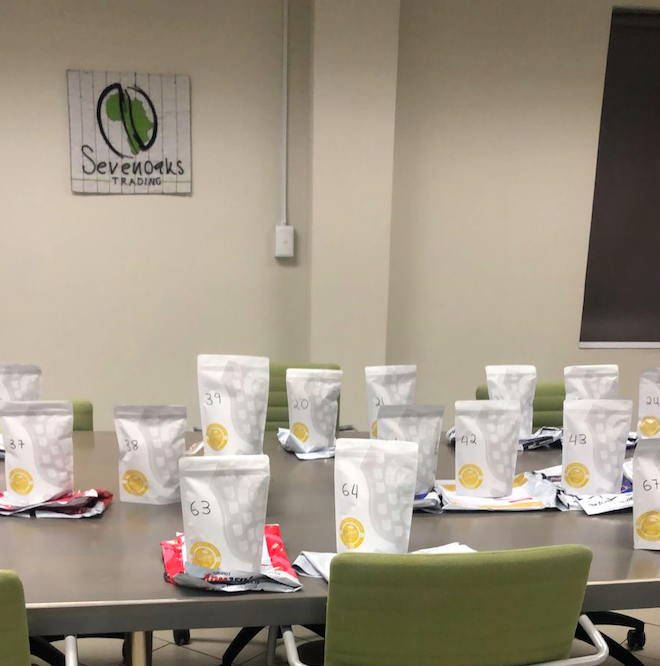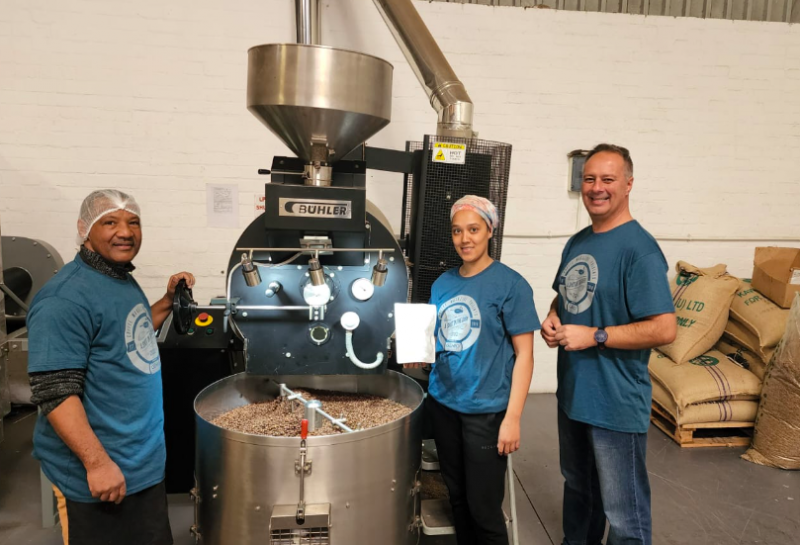 We love it when coffee brings teams together, Konig Coffee getting in the groove! Wearing their swag from Lizzard Clothing!
It has been so great to see all the roasters around the country cupping with their A Shot in the Dark spec water from BWT Water+More and preparing their retail coffee for you in the fancy bags from The Coffee Bag Co.
Thank you to all our sponsors who help make this competition what it is!!!
We cannot wait to see what the judging process holds! Always a fun week.