Other than coffee shops, finding great hidden gems in the foodie and wine world is one of our other favourite things to do! Recently, we were invited to attend an unusual pairing of wines, personalities and classic Durban food in a very unlikely, and somewhat unknown location in the inner city of Durban's CBD.
One Durban, owned and run by Kreesen Govender and his partner Frank, in the Durban Club Place building in downtown Durban is a delightful space, boasting a decadent lounge and dining area inside and an outdoor terrace, literally on the 4th floor, above the hustle and bustle of Durban's iconic West street. It was there that we met Daniele and her brother Fanie from the Allesveloren Wine estate.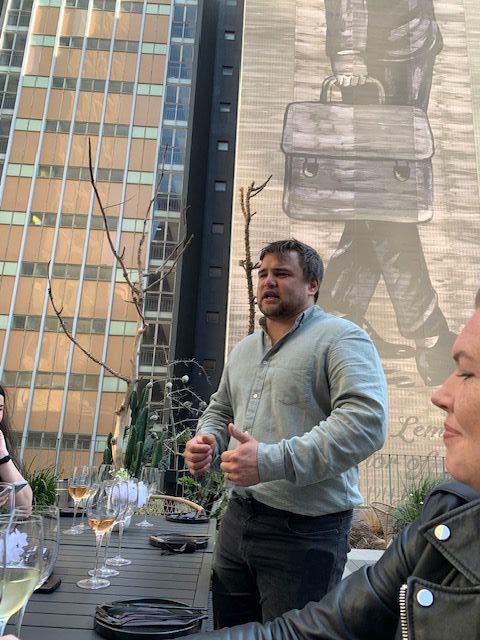 Fanie gives a brief background to the Allesveloren story.
Fanie is the farmer and winemaker, while Daniele is the marketing arm of the operation and between the two of them, they ran us through the history of the family farm - a 151-year-old family farming legacy - which was nearly lost due to a runaway fire that burnt most of the farm and the homestead - hence the Afrikaans name Allesveloren. But all was not lost, the family regrouped and after 100 years of working the land, Fanie and Daniele grandfather decided to plant grapes and try wine. With a Portuguese influence, the varietals chosen were Tinta Barocca and the first farm in SA to grow Touriga Nacional - this was in 1972 - along with some Chenin, which did well due to the soil and hot climate in the Swartland.
Fanie has refined these varietals into the offerings that Allesveloren is widely known for today - with that strong Portuguese influence still very evident.
The first course was served as two starters - one a curried mussel morsel and the other a prawn delight in a beautifully different curry sauce, paired with a Tinta Rose and the 2022 Chenin Blanc respectively. An excellent start!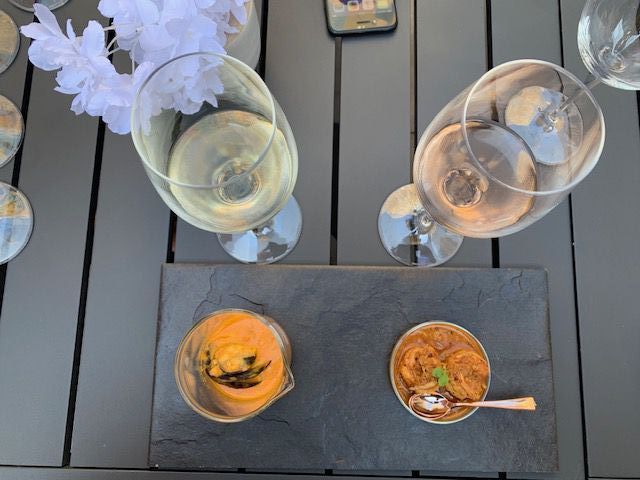 Mussels and prawns in two unique and delicious curry sauces.
For mains we were served an ostrich fillet with a chilli chocolate molé paired with the 2013 Touriga Nacional and a mutton curry served 2 ways with the Tinta Barocca 2018 and the Tres Vermelhos 2019.
Ostrich fillet with a dark chocolate molé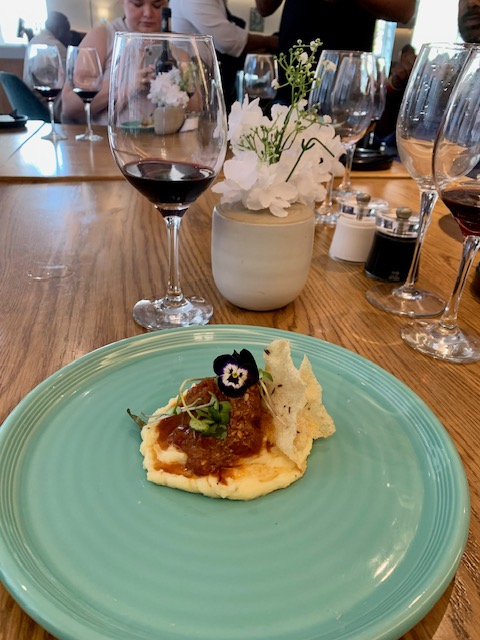 Delectable mutton curry on mash with crunchy popodom.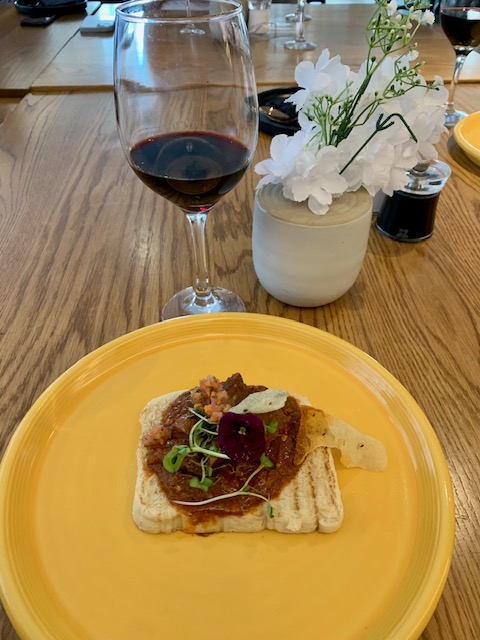 Delectable mutton curry on toast with crunchy popadom.
Finally, for desert, an absolutely cracking cheesecake with the 2007 Allesveloren Port, which was the highlight of the meal. Seriously great textures and a wonderful creamy mouth feel in both the desert and the port.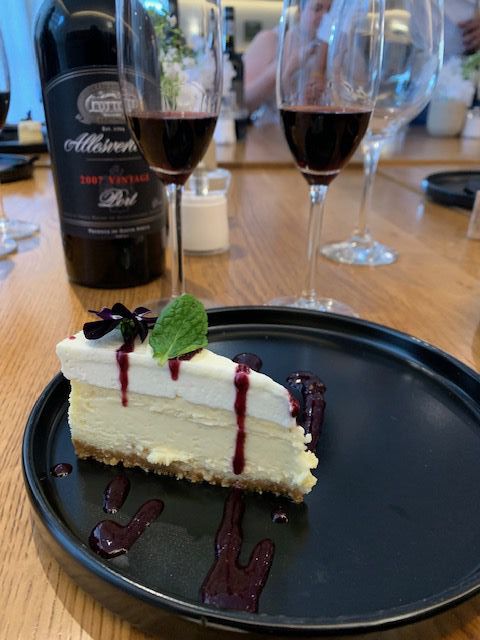 Probably the best cheesecake this side of the Tugela.