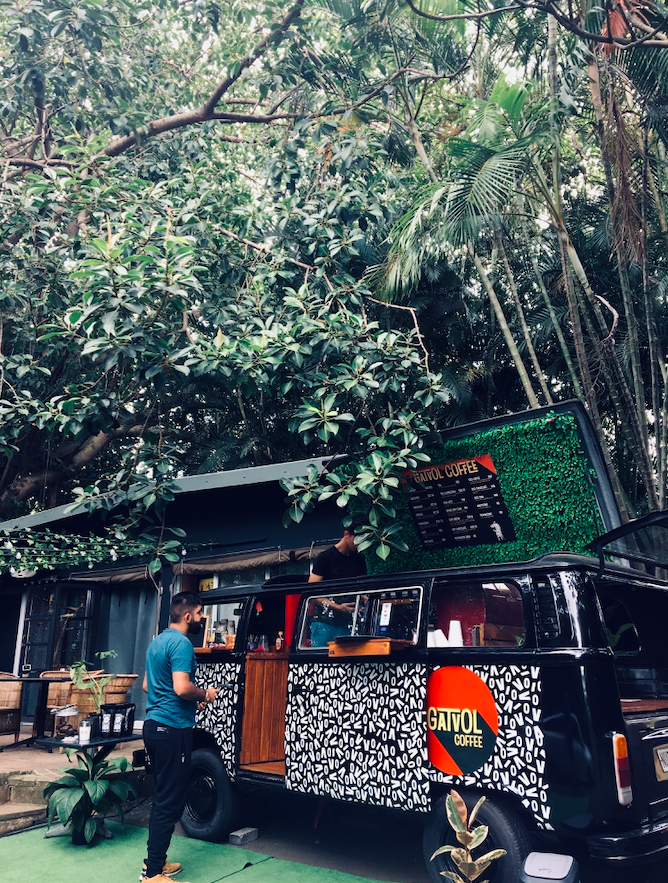 "Are you Gatvol?!"
This is the question asked on arrival at Gatvol Coffee, a funky, converted old VW that is home to a tiny cafe. And the playful, fun, hospitality-forward experience only gets better from there.
Tucked at the foot of a lovely, tropical jungle on the property of boutique hotel, Beside Still Waters, you feel a bit like you've stepped into another universe. Mary-anne at the lovely bar area, where I set up to work, welcomed me like an old friend and made a big effort to make sure I was comfortable and looked after. I am a sucker for excellent service and though it's unscientific, I really think it makes the coffee (&later a sneaky beer!) taste better! There are boardgames and couches and lots of exciting things to see for kids of all ages.
Owner of Gatvol, Caleb Vandersteen, comes from a hospitality background, having worked at the hotel for 4 years before setting up this coffee concept and he says it has hit the ground running! With support from Coastal Coffee they have come up with a fantastic blend and really the location is a sublime hideaway of green magic. Caleb has a lot of energy (coffee helps!) and has lots of plans for events in this great space so keep an eye on their Instagram for fun activities in the future.
Well done for creating a lovely haven of coffee away from a busy world!
Helpful note! Park on the verge outside as inside parkings are understandably reserved for the hotel guests.