What do you know about olives? I did not know much. In my mind there were maybe three varieties; the green ones (with the pit or with the red thing in the middle), the purple ones and the black ones. How foolish of me, when I know that coffee has the reputation of being 'simple' and yet has so many amazing layers to it, from all the different cultivars, to all the ways you can process and brew it. Olives, as it turns out, are no different.
On a recent visit to Tulbagh, my mind was blown at Oakhurst Olives. They grow 16 different kinds of olives on the farm. SIXTEEN. Wait, there's more. There are more than 150 olive farms in South Africa. WHAT?! They have prestigious awards in the Olive Oil category and everything. Pretty incredible.
So, olive oil. Ever done an olive oil tasting? Me neither. There's a first time for everything! Tastes like oil right? Wrong! I mean, yes, it's an oil, but the depth of flavour in the three options they have at Oakhurst? YUM. "You should smell cut grass and avocado skin in our Delicate option." And I DID.
There's a specific way to taste the olive oils. You heat them up a little in your hands, sip and hold in your mouth rolling the oil around your tongue, inhale a little air and then swallow. Their Medium EVOO (Extra Virgin Olive Oil) has a delightful peppery kick that took my quite by surprise as it crept up my throat. Unusual and exciting.
The tasting room is quite magnificent and for R30 you get the full tasting experience, winning!
The only table olives they produce are of the Kalamata varietal (the purple ones). They invite you to look behind a little white door to see where the olives are kept in brine for 8 months until they're ready for consumption. They are basically inedible before they get in the brine. They have to be squished real hard to get the oil out of these bad boys and to eat them right off the tree is a non-starter. I am grateful to the clever little humans who decided to soak them in the first place (This is an enjoyable read on the olive tree and her bitter fruit). Then once they've been soaked and are all squishy the possibilities are endless. The team at Oakhurst make tapenade (with capers not anchovies-genius!), and a couple of scrumptious jams. Perfect for any cheeseboard!
Well worth the visit for a new flavour experience. Highly recommended.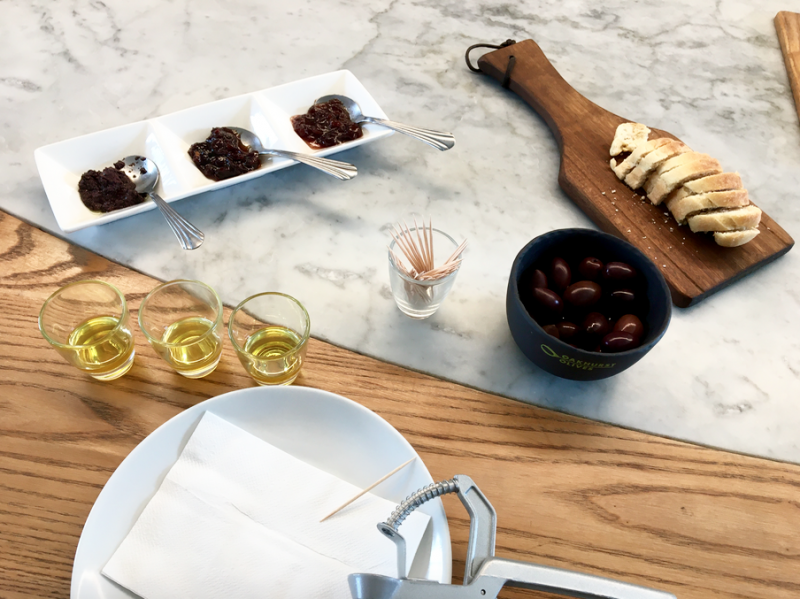 You don't have to wonder, I ate all the bread. I ate everything. The little corkscrew doohickey is an olive pitter. Best gadget you never knew you needed, but once you try will be unable to live without.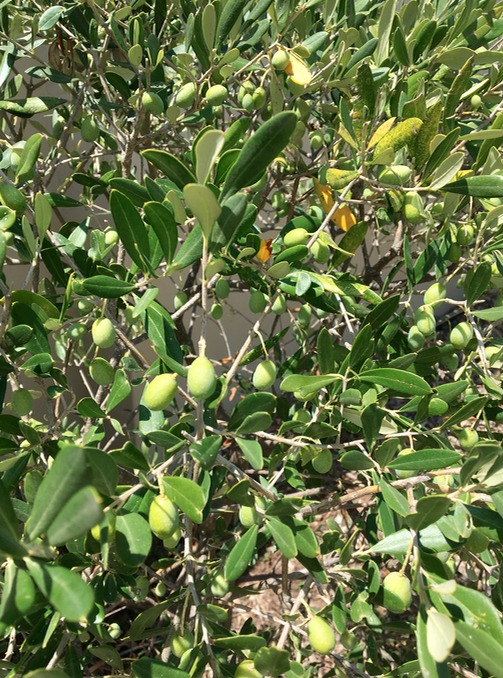 Eating direct from tree not advised. Even though they look pretty good.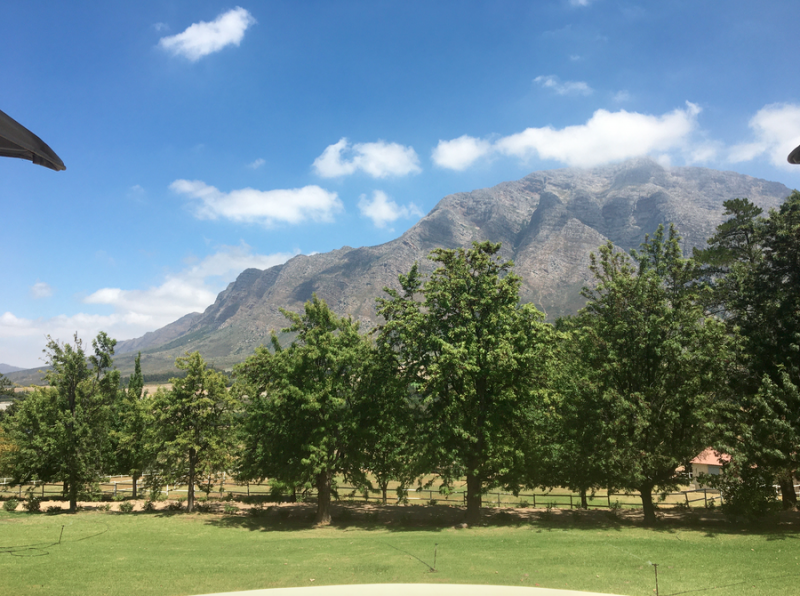 It's not a terrible place to taste olives.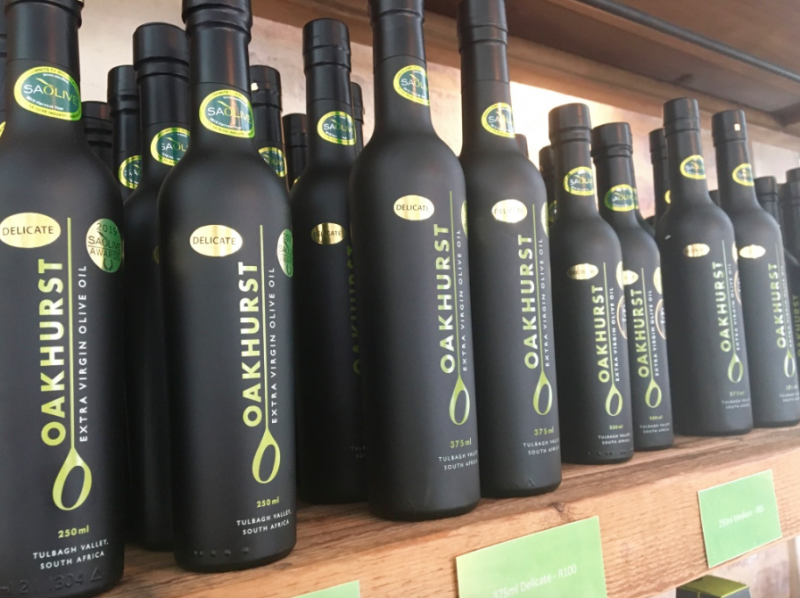 Love these matte black bottles. The olive oil inside is also grand.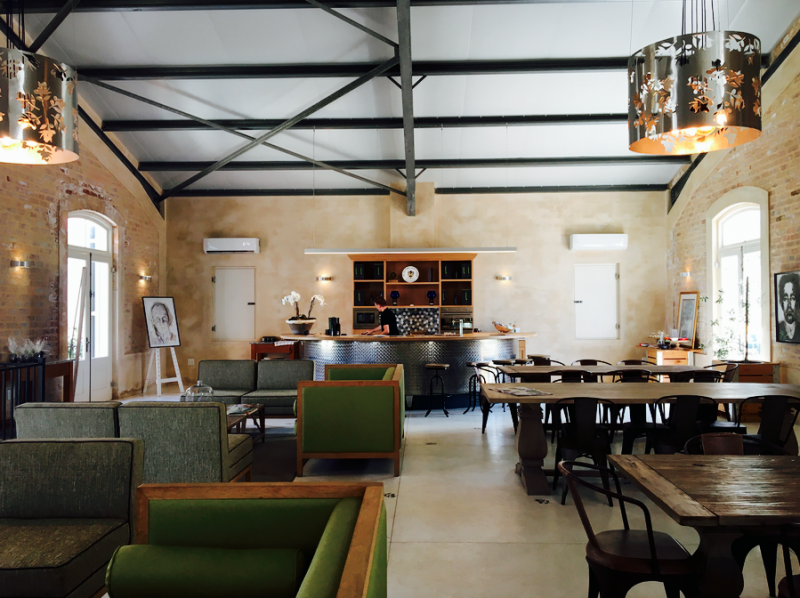 I had the whole place to myself! Larney!
Olive trees for days! There are 33 000 and some change on this farm.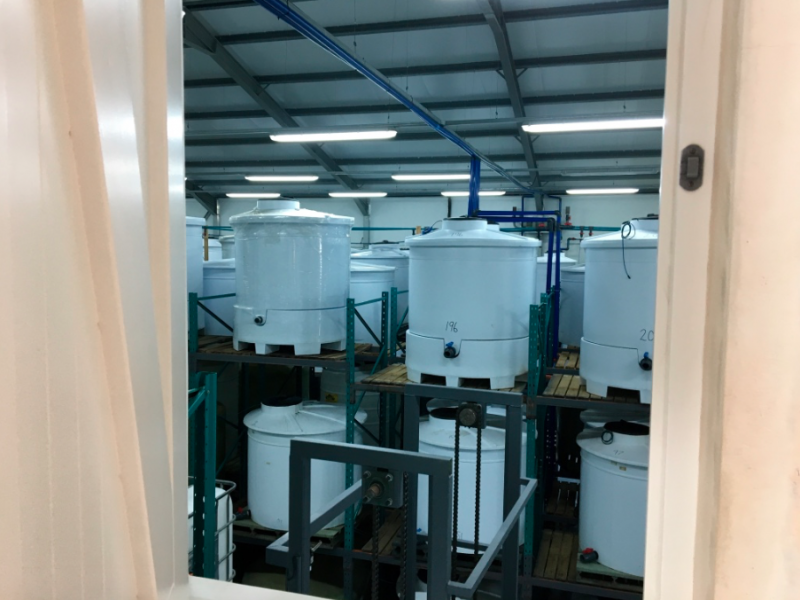 The curing of the olives.