We'd heard about Tiki Tonga from a few different credible sources and google quickly revealed that this was a project started in the UK by ex-Durbanite turned England & Saracens rugby player Brad Barritt and now brought to South Africa by passionate restauranteur, Dean Grove. There is a long history of ex-rugby players opening coffee shops, with varying results, so expectations were initially tempered, but on arrival in Umhlanga's infamous restaurant strip, Chartwell Drive, we were pleasantly surprised to find, not only a fantastic espresso machine on the counter, but a legendary barista leading the team, Sam – a Durban institution himself. A good start.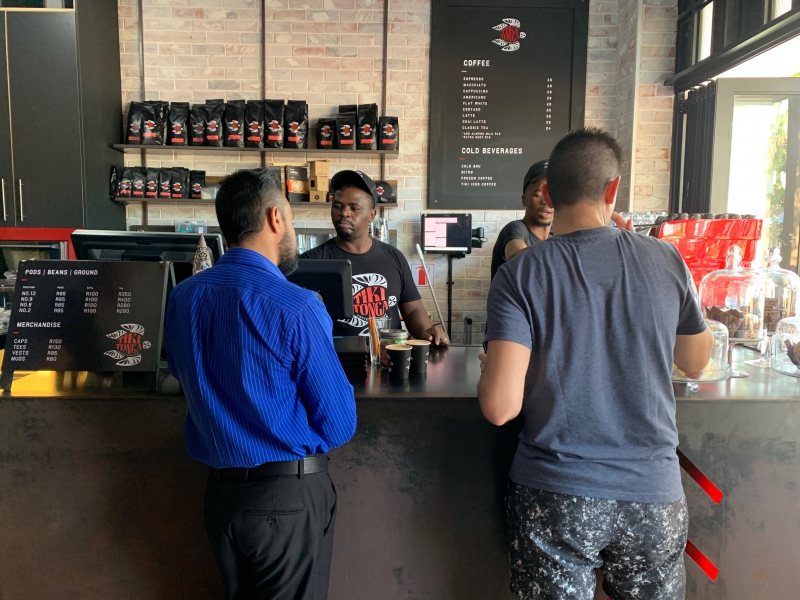 Sam, already garnering a loyal fan base in Umhlanga.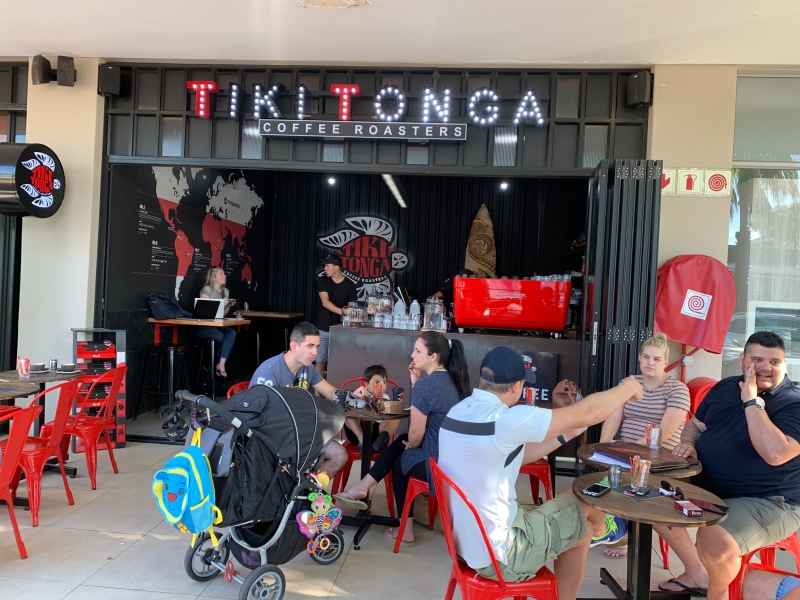 A busy Friday morning in the warm winter sun on Umhlanga's famous strip.
The branding is simple and effective – the turtle symbolising one of Barritt's favourite rugby tour destinations, Tonga ( for it's beauty, not it's rugby most likely) and Dean was on hand and quick to meet us and tell us about about the brand and the coffee. "It's a sports brand, so we're pushing coffee as a pre-training ritual" hence 3 of the 4 blends on offer are robusta blends – surprisingly delicious robusta blends at that.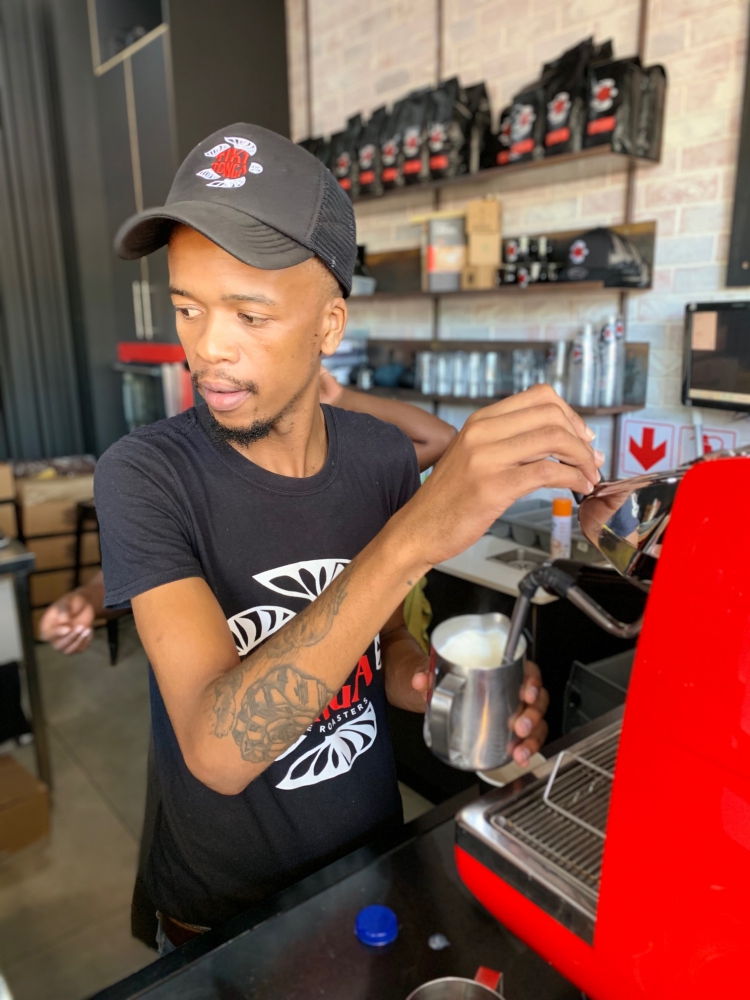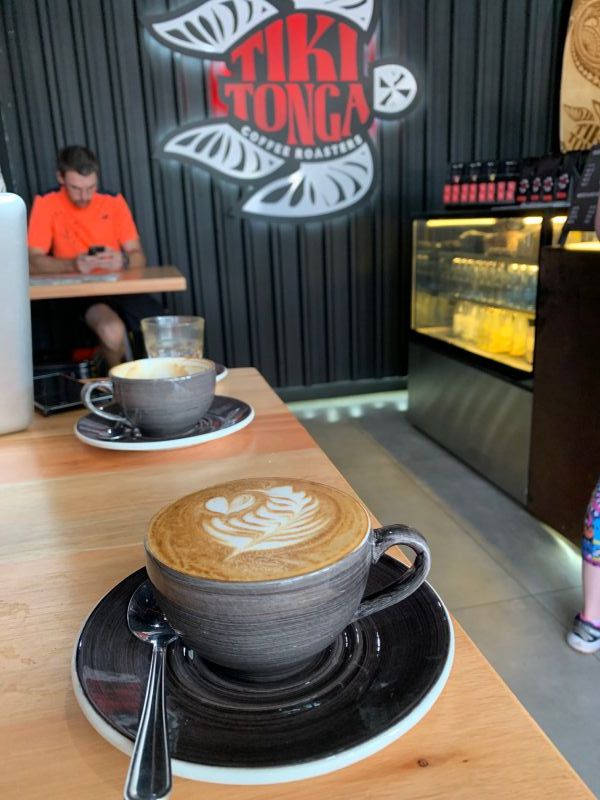 A beautifully presented Flat White, of blend No. 8 which is partly robusta and tasted great!
The house blend, the No12 is 100% Arabica and we enjoyed it as a cortado and a flat white.
Definitely a good addition to the Umhlanga Strip, which previously has been lacking a great coffee spot until now.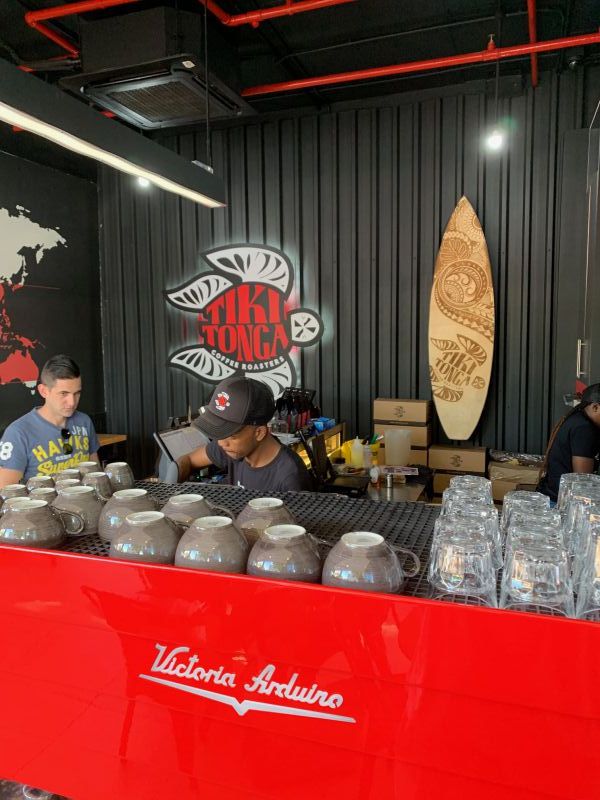 Being Durbanites, we love the turtle, the surfboard decor and the striking spray job on the VA White Eagle