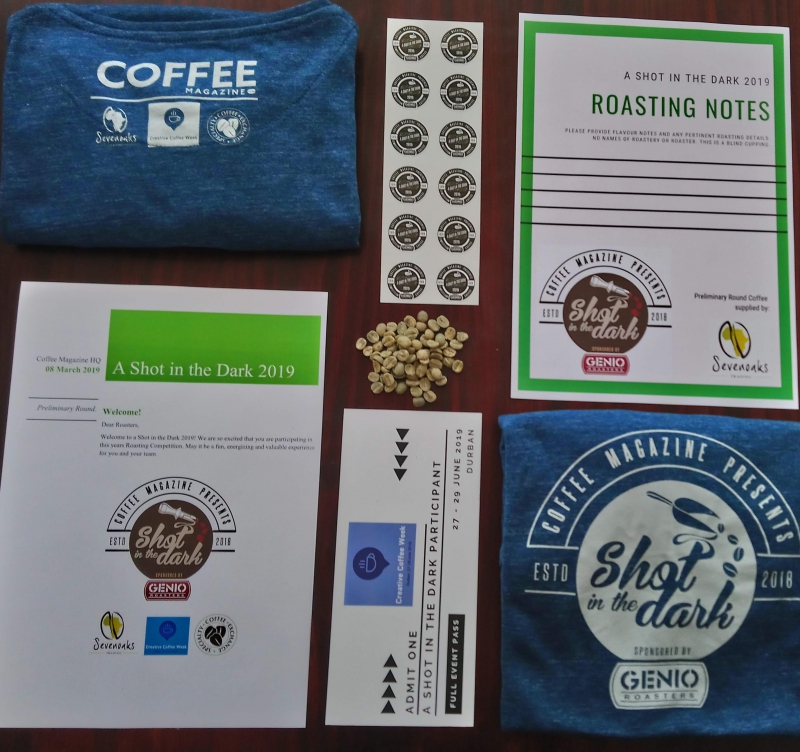 Entries for the 2019 version of A Shot in the Dark sponsored by Genio Roasters closed on 1 March and we were just blown away by the response from roasters around the country.
In total we have 44 Roasteries competing! 44!
Wow, we're so stoked and so happy to kick off this competition. The Preliminary Round coffee supplied by Sevenoaks Trading has been sent and is currently in transit on the way to the roasters across the country.
Each participating Roaster receives a ticket to Creative Coffee Week 2019 where the Final Round of A Shot in the Dark will take place with the incredible Trish Rothgeb in attendance. Who will make it into the Top 10, it's one of the roasteries listed below. Good luck!!!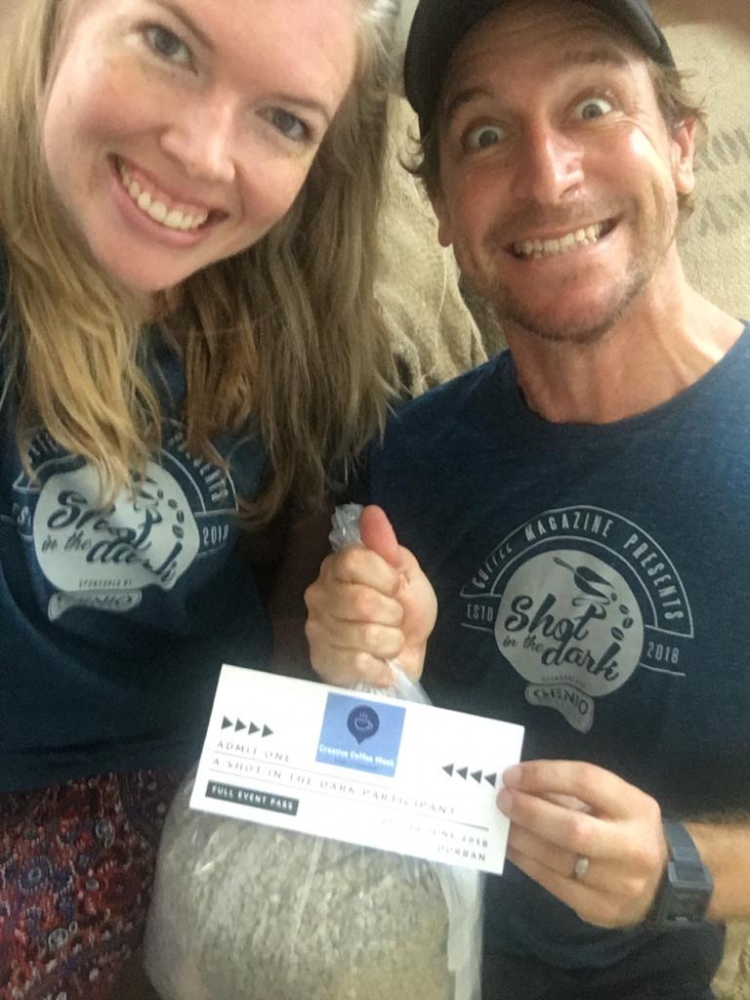 Infood Coffee Roastery
Beethoven Coffee Co
Tribe Coffee Roasting
Villamar
Home Roaster! (Our only home roaster, Ivan! Well done for entering)
SA Coffee Roastery Co
Humble Roasting Co
Truth Coffee Roasting - Defending Champion!
BlueBird Coffee Roastery
Jayess Roasters
Wings Coffee Roasters
Diggers Gold Coffee
Lineage Coffee
Red Truck Coffee Roastery
Carl's Coffee
Thirdwave Coffee
Science of Coffee
Colombo Coffee
Boontjie Coffee
Earthen
Bean Green Coffee Roastery
The Black Sheep Coffee Company
Bottomless Blessings Coffee Roastery
Cabin Coffee (Pty) Ltd
Arbor Coffee Roasting co
He Brews Coffee Roastery
Terbodore Coffee Roasters
Caloroso Roaster & Eatery
Bruder Coffee Roastery
Brothers Coffee
Manna Roastery
Stereo Café
Rich Coffee
Primo Coffee Roasters Zimbabwe
Highland Coffee Roastery
Mikro Coffee Co
Routed Roasters
Quaffee
AfricaBlack Coffee Roastery
Rosetta Roastery
Tall Pete Coffee Co
Pause Coffee Roastery
Genio Roasters (Neil is entering to test his skills, but he's not eligible to compete)