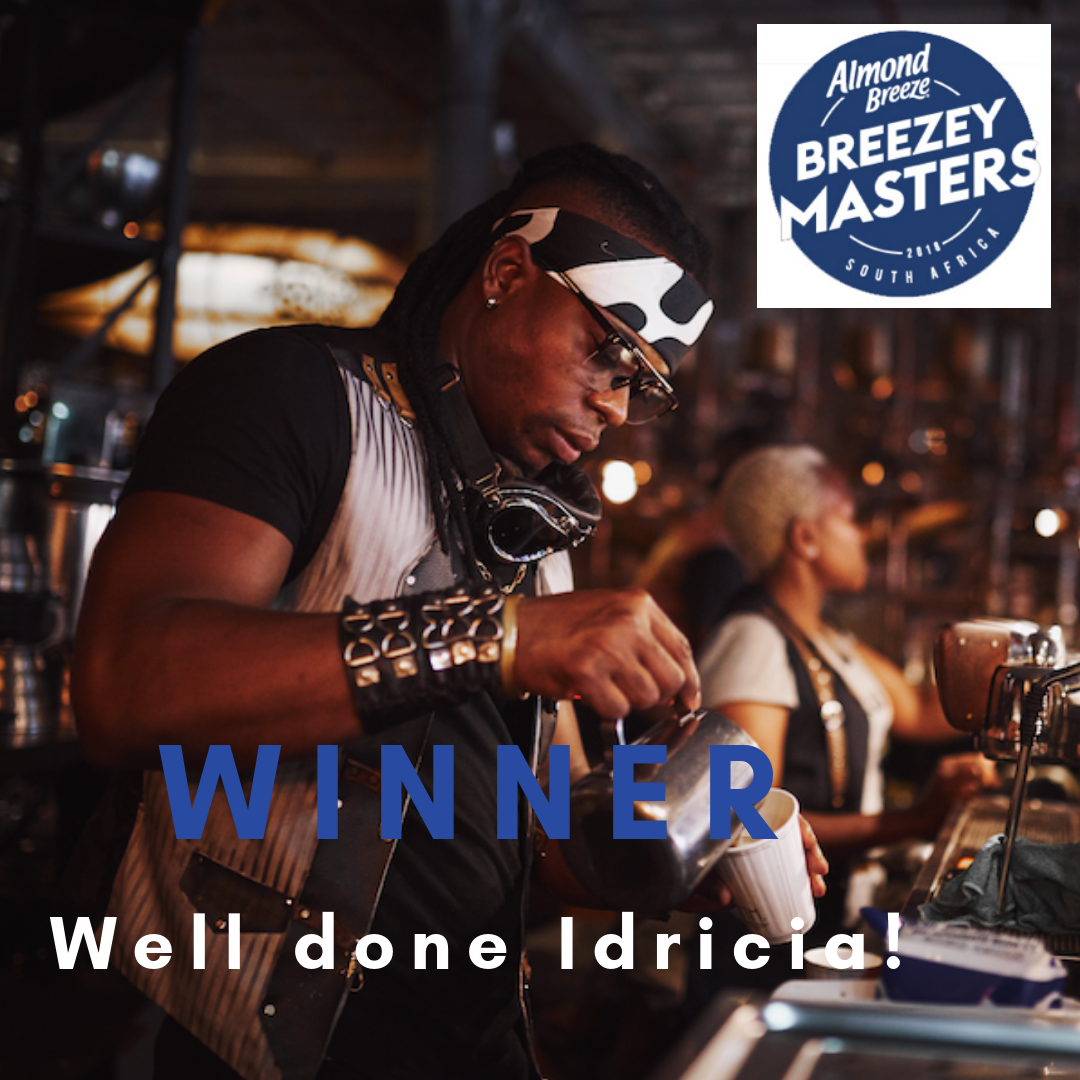 The culmination of the Breezey Masters events from around the country was held at Truth Coffee Roasting in Cape Town on 22nd September 2018.
The competition in KZN and GP had been tight and we were on tenterhooks wondering if someone from Cape Town would be able to make it to the top of the leaderboard where the KZN winner Eugene Mkhize (Oyster Box Hotel) and the GP winner Kyria Sasa (Starbucks), were only separated by half a point!
The esteemed judges Winston Thomas (SA Barista Champion), Christopher Abrahams (SA Latte Art Champion) and Melanie Winter (Coffee Magazine Editor in Chief) scored the excited competitors in front of a roaring crowd and eventually as the points were tallied, the winner, not only of the Cape Town comp, but scoring enough to take the National title was Idricia Nakahosa!!!
Final Standings:
1st Idricia Nakahosa (Truth Coffee) - Western Cape
2nd Eugene Mkhize (Oyster Box Hotel) - KZN
3rd Kyria Sasa (Starbucks) - GP
Idris now prepares to represent South Africa in Sydney, Australia at the Global Breezey Masters competition with some of the best baristas in the World.