Well hello, you beautiful thing! Welcome to the world Edition 20. That's 2-0. Twenty. Double 10.
We are thrilled to introduce this stunning 84pg edition of The Coffee Magazine.
Lindt Excellence
is helping us celebrate with free nibbles of 70% Dark to enjoy while you sip on a delicious cup of coffee and flip through the latest in coffee culture.
The magazine is only
R35 from these fine distributors.
Cape Town and Eastern Cape copies are in the process of being delivered, but fear not, they are on their way!
We take you to Burundi, Budapest, London, explore some of the finest coffees we've tasted recently, tell you the best spots to visit this Winter, celebrate local coffee culture and brew coffee outdoors
(we've got a great Coffee Magazine special running: A Minipresso is normally R1580 but you can get it for only R1350 using the ZAPPER QR code inside! Pg 55)
And just look at the photography by Derryn Schmidt! The cover story inside is just sensational!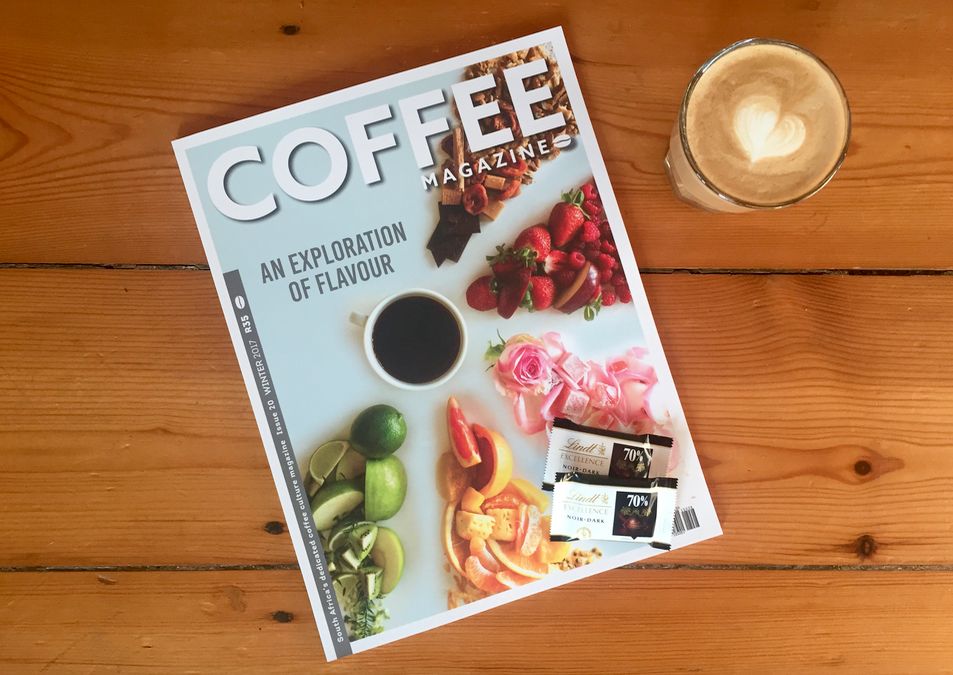 Don't miss an issue! With Zapper you can securely and conveniently pay for your subscription immediately! Download the
Zapper App here
if you don't have it yet!