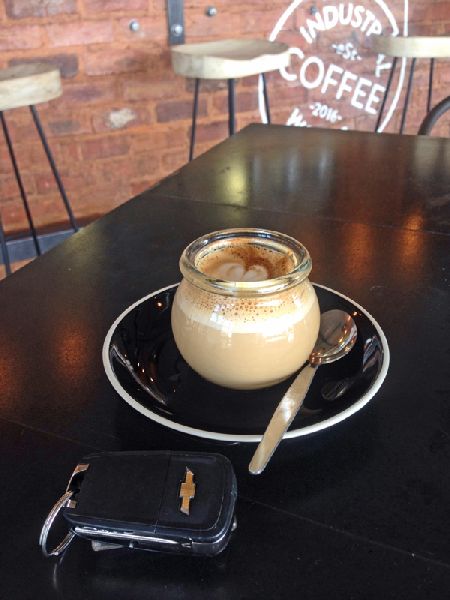 These cats have BIG plans. I was skeptical of the vessel my cortado was presented in, but man oh man, did the coffee inside quell any doubts about the cup. The Family blend, a mix of Ugandan and Rwandan beans cut with a dash of milk was a surprise of caramel, malt and apricot.
As I scooted around Johannesburg in my Chevy (before the huge storm, thankfully!) I was in desperate need of a good fix by the time I reached the impressive building in the heart of Centurion that holds
Industrial Coffee Works.
The beautiful La Marzocco Strada sits next to two grinders holding the Family Blend and the Outlaw blend (Mainly Brazil, accompanied by Ethiopia and Uganda and a medium to dark roast). My cortado and espresso were the Family Blend and Tim said I had to try the Viking, which is their signature beverage and is served with the Outlaw blend that cuts through the delicious condensed milk just perfectly.
Chatting to Tim, he told me that the team have ambitions to take this concept global. A young and energetic crew, they have ticked all the boxes of creating a welcoming coffee haven. They also run awesome Coffee Acoustic sessions , the next one of which is tomorrow (12 November!).
The service was impeccable and I look forward to visiting again as this first impression definitely left me wanting more.
All photos below: Jesse Mollett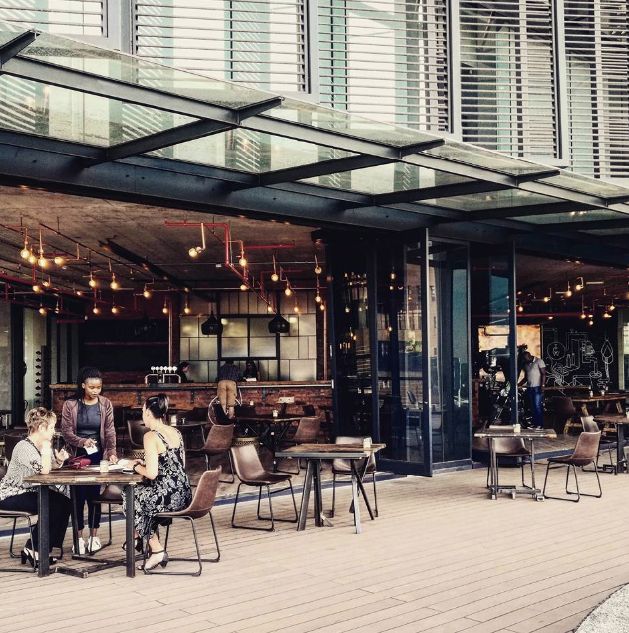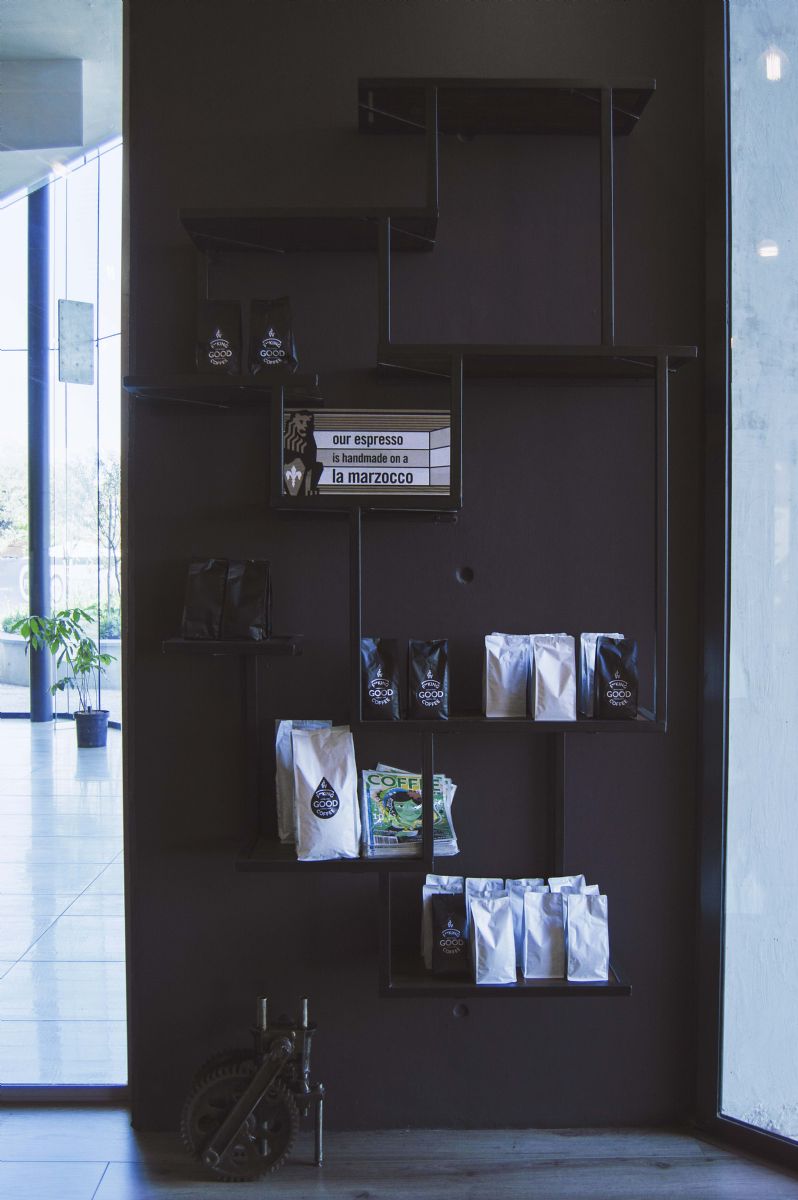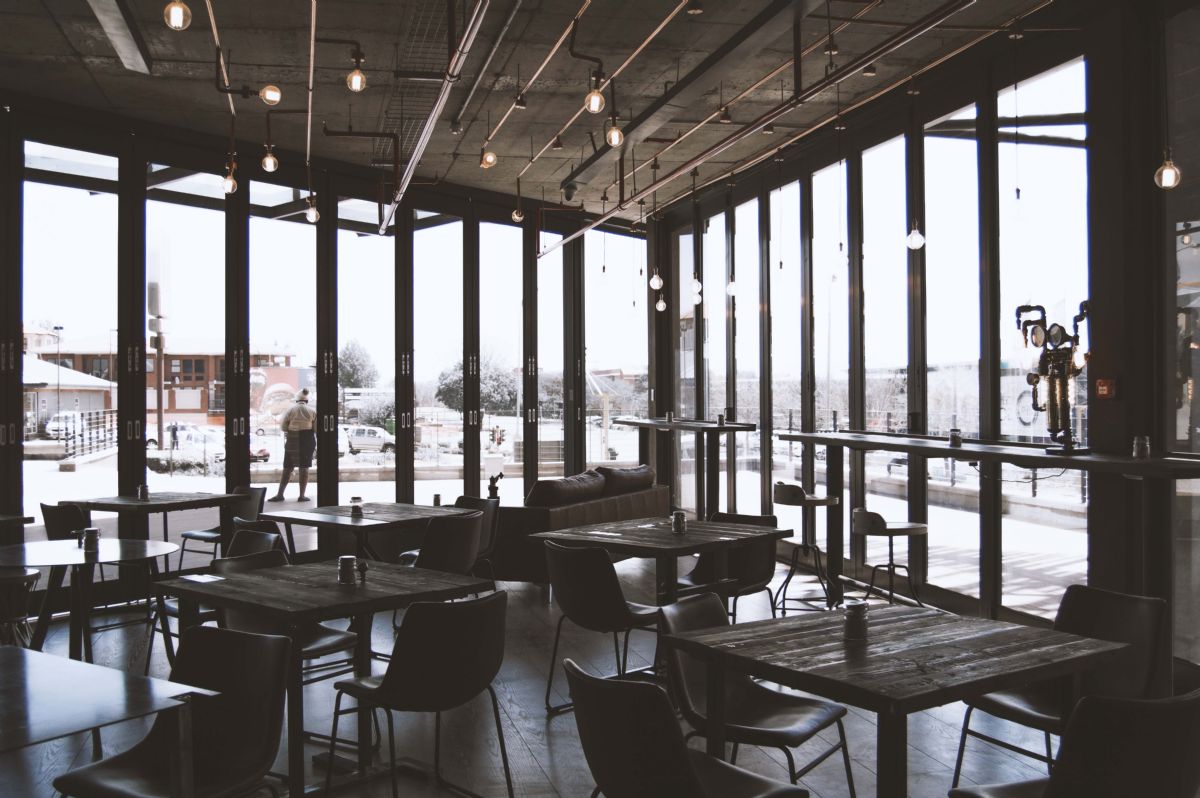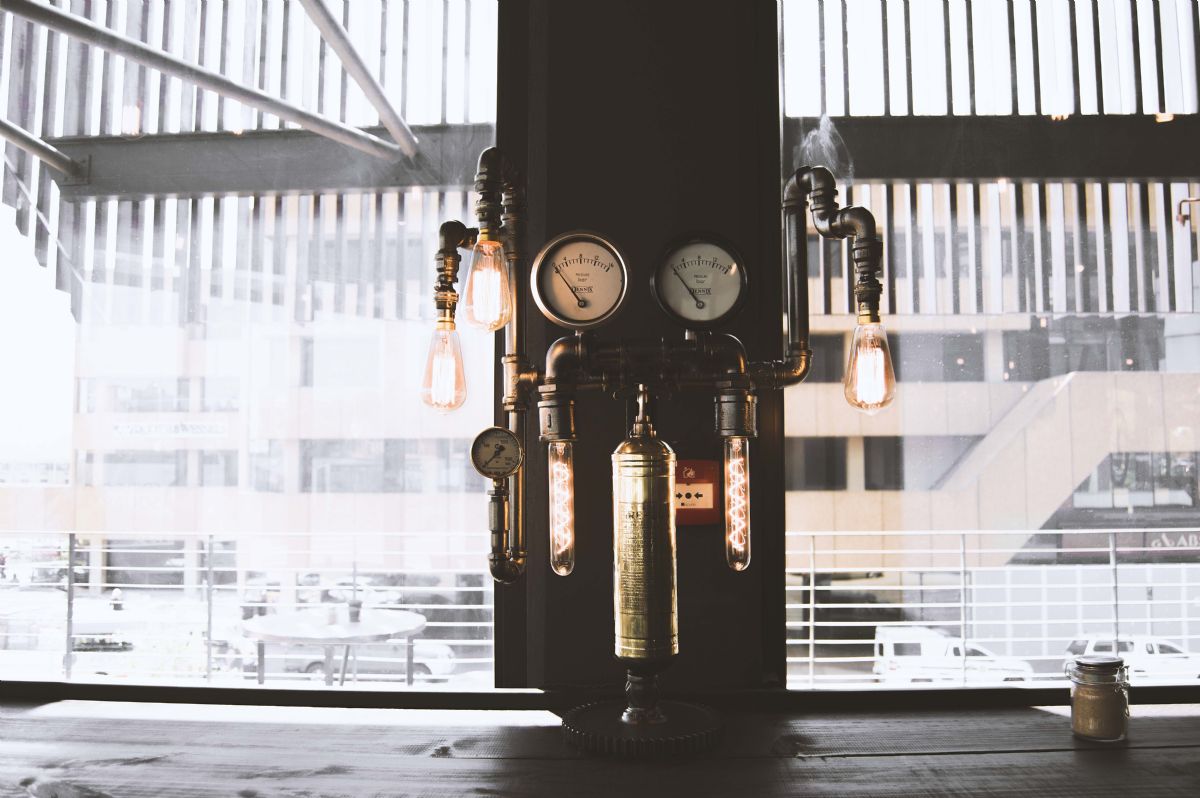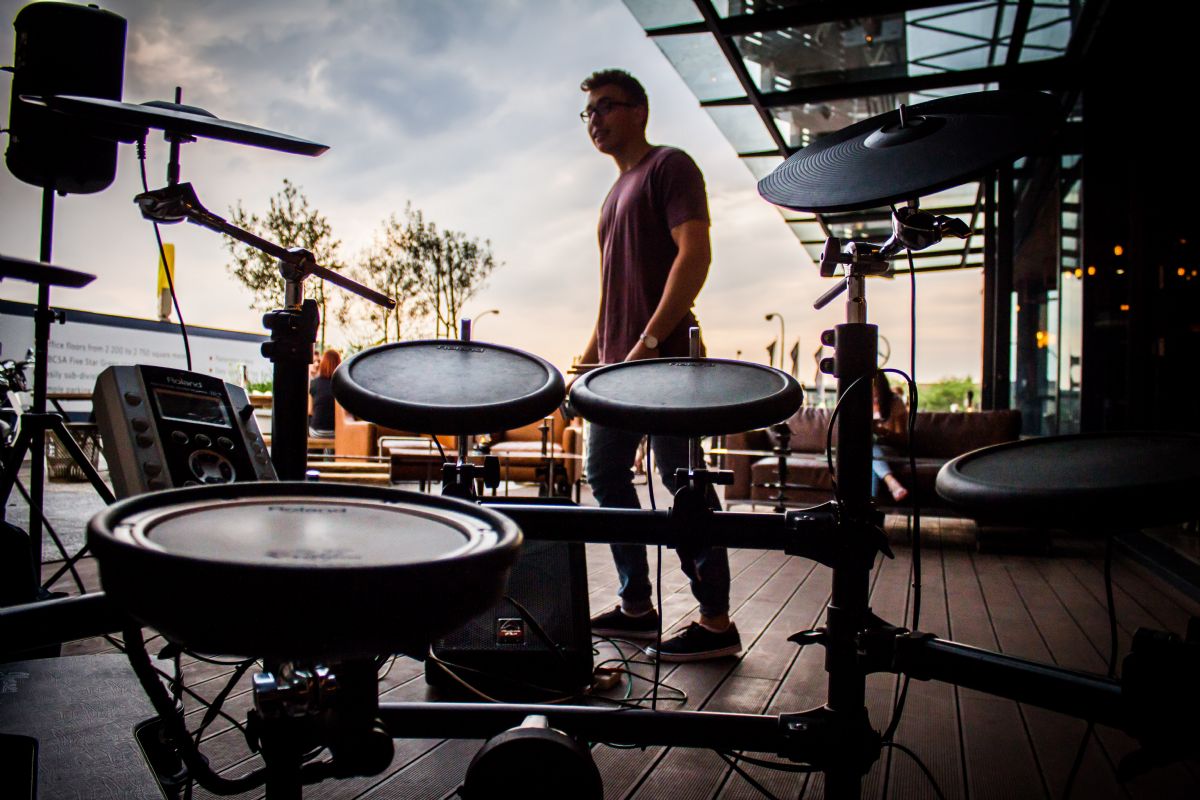 Coffee Acoustics! Photo by Breniann Labuschagne