Advertising Sales Executive - TheCoffeeMag,
This position is based in Johannesburg.
Remuneration: R12000 - R15000 per month negotiable
Benefits: Very good commission.
Location: Johannesburg
Education level: Degree
Job level: Senior
Own transport required: Yes
Travel requirement: Occasional
Type: Permanent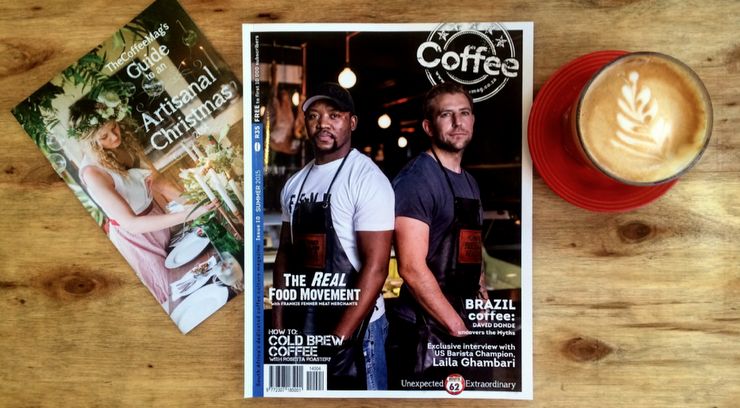 Job description
High level, experienced ad sales executive needed to sell advertising in an exciting new range of media products in the coffee, cafe culture and lifestyle market.
Platforms are TheCoffeeMag, online and Smartphone app.
Exclusive environment, high earning potential,
Must have at least five years' top-level media sales experience, with existing client base in the lifestyle market and experience selling direct and to media houses and agencies.

or

previous Sales experience in the Coffee Industry, minimum 3 years.
Knowledge of coffee culture, street culture, cafe society an huge advantage.
Company Description
True North Media is the holding company for:
TheCoffeeMag, TheCoffeeMag website and TheCoffeeMag email newsletter: www.thecoffeemag.co.za
The Discover Great Coffee App: www.discovergreatcoffee.co.za
The Buy Coffee Online website: www.buycoffeeonline.co.za
The Discover Great Coffee Club: www.buycoffeeonline.co.za/coffeeclub.html
Requirements
Minimum of five years' selling experience
Must be able to close deals with top decision makers.
Must be able to travel between Cape Town and Durban intermittently.
Advantageous
Well connected to decision makers in the lifestyle market.
Experience in selling to media houses and direct.
Experience with an established Media company, especially magazine and online products.
Enthusiasm for the coffee and cafe culture lifestyle market.
Knowledge of the food, wine, beverage, events industry.
Personal Skills/Attributes
Well spoken, polite and mindful.
Entrepreneurial and confident.
Able to work independently, be proactive and resourceful.
A love of coffee and coffee knowledge will be an advantage.
If you want the job, please send a motivating email with CV attached to
iain@truenorthmedia.co.za