And the Winner is .....
Darryl Angove, of Sarnia, KZN.


We contacted Darryl to tell him the good news: "I am a huge coffee fan, I love it. I even bought some coffee trees a while back and I'm expecting my first home-grown coffee beans soon. "


---
This competition is now closed.


Win an Espresto Wave Machine and a full set of 8 capsules flavours.
---
Find out more about Espresto:
Visit
www.myespresto.com
Like us on Facebook: EsprestoSA or stay in touch via @EsprestoSA onTwitter (#EsprestoSA)
---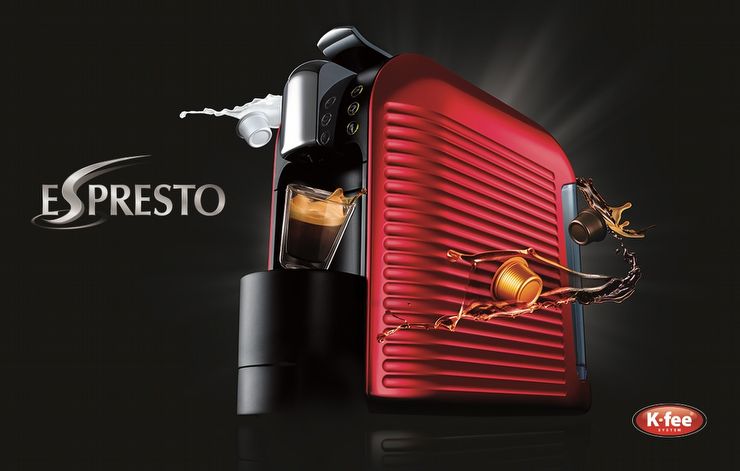 The fastest growing capsule system globally has finally hit the shores of South Africa and has made its way onto the shelves of @Home and @Homelivingspace countrywide. The co-creators of the brand and brand personality, Foghound Interactive Coffee Company, are excited to have the opportunity to introduce such a reputable brand to the South African market. Globally this system is distributed by Starbucks under the Verisimo brand and in Germany and Australia as Expressi.
The Espresto Wave is the first of the range available on shelf with 8 capsule flavours to choose from. The range include three coffee flavours, made from premium ground arabica coffee, with various intensity levels for you to choose from. The spray-dried milk capsule gives you the opportunity to conveniently enjoy single fresh milk servings without the hassle of cleaning a milk frother afterwards. Milk and coffee capsules are conveniently packed together in two combination packs, Caffe Latte and Cappuccino. Espresto also has two speciality flavours in the range, Chai Latte and Chocolatte, which are not coffee based, so you can enjoy the pure taste of spiced Chai or Chocolate, made from the finest ingredients.
Espresto allows you to have coffee shop quality beverages in the convenience of your own home. For more information visit
www.my-espresto.com
or visit your nearest @Home store to invite this masterpiece into your home.