Did you know that there are different varietals and grades of green coffee? Ok, hold up, hold up, hold up. Let's take a step back.
If you're a consumer and you buy a bag of beans, generally you are told it is 100% Arabica. Or a blend of Arabica and Robusta.
But within the Arabica family, there are many different varietals, you may have heard of a few, Bourbon, Typica, Caturra, Heirloom.
And then there's a grading system. It can vary from origin to origin, but generally coffees are grading by their processing method and the amount of defects found in an average 60kg bag.
There is so much interesting information that it can full a whole 2 day course! And that's just a beginners course!!
So if you're thinking of getting into the coffee roasting business or you're already in it, but could definitely benefit from learning more about the raw product that makes the final cup, then the Sevenoaks training courses are for you! See below information from their website and visit the site to book your spot in either Joburg or Cape Town.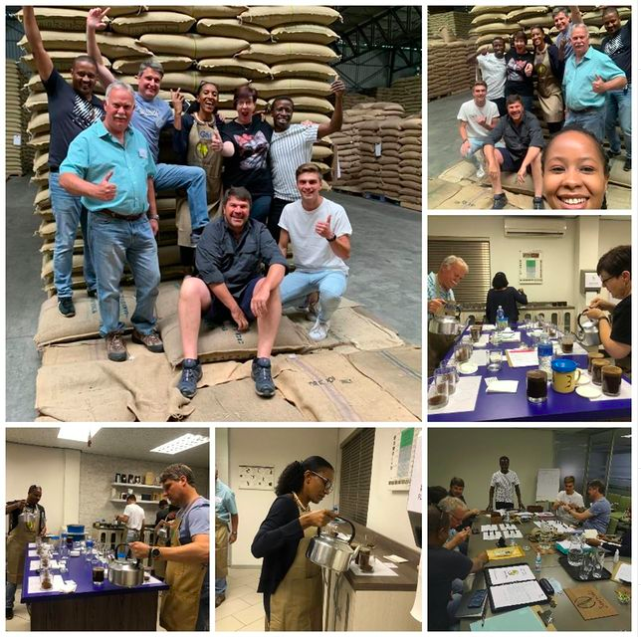 Image courtesy of Sevenoaks Trading
---
Our BASIC GREEN BEAN TRAINING COURSE takes place over 2 days from 9am to 4pm.
We offer the training in Cape Town and Johannesburg at a cost of R3,350.00 inclusive of VAT.
Presented by our coffee experts and Arabica Q Graders, Nicodemus Nabakwe in Johannesburg and Mike Mac Donald in Cape Town.
Day 1 – Learn about green coffee origins, coffee processing methods and how they impact the final cup, grading and roasting.
Day 2 – Engage in cupping different origins, blending and finally brewing in different forms/methods.
The training covers everything from history, growing, processing, shipping, roasting and brewing of coffee.
The first day is mostly theory, whereas the second day is hands-on practical with roasting, blending, cupping and brewing.
Our next courses:
Cape Town: 16th and 17th of February 2022
Johannesburg: 22nd and 23rd of February 2022
We are still limiting our classroom sizes to six (6) students to ensure Covid safe practices are adhered to, therefore please book and pay promptly as seats cannot be reserved.