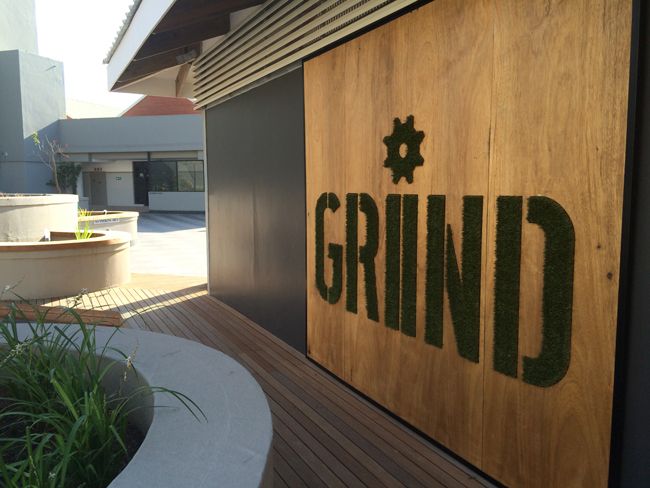 So we got a call from Tim Krynauw to come check out the latest venture he's involved in. Two businessmen, who love great coffee, have opened this little spot Griind Cafe in the middle of Mordor. Where is that you might be asking? In the centre of the Ignition building in Umhlanga which houses numerous call centres for a number of different products including cellphone contracts. Have you ever hung up on someone calling to try sell you something? I know I have. This is not one of the world's most fun jobs.

Maybe they deserve this oasis of calm and caffeination amidst the every day humdrum of being hung up on.

They have hit the jackpot! A LaMarzocco Linea, beans roasted by the National Barista Champ (a delicious blend of Ethiopian, Guatemalan and Colombian), beautiful shopfitting and yummy pre-made snacks ready to go, including a soup of the day that smelled just delightful.

The cafe is not technically open to the public but Tim is working on it!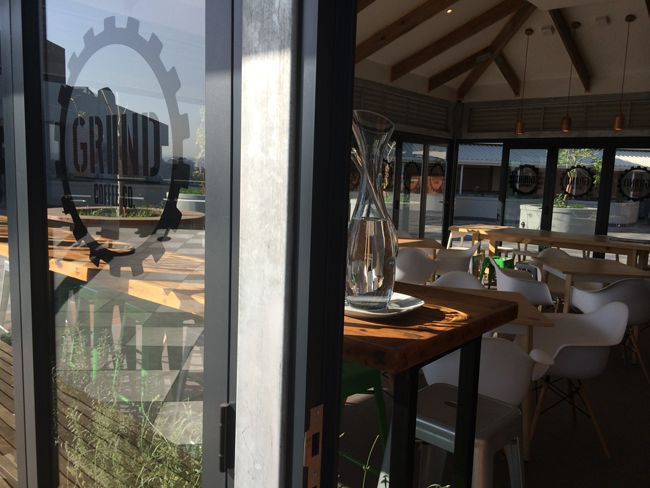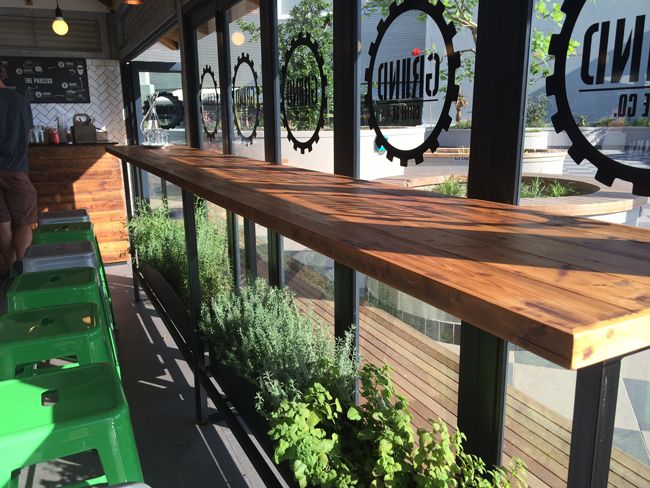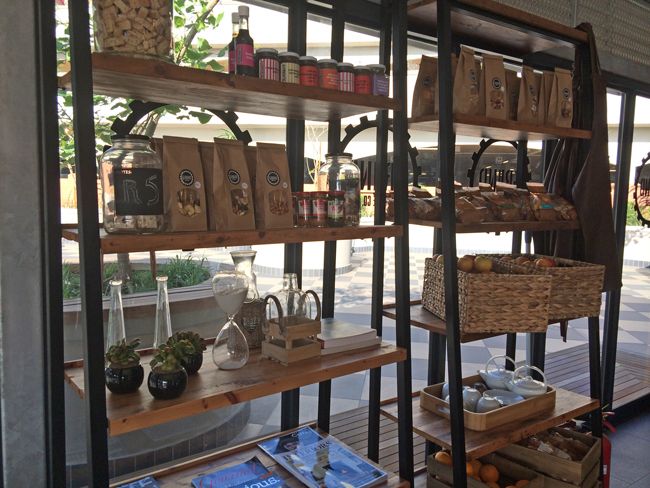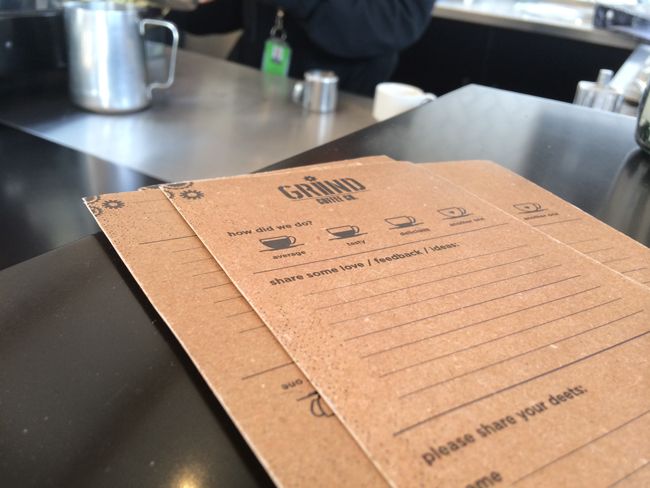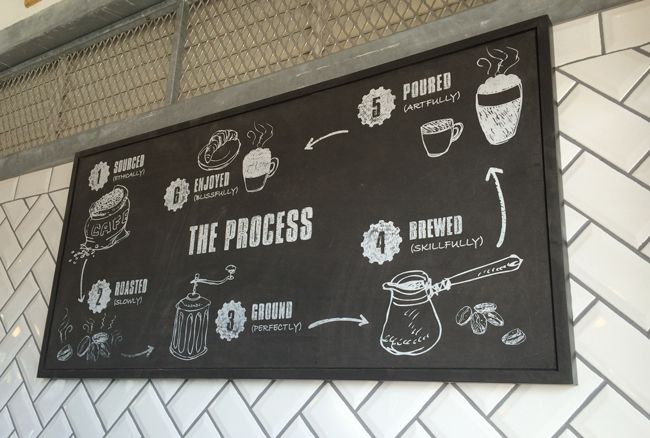 Lucky concentrating hard on pulling his best.