Third Space
Valley View Centre, Fourways
---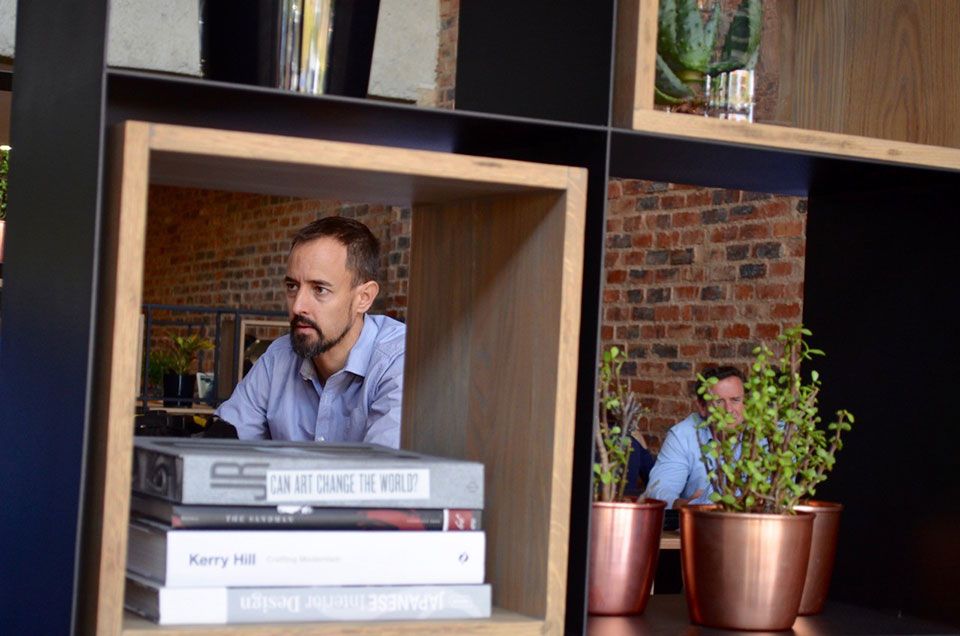 David Walstra is a man who thinks big. Then he actually follows through. What that means is when he puts his mind to something like coffee, Thirdspace is the result: the best equipment, the best people, beautiful, minimalist, Japanese-inspired design, state of the art co-working space, only serving specialty coffee.
Where is this gem of a cafe you may ask? Well, it's in Fourways, Johannesburg. That's right, through the dust of the massive Fourways Mall construction lies an oasis of calm and excellent coffee.
The industrial space is home to a Joper roaster, a Victoria Arduino Black Eagle, Mythos Grinder, Mahlkonig EK43, Trinity One, Kruve Sifter, Matt Perger tampers, Acaia scales, basically it is a wonderland for every coffee nerd out there.
It is built as a co-working space and already is has found its regulars that treat it as their home. The attention to detail, right down to the ergonomically designed, Italian chairs for extra back support for long periods, is just next level.
They've kept most things simple, including the food, which is beautifully prepared by Memory, who makes magic in her kitchen with a few carefully selected options on the menu.
A wonderful recent addition to the team is Ben Jenkins, an Englishman who has found his way into coffee. What began as a part time job to pay for his studies has now become a fully fledged career, one which he hopes to let flourish in our fine country. Having just spent time in Burundi with the Long Miles Coffee Project and having received his roasting stripes at Origin Coffee in London, he is a huge resource to the space and to the SA coffee community at large.
We highly recommended you get yourself to Fourways and experience their style of coffee.